Halt And Catch Fire Creator To Direct Aaron Paul In The Parts You Lose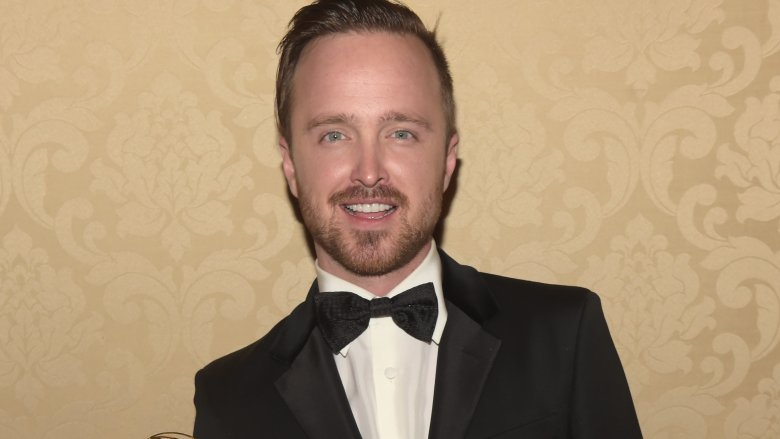 Getty Images
Aaron Paul's movie about a fugitive's bond with a deaf boy has found a director in Halt and Catch Fire co-creator Christopher Cantwell, Deadline reports.
The Breaking Bad and Bojack Horseman star will play a criminal on the run who decides to lay low in an abandoned barn on a North Dakota farm. 
While hiding out there, he meets a young deaf boy named Wesley, whose parents own the farm. When the net begins to tighten around the fugitive, Wesley has to decide if he'll side with the police or his new friend. 
The movie was originally announced in 2015, slated to be directed by Paula van der Oest before those plans fell through, clearing the way for Cantwell to come on board. Production will continue with the script by Darren Lemke, who previously wrote Jack the Giant Slayer, Shrek Forever After, and Turbo.
Paul will star in the feature opposite Danny Murphy, a newcomer discovered following a worldwide talent search. Murphy, fluent in British Sign Language, hosts his own YouTube channel full of comedy videos filmed from a deaf perspective.
Cantwell directed two episodes of Halt and Catch Fire alongside his fellow show creator Christopher C. Roger; The Parts You Lose will mark his major release feature debut.
In addition to The Parts You Lose, Paul will next be seen opposite Christina Hendricks in The Burning Woman, and co-starring with Emily Ratajkowski in Welcome Home. He also plays Eddie Lane in the Hulu cult group drama The Path.