Paranormal Activity 7 In The Works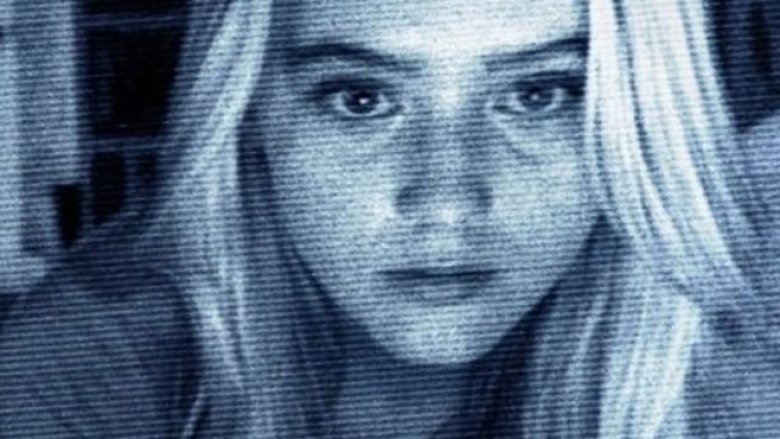 Check your closets and crawl spaces for ghosts, take some motion sickness tablets in anticipation for seriously shaky camera work, and prepare yourself for several heart-stopping jump scares — a new Paranormal Activity movie is in the works. 
Per Deadline, Paramount Pictures CEO Jim Gianopolous announced during CineEurope on Wednesday, June 19 that the studio has begun developing a seventh Paranormal Activity film. 
The movie is currently without a title, and no plot details have been revealed. All we know as of this writing is that Paramount is again teaming with horror maestro Jason Blum of Blumhouse Productions for Paranormal Activity 7. Blum was an architect of the original Paranormal Activity, made on a shockingly small budget of just $15,000 back in 2009, and has been a part of the found-footage horror film series ever since. 
Paranormal Activity 7 comes several years after the most recent franchise installment, 2015's Paranormal Activity: The Ghost Dimension, which was unfortunately panned by critics. Response to The Ghost Dimension wasn't exactly surprising, as Paranormal Activity films have historically been, er, not that great. The first was a hit with film professionals but divisive amongst moviegoers, while the 2010 sequel struck out with both groups. A year later, critics found Paranormal Activity 3 to be a "surprisingly spine-tingling treat." That positivity was gone in a flash, as Paranormal Activity 4 crashed, burned, and became the then-lowest-rated entry of the franchise. Paranormal Activity: The Marked Ones was only slightly better than its immediate predecessor (though it was still pretty awful by critics and fans' estimations), but The Ghost Dimension, as we mentioned, brought the series to a whole new low.
Looking back at the franchise's critical performance begs an important question: Why is Paramount making another Paranormal Activity film if the vast majority of the series' entries haven't fared well? The studio could be concerned with a bottom line and is hoping to rake in some extra cash, but it's not as if Paramount doesn't have plenty of other properties to explore — ones that could soar at the box office and in critical circles. 
The irony of Paramount green-lighting Paranormal Activity 7 is that a big reason why most people didn't enjoy past installments is because they didn't feel unique enough and offered increasingly diminishing returns. Unless Paramount and Blumhouse have something fresh and frightening up their sleeves for Paranormal Activity 7, they run the risk of delivering another miss. We have our fingers crossed that the studios will prove everyone wrong, and that Paranormal Activity 7 could end up being the best movie since the original. Never say never.