Big Little Lies Season 2 Is Officially Happening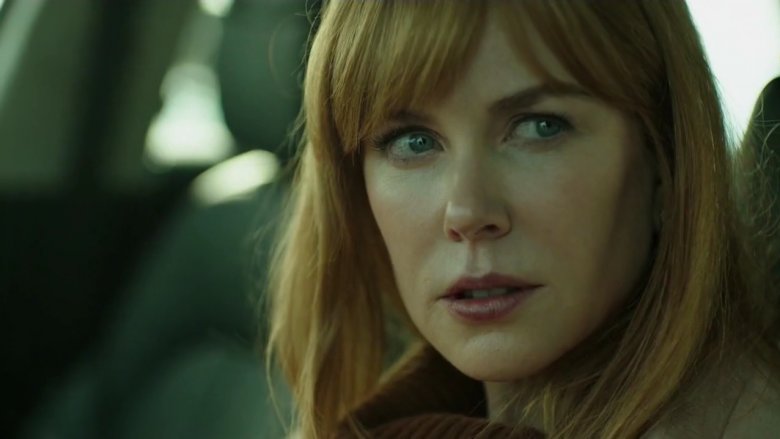 Get ready to go back to Monterey. According to The Hollywood Reporter, Big Little Lies season two is officially a go, with Reese Witherspoon and Nicole Kidman, both stars and producers on the series, signing deals to return for seven more episodes.
Big Little Lies is based on the book of the same name by Liane Moriarty. The first season followed the lives of Madeline Martha Mackenzie (Witherspoon), Celeste Wright (Kidman), and their new friend Jane Chapman (Shailene Woodley), focusing on their inner struggles. The season was framed by a murder mystery in which viewers had to figure out not only who did it, but also who was killed.
The series was beloved by critics and fans, earning 16 Emmy Award nominations and wins for Outstanding Limited Series, directing by Jean-Marc Valee, and acting for Kidman, Alexander Skarsgard, and Laura Dern. Despite his accolades, Valee will not return for the second season, which will instead be directed by Transparent and American Honey helmer Andrea Arnold.
Although Witherspoon and Kidman are currently the only two cast members confirmed to return, most of season one's cast is said to be in negotiations to come back. The rest of the show's cast included Adam Scott, Zoe Kravitz, James Tupper, Jeffrey Nordling, Iain Armitage, Darby Camp, Kathryn Newton, Chloe Coleman, Cameron and Nicholas Crovetti, and Robin Weigert. 
David E. Kelley, who wrote the first season, is said to have already completed writing the second season, which is partially based on a story from Moriarty. HBO says season two will delve into the "malignancy of lies, the durability of friendships, the fragility of marriage and, of course, the vicious ferocity of sound parenting. Relationships will fray, loyalties will erode... the potential for emotional and bodily injury shall loom."
HBO programming president Casey Bloys said that he was "excited" to announce the return of the series. "David Kelley wrote beautiful scripts and Reese and Nicole were, once again, a force to be reckoned with, reuniting the cast and recruiting the talented Andrea Arnold to direct," he said. "We look forward to working with this amazing group of artists."
Added Witherspoon, "I'm thrilled to be bringing back this talented team of artists. It gives us the opportunity to delve deeper into the lives of these intriguing and intricate Monterey families and bring more of their stories back to the audience who embraced and championed them. I'm beyond excited to be working with talented and acclaimed director Andrea Arnold who will be at the helm. Andrea's unique storytelling style will be a welcome addition to the filmmaking team."
Kidman said season two was "inspired" by the "overwhelming response" of viewers to the miniseries. "What a journey this has been," she said. "I'm so grateful to have this opportunity to keep exploring these female characters and make this series with my friends."
There is no word yet on a premiere date for Big Little Lies season two.