The Biggest Roles These Marvel Actors Had Before Joining The MCU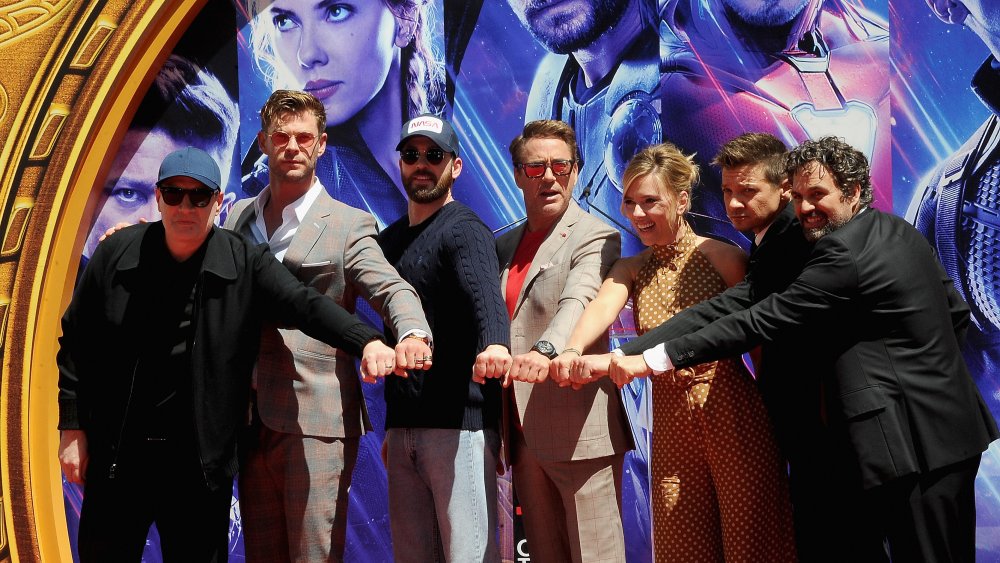 Albert L. Ortega/Getty Images
There are a multitude of factors that caused the Marvel Cinematic Universe to become the behemoth that it did, completely engulfing the Hollywood landscape and forever changing how, and what, movies are made. But it cannot be denied that there would be no far-reaching, ever-expanding MCU if it wasn't for the talented and charismatic actors who have brought these comic book heroes leaping from the page to the screen, from the very first Iron Man all the way to the titanic Avengers: Endgame (and beyond). The acting ensemble that came to make up the MCU is an absolute force to be reckoned with.
After taking on these heroic roles, these actors' lives would never be the same. So where was this cast before they took up their heroic mantles? Were they fresh-faced actors waiting for their big break? Were they supporting actors finally ready to make the leap to blockbuster filmmaking? Or were they actors who just needed that extra boost to kick-start the next phase of their career? Let's take a look at the biggest roles these Marvel actors had before they joined the world of the MCU!
Robert Downey Jr. as Charlie Chaplin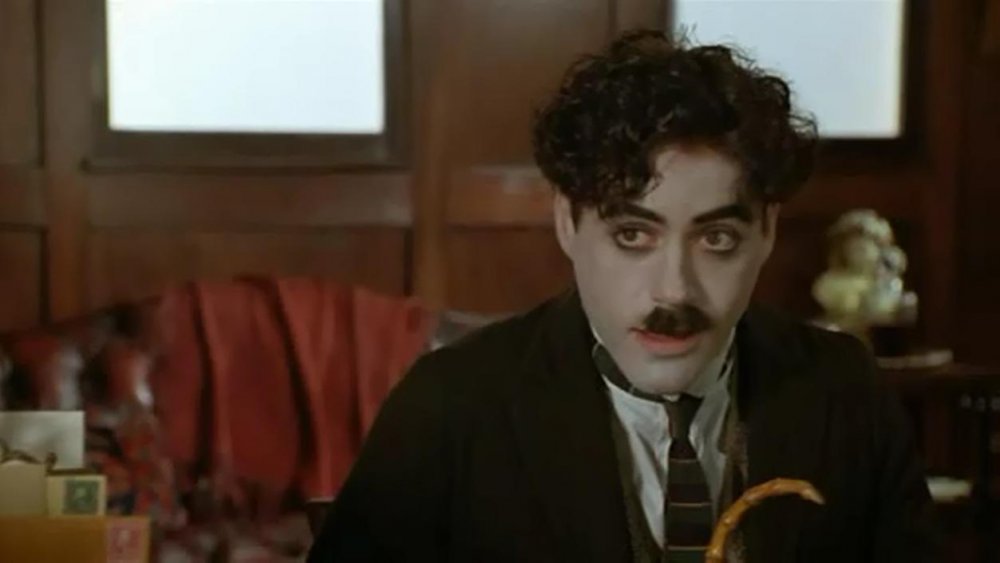 TriStar Pictures
It's nearly impossible these days to distinguish Robert Downey Jr. from Tony Stark. After all, the snark-filled former weapons mogul role brought new life to Downey Jr.'s career. And while his post-MCU career still has a huge question mark in terms of what kind of projects he'll take on next (give or a take a misguided Dolittle), you'd have to go all the way back to the early 1990s to find the last role that brought Downey Jr. to the same levels of prominence in the public eye.
That particular role would have to be the iconic silent film star Charlie Chaplin in Richard Attenborough's 1992 biopic Chaplin. In this Academy Award-nominated turn, Downey Jr. played the lovable Tramp to critical acclaim, even if the film itself ended up getting less than stellar notices for its misguided portrayal of the life of Chaplin. It wouldn't be until the mid-2000s that Downey Jr. would truly make his comeback in films like Kiss Kiss Bang Bang, Tropic Thunder (garnering another Oscar nomination), and, of course, 2008's Iron Man, propelling him into the lead of the Marvel Cinematic Universe and into future cinematic history.
Chris Evans as the Human Torch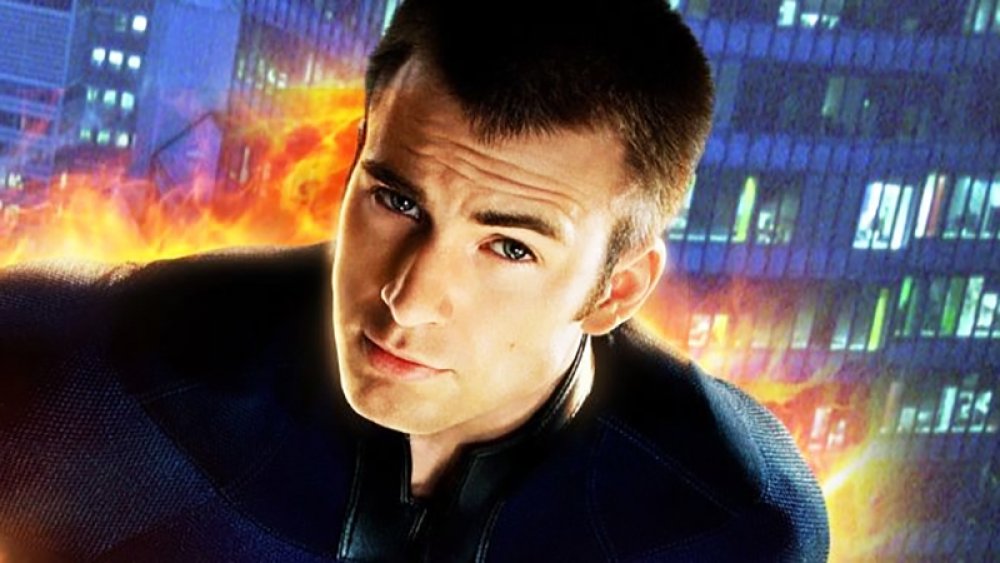 20th Century Fox
If Iron Man was the film to launch the Marvel Cinematic Universe into the world as a pop culture landmark, then Captain America: The First Avenger was the film that absolutely locked in place how legendary these heroes could truly be, anchored, of course, by the boyish charm of its lead, Chris Evans.
But before picking up the shield, alongside performances in teen comedies such as Not Another Teen Movie and The Perfect Score, Evans was part of another cinematic universe of sorts based on Marvel comics characters, albeit ones that didn't have quite the same level of audience buy-in. That would be the Tim Story-directed Fantastic Four films, where Evans played Johnny Storm, aka the Human Torch. While Evans certainly has the comedic chops to be able to play as smarmy a character as Storm (skills he would later bring to the role of Lucas Lee in Scott Pilgrim vs. The World), the world just wasn't as taken with this less than stellar adaptation of this quartet of superheroes. It wouldn't be until he donned Captain America's red, white, and blue shield that Evans' superhero bona fides would be welcomed into our hearts.
Mark Ruffalo in Zodiac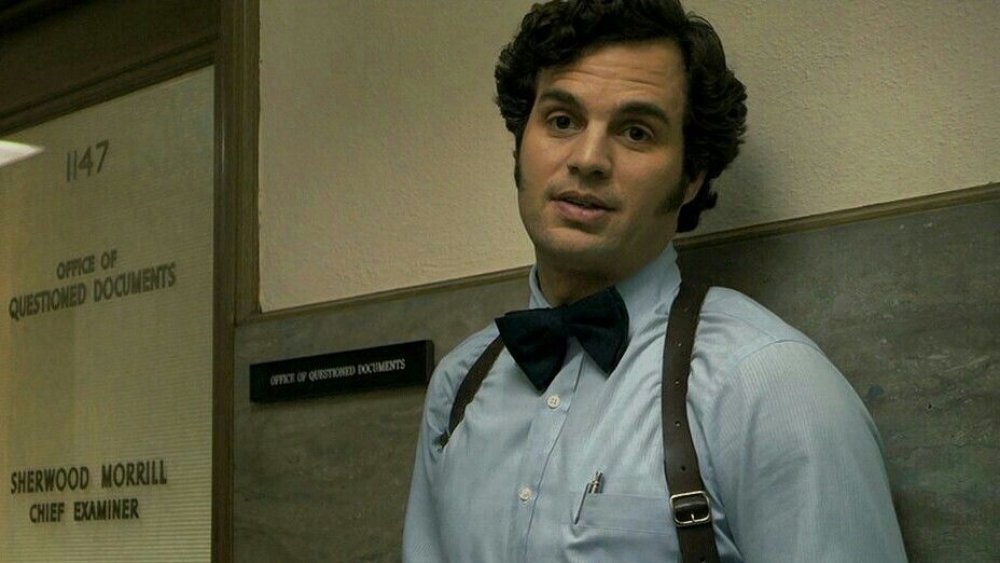 Paramount/Warner Bros.
Mark Ruffalo didn't originate the role of Bruce Banner in the Marvel Cinematic Universe (that would be the no-longer-involved Edward Norton), but after taking over the mantle in 2012's The Avengers, there's no denying that Ruffalo's take on the role of the big, green, smashing fellow known as the Incredible Hulk has been heartily embraced by fans worldwide, and Ruffalo's performance brings a sweetness, humor, and emotionality to the Hulk that makes him truly incredible.
The role of the Hulk is certainly the largest of Ruffalo's career, a filmography oscillating between supporting roles in indie darlings such as Eternal Sunshine of the Spotless Mind and The Kids Are All Right and the romantic lead in mid-tier rom-coms like 13 Going On 30 and Just Like Heaven. Ruffalo truly rose to prominence as the co-lead in David Fincher's acclaimed crime thriller Zodiac, starring alongside future co-Avenger Robert Downey Jr. as well as another future MCU alum, Jake Gyllenhaal. It wasn't long after that until Ruffalo officially joined the MCU in 2012's The Avengers and continued to smash his way into our hearts.
Don Cheadle in Hotel Rwanda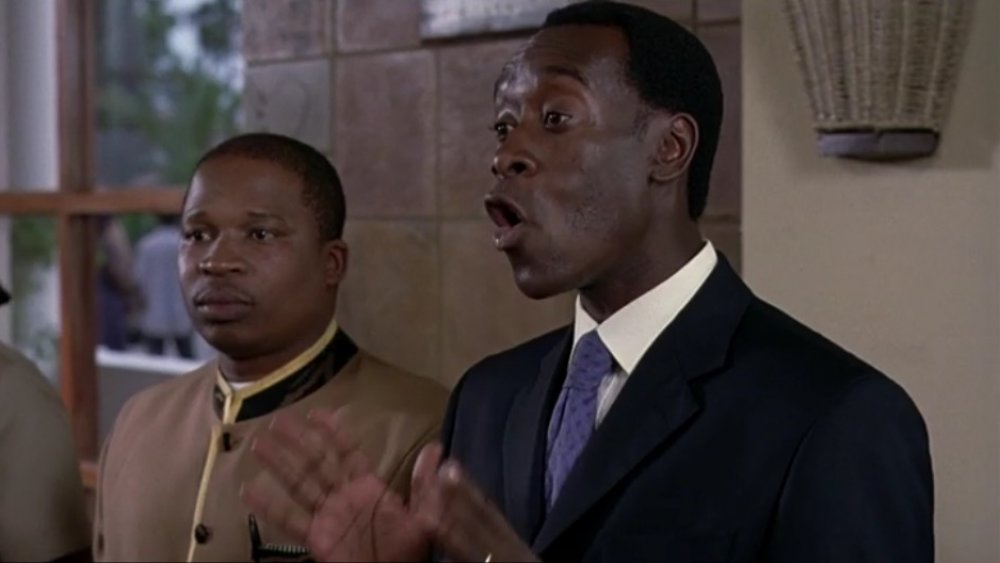 Metro-Goldwyn-Mayer
It's sometimes easy to forget that Don Cheadle, a prolific actor in his own right, wasn't even the original James Rhodes in the Marvel Cinematic Universe. After initially replacing Terence Howard in the role of Tony Stark's right-hand man, Cheadle brought along with him his natural charm, wit, and style that has made Rhodes — and his alter ego, War Machine — an integral cog in the MCU machine.
Cheadle has had a brilliant career careening between film and television, with iconic supporting roles in films like Boogie Nights, Traffic, and the Ocean's franchise, while bringing his graces to the small screen as the lead of shows like House of Lies and Black Monday. But before landing his MCU gig, there's no question that Cheadle's most prominent role was his Oscar-nominated turn in Hotel Rwanda, starring as Paul Rusesabagina in the true story of a hotel manager who protected nearly 1,300 refugees during the Rwandan genocide of 1994. No matter what role he takes on, there is always a humanity in the work of Don Cheadle that is practically impossible not to notice.
Tom Holland as Billy Elliot
As soon he stepped on screen as the new Peter Parker in Captain America: Civil War, it was clear that Tom Holland was destined to bring some new, youthful energy never before seen to a role already brought to cinematic life twice before. Holland's Spider-Man would later go on to win us over in two subsequent Spider-Man films (Homecoming and Far From Home), and with a third film on the way, Holland has slowly become one of the brightest spots in the entire Marvel Cinematic Universe.
While Holland did manage to score a few on screen credits before landing the role of New York's web-slinging hero (including a supporting role in Ron Howard's In the Heart of the Sea), he first rose to mainstream prominence as a replacement actor to play the eponymous role in the West End musical adaptation of Billy Elliot, joining the cast in 2008. The world took note of this young, charismatic actor's noteworthy dancing skills, and his notable presence as a physical performer surely clinched his joining the world of Marvel Studios.
Chris Hemsworth in Home and Away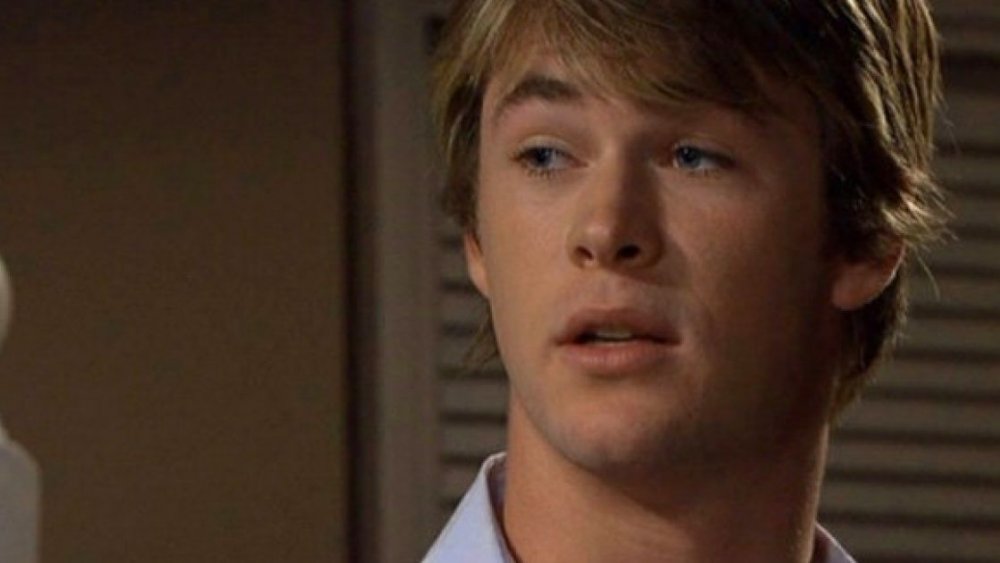 Seven Productions
Most of the actors on this list, before joining the ranks of the Marvel Cinematic Universe, had well-established careers outside of blockbuster filmmaking and were cast to join the MCU's super-powered ranks based on that career and, of course, the high-profile performance chops that came along with it. Some, like Chris Hemsworth, joined the MCU and, because of it, became Hollywood sensations overnight.
Before picking up Thor's signature hammer, Mjolnir, Hemsworth was carrying a different sort of lofty weight, that of the heavy-handed soap opera variety with his home country's very own Home and Away, starring on well over 150 episodes of the Australian soap. While Home and Away certainly gave Hemsworth a decent performance home for a number of years, Hemsworth admits that the series didn't garner him the respect he was hoping for in the film community. That would, of course, change after being cast as the Son of Odin, and the rest is history.
Scarlett Johansson in Lost in Translation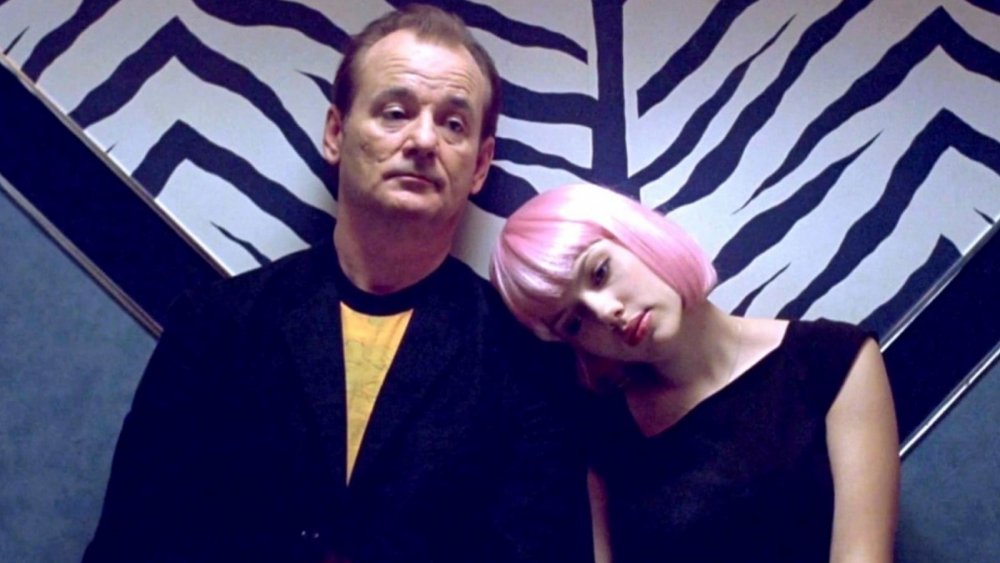 Focus Features
The Marvel Cinematic Universe still remains a terribly male-dominated arena, but it was something of a relief when, in Iron Man 2, we got introduced to Black Widow, the Russian S.H.I.E.L.D. operative brought to the screen by Scarlett Johansson, an actor who had already reached cinematic heights even before she joined the ranks of the Avengers. She would primarily go on to gain prominence within the MCU — with her solo venture, Black Widow, still delayed due to the COVID-19 pandemic — but by 2010, Johansson had made a name for herself as a young, versatile performer of stage and screen, even winning a Tony Award for her supporting role in A View from the Bridge the same year she made her MCU debut.
But before she was known as Natasha Romanoff, Johansson's most prominent role would have to be starring alongside Bill Murray in the singular romantic drama Lost in Translation, Sofia Coppola's 2003 meditative work focusing on the isolation and loneliness of souls adrift in the world. Johansson would go on to win a BAFTA for the role and is still a go-to performer in the independent film world while still kicking butt at the multiplex.
Jeremy Renner in The Hurt Locker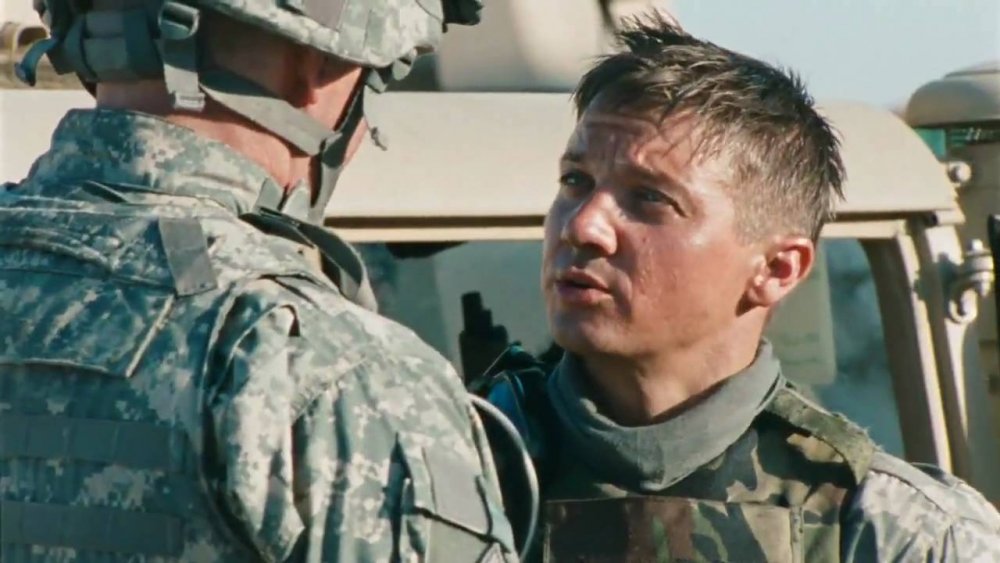 Summit Entertainment
He may not be the first person that comes to mind when listing off your favorite members of the Avengers, but Jeremy Renner's Clint Barton, a.k.a. Hawkeye, brought a level of humanity and groundedness to the often lofty, super-powered, supernatural realm of the Marvel Cinematic Universe that has often provided a much-needed emotional core to these adventures, and Renner's performance is a surefire part of that.
It's undeniable that the role that brought Renner into the mainstream was his lead performance in The Hurt Locker, which hit US theaters in 2009 and won an Oscar for Best Picture. Kathryn Bigelow's harrowing war drama not only told a deeply intimate and terrifying story of those tasked with defusing explosives during the Iraq War, but it also brought the humanist nature of Renner's performance to countless viewers. It wasn't long after this turn that Renner traded in a bomb suit for a bow and arrow to become the Avengers' go-to archer Hawkeye in many films to come.
Chadwick Boseman as James Brown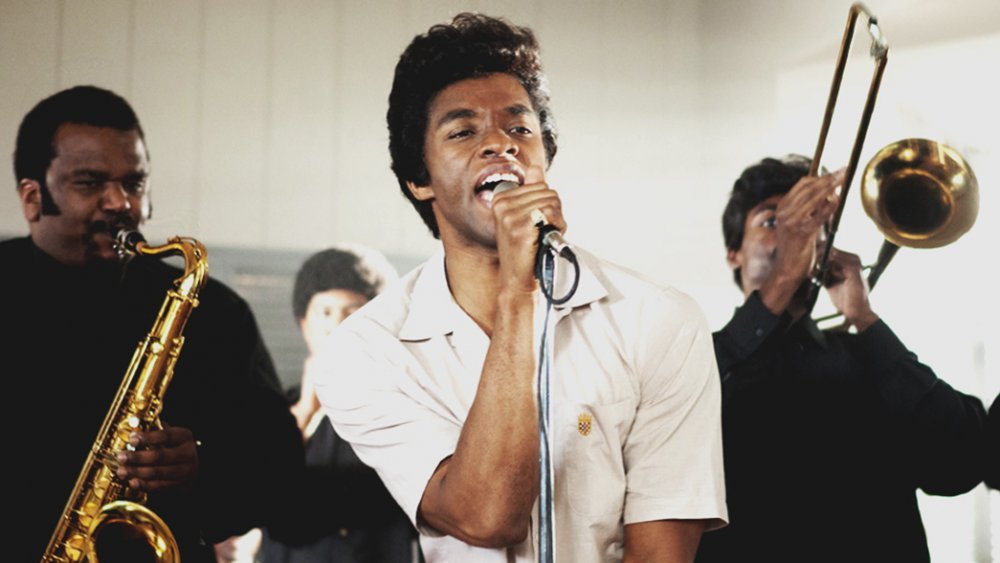 Universal Pictures
What else is there even to say about the transcendence, the power, the all-too-short triumphant life and career that was Chadwick Boseman's? The luminary, gone-far-too-soon presence of Boseman led to a career that spanned many portrayals of icons and legends in American history, both real and imagined, and his turn as the titular Black Panther in the Marvel Cinematic Universe secured his legacy as a hero who will live on for many generations to come.
It's hard to pick out just one role in Boseman's short but weighty career that sums up his rise to stardom even before he took on the role of T'Challa, but an argument can certainly be made for his leading turn as the Godfather of Soul himself, James Brown, in the biopic Get on Up, a film that, on the heels of Boseman's turn as Jackie Robinson in 42, proved to the world that his charisma, charm, and precision were unlike anyone else in his generation. Boseman's James Brown is self-aware, rhythmic, and an absolute powerhouse and is just one role in a line of unparalleled performances in a life taken from us far too early.
Paul Rudd in This Is 40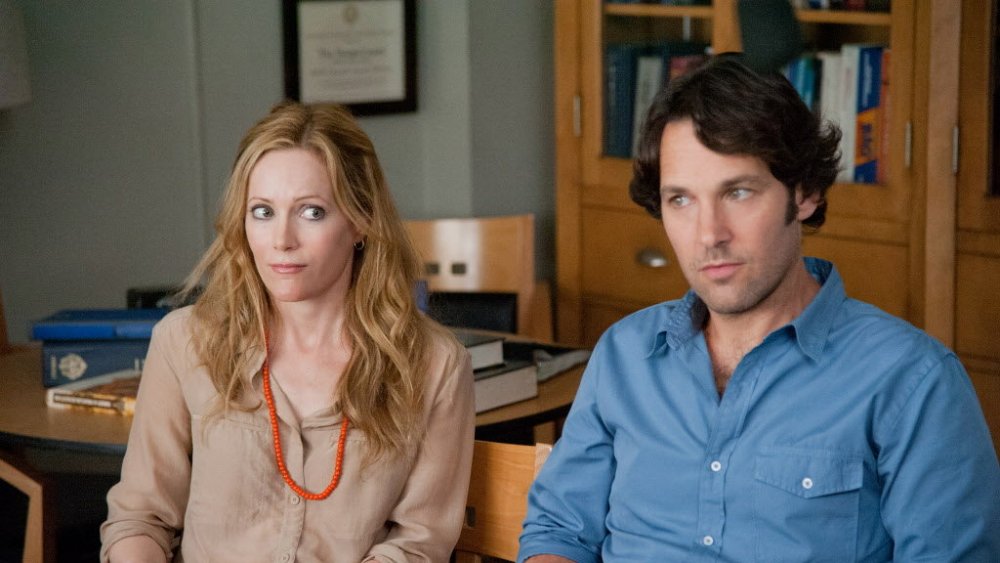 Universal Pictures
Similar to Chris Pratt's folding in to the MCU, it came as both a shock and a sigh of relief to see Paul Rudd not just take the reigns of a Marvel adventure as Scott Lang, aka Ant-Man, but to see him solidified as a bankable Hollywood leading man after playing comedic second fiddle for so long. That's nothing against Rudd, who is frequently the funniest player in any film he's a part of, whether it was his debut role as the wise guy brother Josh in Clueless, Brian Fantana, the field reporter who can't be tamed, in Anchorman, or even as an uncredited, fourth-wall-breaking John Lennon in Walk Hard: The Dewey Cox Story.
But if we're talking "biggest" role that Rudd took on before finally taking his ant-sized role, that would have to be his co-leading performance alongside Leslie Mann in the self-described "sort-of sequel" to Knocked Up, This Is 40. This certainly wasn't the first time Rudd had taken on a leading role (previous leading efforts include Role Models and Wanderlust), but taking on the lead in a Judd Apatow comedy/drama mammoth is certainly a cinematic feat in its own right.
Brie Larson in Room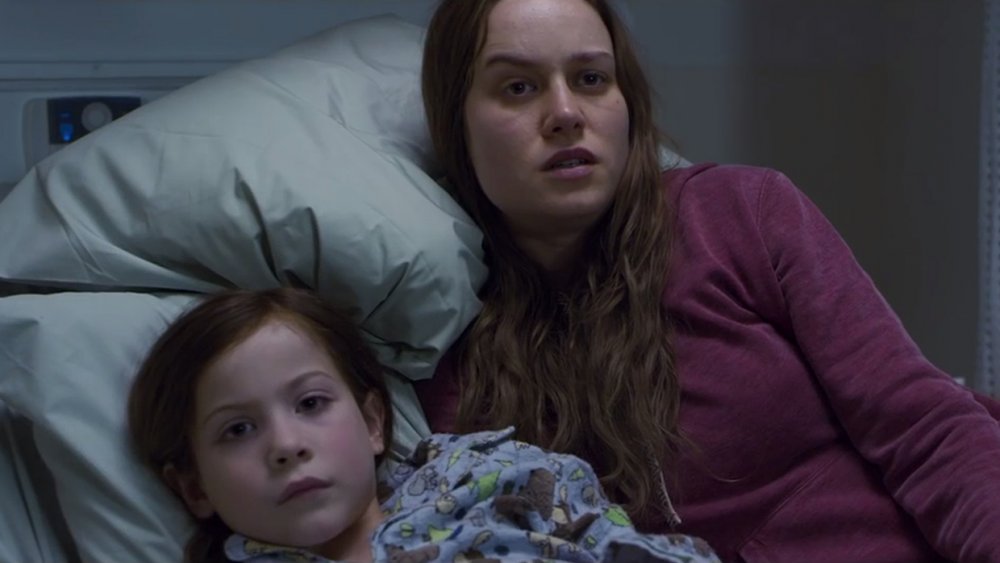 Elevation Pictures/StudioCanal/A24
With the current state of Hollywood blockbusters and the dominance of the Marvel Cinematic Universe in contemporary cinema, looking at the track record of Brie Larson's career in the late 2010s, her eventual role as the star of Captain Marvel was practically an inevitability. Even before taking on the part of Carol Danvers, Larson's career was full of memorable performances in every genre imaginable, from a major role on Showtime's United States of Tara, to memorable supporting roles in comedies like 21 Jump Street and Scott Pilgrim vs. the World (alongside future MCU star Chris Evans), to leading roles in hit teen indie dramas Short Term 12 and The Spectacular Now.
But nothing will top Larson's career-clinching performance as the lead in Lenny Abrahamson's Room, the emotionally harrowing 2015 film that got Larson an Academy Award for Best Actress. Larson's portrayal of a kidnapped woman struggling to keep herself and her child alive under harrowing circumstances brought a new level of Larson's emotionally raw power to audiences and secured her spot as one of our generation's most powerful on screen performers.
Benedict Cumberbatch in Sherlock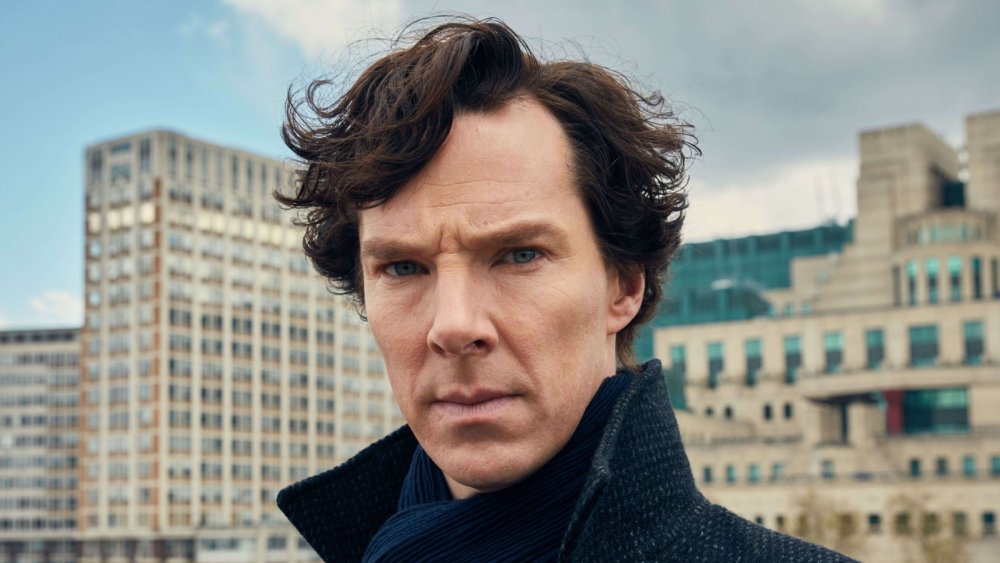 BBC/Hartswood Films
The world was practically waiting to see how international performer and lover of penguins Benedict Cumberbatch would transition from the small screen to the world of cinema, and he did so with gusto, starring in the mind-bending Doctor Strange. Cumberbatch's wry humor and statuesque nature made him a natural to join the ranks of Marvel's finest, but this certainly wasn't his first foray into large-scale filmmaking, with previous turns in Star Trek Into Darkness and The Imitation Game securing his legacy as an actor who can conquer whatever medium he's thrown into.
But even with the power of Doctor Strange on his hand, at this juncture, it doesn't look like any role of Cumberbatch's will eclipse the one that brought him to the global mainstream, that of famous of Baker Street detective Sherlock Holmes in the hit BBC television series Sherlock. There's arguably no stronger contemporary interpretation of the classic sleuth, and it may very well be the role that defines the legacy of Benedict Cumberbatch, for better or worse.
Chris Pratt in Parks and Recreation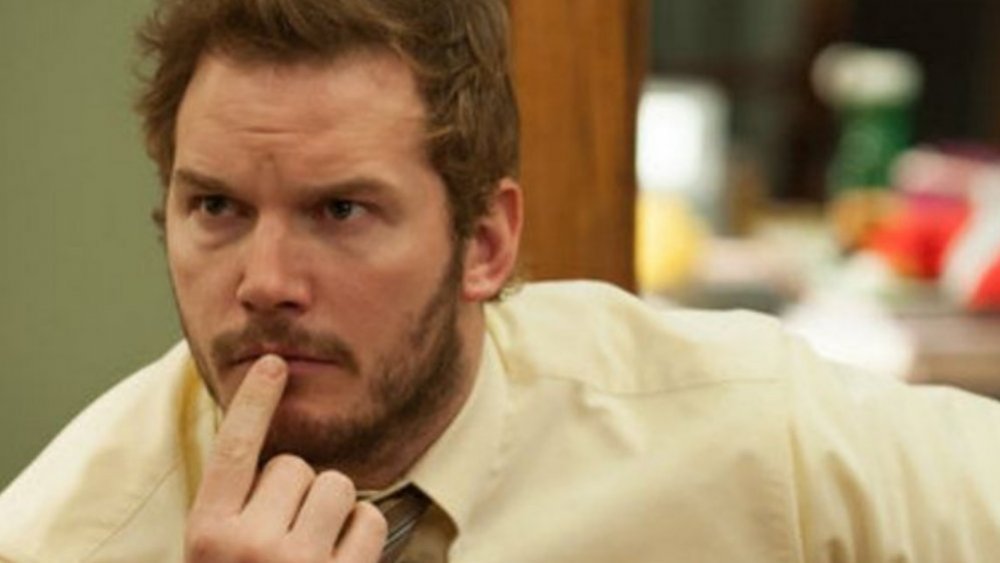 NBC Universal Television Distribution
One of the more notable career U-turns in recent Hollywood history would be Chris Pratt's turn from comedic side character to Hollywood blockbuster leading man. Honestly, who could have seen it coming? Now, Pratt's path of comedy sidekick to action lead has become de rigueur in Hollywood, with actors such as John Krasinski, Kumail Nanjiani, and Paul Rudd using comedy as a launching pad to join the elite ranks of the super-powered.
Pratt's turn as Andy Dwyer on the hit NBC sitcom Parks and Recreation brought his lovable, scampish nature to the small screen and made him a comedy legend overnight, attracting a large swath of fans, including future Guardians of the Galaxy director James Gunn. After Gunn brought him into the Marvel Cinematic Universe with the two Guardians films, Pratt made the complete turn to action star, with subsequent roles in the Jurassic World films and the sci-fi drama Passengers. But no one will forget Pratt as the clumsy lead singer of Mouse Rat on Parks & Rec.