Guardians of the Galaxy details that only adults notice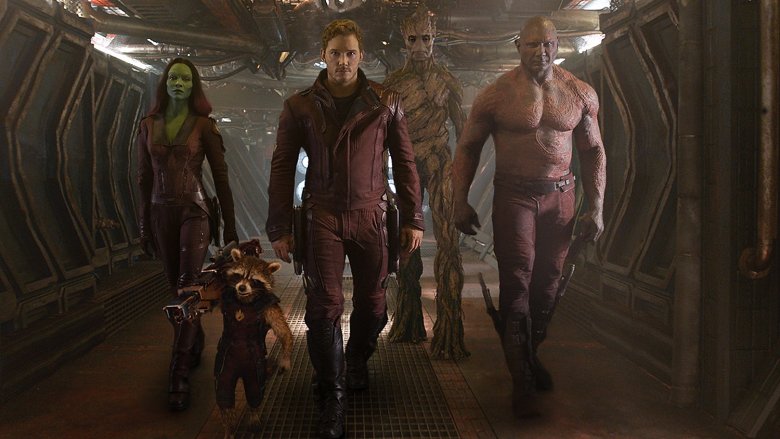 One of the joys of the Marvel Cinematic Universe is its ability to entertain different groups of moviegoers in different ways. Each film in the MCU, if done right, is the kind of movie that whole families can watch together. Kids can laugh at the talking tree and stare in wonder at the Hulk as he smashes, while adults can relate to the complex character drama and, of course, the dirtier of the MCU's many, many jokes. Perhaps no other franchise in the MCU exemplifies this better than Guardians of the Galaxy. 
Marvel's tale of a group of cosmic misfits coming together to fight a threat they can only face as a team was perhaps the biggest gamble in the MCU at the time of its release, but the film quickly caught on, and it's likely one of the most rewatched films in the tentpole at this point. That means plenty of kids have enjoyed watching Rocket Raccoon do his thing, while plenty of adults have enjoyed… well, a lot of other things. With that in mind, here are things only adults notice in Guardians of the Galaxy.