Sony Is Developing A TV Series Based On This Marvel Heroine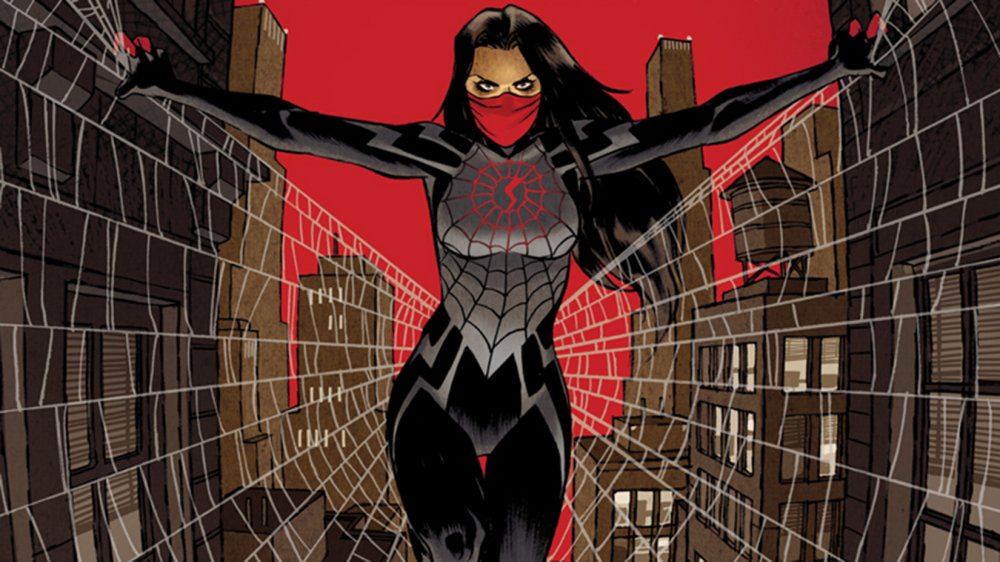 Dave Johnson/Marvel Comics
The Sony Universe of Marvel Characters might be making the leap to the small screen.
Sony Pictures Television is developing a live-action TV series based on the Korean-American hero Cindy Moon, AKA Silk, according to multiple outlets including Variety. In addition, it's being reported that the series could lead a package deal, much like the one Marvel Television struck with Netflix, which brought the streamer's now-defunct Marvel series Daredevil, Jessica Jones, Luke Cage, Iron Fist, The Punisher, and The Defenders to the screen. This would be an interesting move for Sony, which now appears to be taking a multi-pronged approach to its Marvel properties. 
A brief primer: Sony acquired the rights to Spider-Man, plus hundreds of his ancillary characters, when Mighty Marvel was facing bankruptcy in the late nineties. Sony Pictures then helped to set the template for the modern superhero film by producing Sam Raimi's Spider-Man trilogy, which starred Tobey Maguire, between 2002 and 2007, before rebooting the property via Marc Webb's The Amazing Spider-Man in 2012, and The Amazing Spider-Man 2 in 2014. These two films posted declining returns, both critically and financially, and in 2015, Sony wisely chose to partner with Marvel Studios to bring Spidey into the wildly successful Marvel Cinematic Universe, where he is portrayed by Tom Holland.
Meanwhile, though, Sony has continued to try to find ways to exploit those ancillary characters, releasing the box office hit Venom in 2018, and producing the Jared Leto-starring Morbius, which was to have debuted in July of this year, but was pushed back due to COVID-19. Sony has long been thought to be in the process of bringing more of Spidey's acquaintances to the big screen, with a Silk feature announced in 2018 — but now, it appears that the studio has decided on a different tack.
Who is Silk?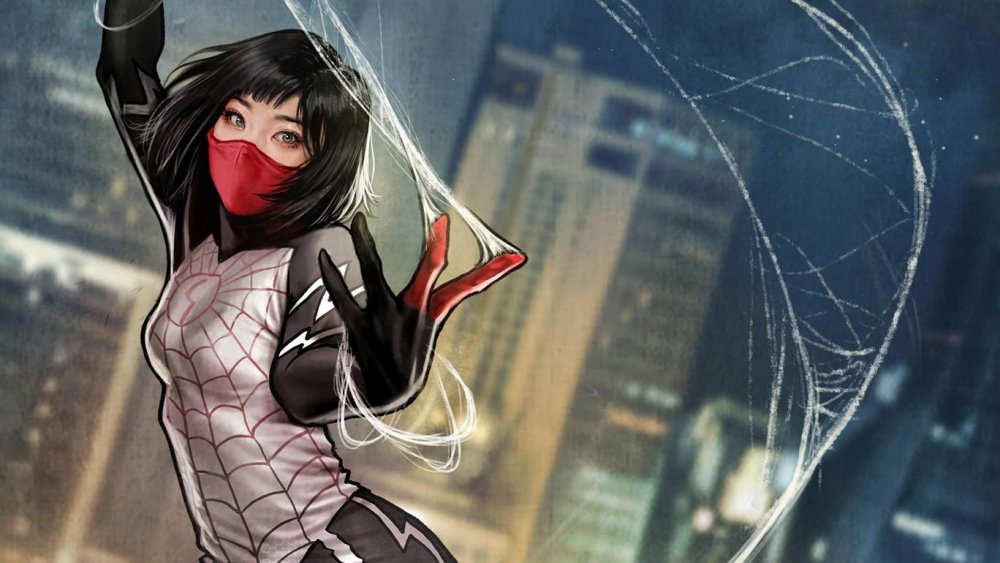 Stonehouse/Marvel Comics
Cindy Moon was created by writer Dan Slott and artist Humberto Ramos in 2014, first appearing in an unnamed cameo in the pages of Amazing Spider-Man. Her origin story is, well, pretty darned simple: She's a classmate of Peter Parker who was also present on that fateful field trip during which ol' Pete was bitten by that radioactive spider. In the retconned version of this story, though, the spider doesn't immediately die after biting Peter — it lands on Cindy, and bites her, as well.
Cindy's powers are very similar to Peter's, with a couple of differences that arguably make her even more formidable. She's able to produce webbing organically from her fingertips, so she has no need for mechanical web-shooters. Her spider-sense, or rather "Silk sense," is also much stronger than Peter's. She's not quite as strong as Spidey, but she's much faster — and while she might not be quite the science prodigy Peter is, she also happens to have a photographic memory.
Silk has become a fan favorite character since her solo book debuted in 2015, and we know what you must be wondering: Yes, the "Cindy" who is one of Peter's classmates in Spider-Man: Homecoming and Spider-Man: Far From Home (portrayed by Tiffany Espensen) is indeed Moon, although it's not clear if the series will take place in the MCU, or if that's even a possibility. While Variety's report contained nary a whiff of casting news, it did mention that Atypical and Good Trouble writer Lauren Moon is in talks to join the project, and that Spider-Man: Into the Spider-Verse writer Phil Lord, along with his producing partner Chris Miller, will co-produce as part of their overall deal with Sony Pictures Television. 

What other Marvel characters could Sony be bringing to the small screen?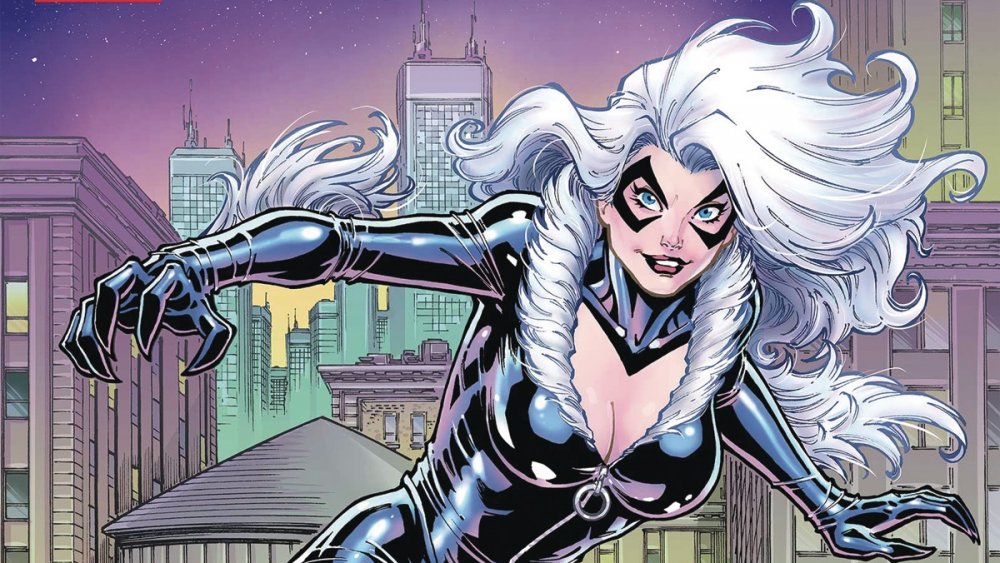 Todd Nauck/Marvel Comics
If Sony does intend to put together a package deal for multiple series rooted in its Sony Universe of Marvel Characters (or SUMC, if you're into the whole brevity thing), then it could potentially be a game-changer for the studio's eventual partner. Variety reports that Amazon is in talks to bring Sony's slate of series to the screen, but it's worth noting that Deadline is reporting something similar, with an important caveat: Sony intends to find a network or cable home for its Marvel-based programming, with Amazon involved only as a second-run streaming partner.
Either way, it's possible to glean some clues as to which properties Sony is now developing for television by looking at what other characters, like Silk, have previously been announced as candidates for the feature film treatment. Chief among these is the Black Cat, AKA Felicia Hardy, an antihero (and sometimes love interest) for Spidey, as well as Silver Sable, a morally ambiguous mercenary. A Silver and Black team-up feature was in development all the way back in March 2017, though Sony reportedly shifted to pursuing solo features for the characters instead. It wouldn't be surprising if the pair were now following Silk to the small screen.
Other properties known to be getting long, hard looks from Sony for years include Jackpot, a geneticist who imbues herself with superpowers, and Nightwatch, a reality-hopping, nanotech-powered hero. With Sony's feature side now reportedly laser-focused on a solo film for classic Spider-Man foe Kraven the Hunter (via Deadline), it would make sense for the television branch to take a crack at developing these long-simmering properties.
Of course, we'll be keeping our ears to the ground for further announcements, and will keep you up to speed.