Spider-Man: Into the Spider-Verse details that only adults notice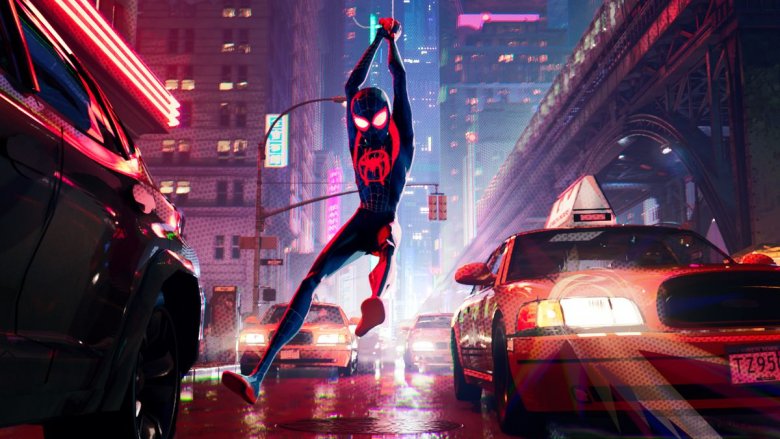 If you re-watch a classic Disney animated film from your childhood as an adult, you're almost guaranteed to pick up on something that you didn't understand as a kid. Sometimes it's a joke, like Hercules' comments about Oedipus "having problems," or sometimes it's some not-so-subtle hidden imagery that a youngster is sure to miss. 
It's no secret that the best kids' movies often have ample scenes, jokes or dialogue that target the parents and older viewers in the audience — after all, they're more often than not the ones who paid for the tickets! A successful family film has elements that all ages can appreciate, even if the main characters are childish cartoons.
Such is the case with Spider-Man: Into the Spider-Verse, 2018's Oscar winner for best animated feature film. Phil Lord and Christopher Miller's trippy, innovative, and wonderfully bizarre experiment plays like a comic book come to life. It's a genuine feat in animated cinema. While the movie is arguably most suitable for children, it has some truly great moments that it takes an older viewer to fully appreciate — and with that in mind, we've rounded up some of the most noticeable things that only adults will notice. Spoilers for Spider-Man: Into the Spider-Verse follow.