Would Krysten Ritter Ever Play Jessica Jones Again?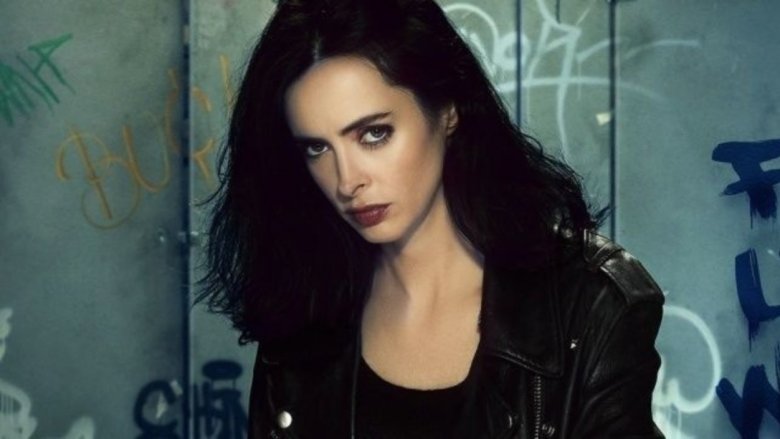 We may receive a commission on purchases made from links.
Jessica Jones may be done after three seasons at Netflix, but it's tough to keep a good woman down.
After catching wind of a false quote attributed to her, the series' star Krysten Ritter took to Twitter to make her position clear: if ever she were asked to reprise the role, she'd be there with bells on.
Ritter made her remarks after user Kenny Robinson tweeted, "I've read @Krystenritter has said she wouldn't play Jessica Jones again... please say this is misquoted." The star quickly responded, emphatically stating that she'd jump at the chance to return to the role of the hard-drinking, superpowered private investigator.
I would play JJ again in a HEARTBEAT – she's the coolest character ever and I love her! Hey, you never know what the future holds 🤪 As for now I'm so proud of the long run & the deep character work I got to do. It's been a dream and never say never! https://t.co/donjfIgjvp

— krysten ritter (@Krystenritter) June 24, 2019
The quote in question came from TVLine, which asked the actress if she thought the series could potentially be revived. "I don't think so," Ritter said. "I feel like I've played her, you know? I feel really good about it. I feel good about closing the door."
Of course, nowhere in those few words does the actress say that she wouldn't be willing to return if it were an option, but the quote may have morphed into a more negative version of itself in cyberspace. We don't know about you, but we wouldn't want to be the person who put false statements into the mouth of Jessica Jones. That lady can bench press cars, and she doesn't take crap from anybody.
It's nice to know that Ritter would "never say never," but the fact remains that if we ever see her filling Jones' leather jacket on the screen again, it's not going to be for a pretty long time. Due to the terms of Netflix's deal with Marvel, the House of Ideas is prevented from using any of the characters which made up the streamer's roster for at least two years from the date of their series' cancellation. This means that as far as the MCU is concerned, Luke Cage and Iron Fist can't be involved until October 2020; Daredevil is off-limits until November 2020; and Jessica Jones and the Punisher can't be a part of any plans until February 2021.
That's not a great deal for fans, especially those who think that the Marvel Netflix series — all of which had their high points, with the possible exception of Iron Fist — fell a bit short of their potential. While Jessica Jones is widely (and rightly) regarded to be the best of these offerings, it's safe to say that pretty much every Marvel fan in existence would love to see any and all of these characters join the MCU proper, and their casting was so spot-on that keeping the same actors would be a definite plus (again, with the possible exception of Finn Jones as Iron Fist).
Bringing Ritter back as Jessica Jones and integrating her into the MCU, where she could buddy up with her best friend from the comics Carol Danvers, would be a fantastic move on the part of Marvel Studios. Also: who doesn't want to see the Punisher get mixed up in some weird business with, say, Captain America (Sam Wilson) and the Winter Soldier? Or Spider-Man team up with Daredevil? Or Power Man and Iron Fist get their own team-up movie? Perhaps even with an Asian Iron Fist this time, who could be introduced in the forthcoming Shang-Chi? We're just spitballing here.
At any rate, Ritter doesn't currently have a heck of a lot on her plate. Her IMDb page lists all of zero upcoming gigs, although for all we know, she could be hard at work on another novel. Oh yeah, in case you were unaware, Jessica Jones is a novelist. Her debut tome Bonfire was released in 2017, and it's really good.
But this period of relative inactivity for the talented Ms. Ritter is certainly not going to stretch on for another couple of years, so we're thinking that now is as good a time as any for Marvel Studios to bring her on in, you know, just for an informal round of talks. While they're at it, they might want to corral Daredevil's Charlie Cox, The Punisher's Jon Bernthal, and Luke Cage's Mike Colter... just not Finn Jones. We're sorry, Mr. Jones, you're a fine actor, but you're no Iron Fist.