Sony Developing Jackpot And Silk Movies For Its Spider-Man Universe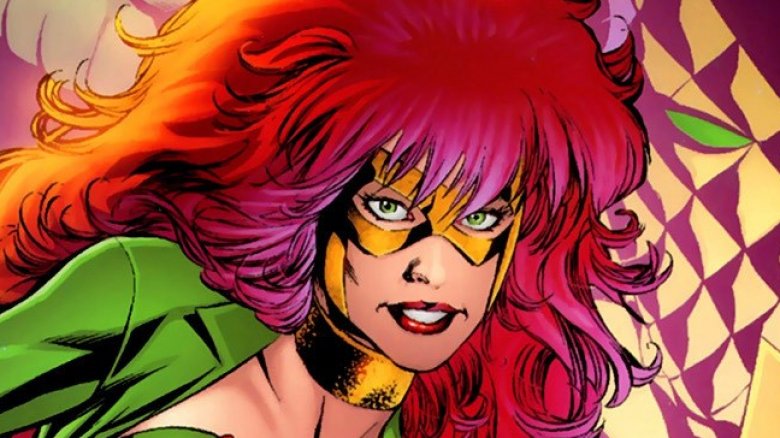 Sony is dipping into its Spider-Man-related Marvel Comics properties and throwing everything at the screen, with movies reportedly in development based on the characters Silk and Jackpot.
According to a deep-dive into the current Sony situation from Variety, the company is working to prepare movies based on two more characters from its Marvel Comics library. Altogether, the company retains the rights to about 900 such characters  — and you can bet they'll try and make a movie out of every single one of them, should Venom turn out to do okay.
Silk, aka Cindy Moon, is a Korean American character who was first introduced to Marvel Comics in 2014, having also been bitten by the same radioactive spider that gave Peter Parker his peculiar powers. 
Jackpot is an identity most closely tied to Sara Ehret, a scientist and reluctant superhero who first appeared in Marvel Comics in 2007. After a time, she gave up the identity to another woman named Alana Jobson, and took up the mantle again with new enthusiasm after the death of Alana. 
In addition to Venom, which is an actual nearly-finished movie that, barring some sort of apocalyptic event, will definitely be out this October, Sony is also developing a movie based on Morbius, the Living Vampire. Unlike most of Sony's other in-development projects, Morbius is moving forward with a director on board in Daniel Espinosa and a star signed up in Suicide Squad's Jared Leto. 
Silver & Black, previously announced not long after Venom, has finally been cancelled by the studio after numerous delays, with development now proceeding on two separate films for the characters Black Cat and Silver Sable.
The company has also set up a screenwriter for a movie based on Kraven the Hunter in The Equalizer 2's Richard Wenk, and is developing another movie based on the character of Nightwatch, for which it is currently seeking a writer as well. The studio was previously rumored to be in talks with Luke Cage showrunner Cheo Hodari Coker to script that film, with Spike Lee potentially coming on to direct — but it doesn't look like that's happening anymore.
Of course, all of this would seemingly be up in the air if Venom turns out with a belly-flop at the box office. According to the Variety report, the movie is at least expected to open well, but beyond that the movie's prospects are anyone's guess. It'll be a big help if the movie is good!
No other movies in Sony's development slate for its Spider-Man universe — which is internally being referred to as Sony's Universe of Marvel Characters (or SUMC) — have release dates attached yet. If you're interested, writers are currently being sought for the Jackpot and Silk projects. As far as movies you'll definitely get to see are concerned, Venom will be out in theaters on October 5.