The King's Man Struck With Disappointing News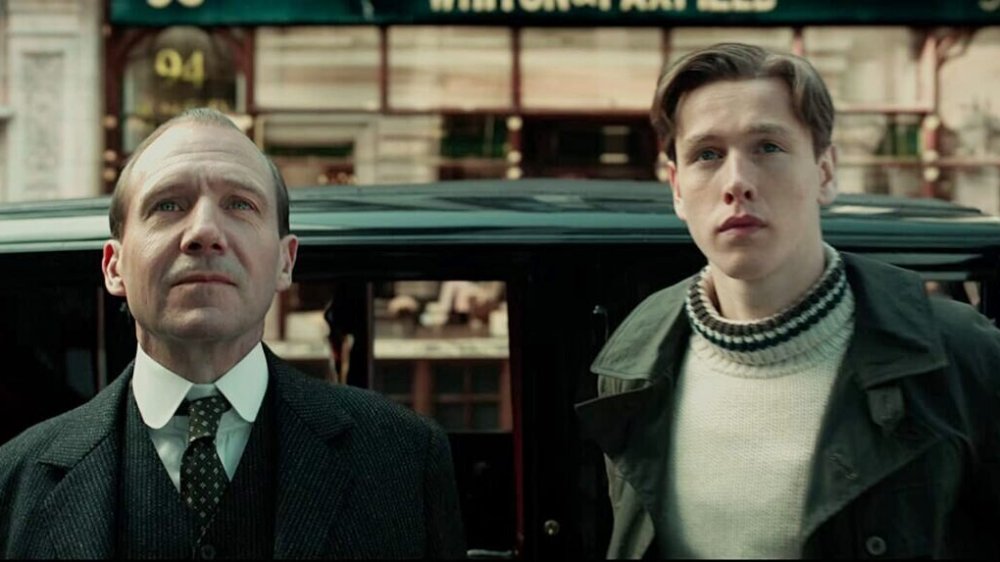 20th Century Studios
The King's Man is going to be arriving a tad late.
20th Century Studios has announced that the picture, a prequel to 2015's Kingsman: The Secret Service and 2017's Kingsman: The Golden Circle, has been pushed back from September 18, 2020, to February 26, 2021 (via Deadline). 
The film had previously been slated for release in November 2019, but was shuffled off to February 2020 to make way for Ford v Ferrari. It was subsequently pushed back to September, apparently to ensure that it would open against relatively weak competition. This latest delay, of course, is due to the precarious state of the U.S. theatrical exhibition industry in the midst of the ongoing COVID-19 pandemic.
The move, while not altogether unexpected, is disappointing for fans who have been looking forward to The King's Man since the first trailer dropped over a year ago. The flick is set in the early 1900s, and explores the early days of the "Secret Service" through the eyes of a new recruit named Conrad (Harris Dickinson, Maleficent: Mistress of Evil) who is taken under the wing of the Duke of Oxford (Ralph Fiennes) while a nefarious consortium of tyrants and criminals plot to drive the world toward global war. 
Obviously, The King's Man will feature exactly no returning cast members from the first two films — which shouldn't really count as a strike against it, because its cast is nothing short of spectacular. In addition to Dickinson and Fiennes, it includes Rhys Ifans (Alice Through the Looking Glass), Daniel Brühl (Captain America: Civil War), Tom Hollander (Bird Box), Aaron Taylor-Johnson (Avengers: Age of Ultron), Gemma Arterton (Murder Mystery), Djimon Hounsou (Captain Marvel), Matthew Goode (The Crown), Charles Dance (Godzilla: King of the Monsters), and Stanley Tucci (The Silence).
Don't expect any more big Disney releases to go straight to streaming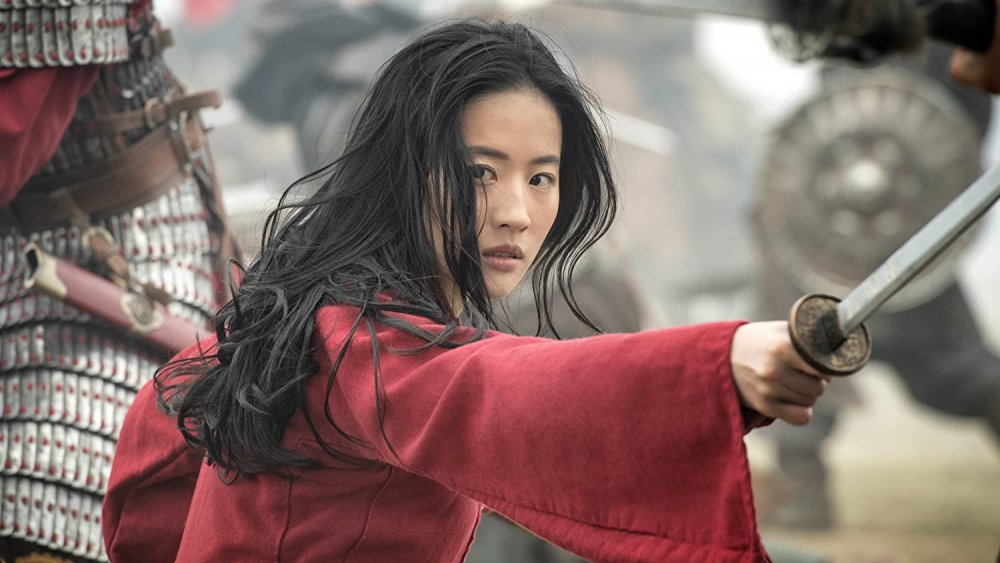 Disney
The King's Man was produced by 20th Century Studios, formerly 20th Century Fox, which was acquired by Disney in early 2019. The House of Mouse recently raised eyebrows and dropped jaws throughout the motion picture industry when it announced that it would be releasing its long-awaited live-action remake of Mulan — a $200 million picture with an ad campaign that included a full two-minute trailer aired during the Super Bowl — directly to its streaming service, Disney+, for an extra fee. Shortly after that announcement, Disney brass publicly clarified that this was a release strategy specific to Mulan, and should in no way be taken as a signal of the entertainment giant's intention to release more similarly high-profile releases (such as Marvel's Black Widow) the same way (via CNBC).
Well, we admit to being a bit skeptical of that assertion, but in light of The King's Man shuffling off to next year, our skepticism is now greatly diminished. In fact, the move can easily be interpreted as a sign that Disney is laser-focused on next year, and on making sure that its tentpole pictures which have been affected by COVID-19 are eventually able to secure the kind of traditional releases that will give them fighting chances at bringing in big blockbuster bucks. Deadline's report noted that Disney was apparently wary of putting The King's Man up against Warner Bros.' Tenet — the first major picture since the onset of the pandemic to attempt a wide, theatrical-only release — and that its delay, while obviously not ideal, will ultimately get the flick in front of the widest possible audience.
Reading between the lines, there are two takeaways. First: you should absolutely expect Black Widow, currently slated for release on November 6, to get pushed back again unless the U.S. theatrical distribution industry makes an absolutely remarkable recovery over the next six weeks or so. Second: you should absolutely not expect Black Widow — or any other major Disney picture, like Pixar's Soul, Steven Spielberg's West Side Story, or Ryan Reynolds' Free Guy — to follow Mulan direct to video.
On the flip side, though, we sure will be getting a ton of great movies in 2021. Hopefully.