What The Critics Are Saying About Tenet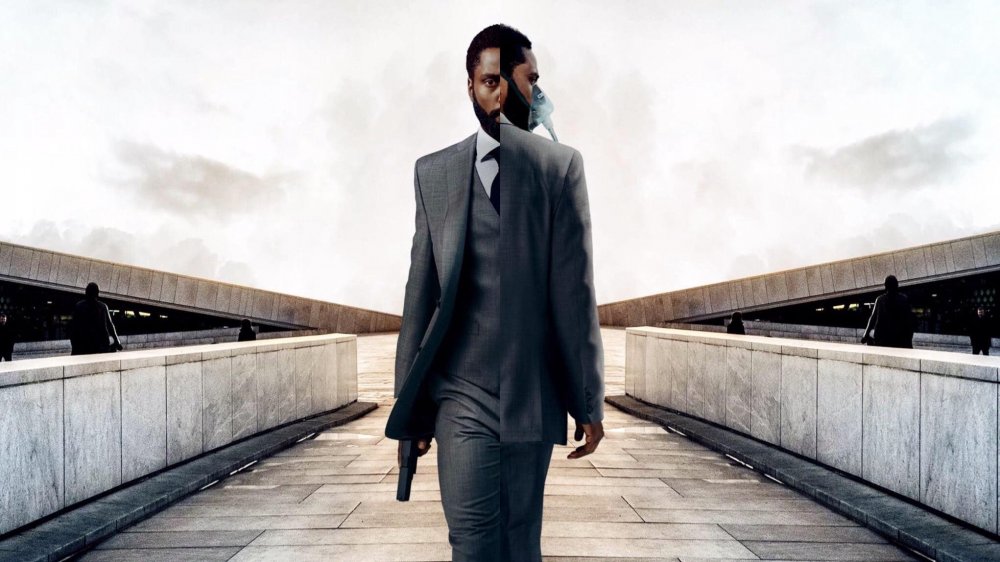 Warner Bros. Pictures
Pandemic or no pandemic, Hollywood is about to kick off blockbuster season with the release of Christopher Nolan's hotly-anticipated actioner Tenet.
Even with one-time tentpoles like Disney's live-action Mulan going the streaming route and the world itself struggling to curb ongoing COVID-19 flare-ups, studios and theater chains remain hot to open up their doors and hopefully salvage the dog days of 2020's non-existent summer movie season. They're kicking things off with this week's release of Russell Crowe's rage-a-holic thriller Unhinged, and are upping the ante from there with the August 28 release of the long-delayed The New Mutants. 
As anxious as cinema fans the world over are to get back to theaters and check out those high-profile flicks, Nolan's Tenet was initially tabbed as the movie event of the Summer. As such, the star-studded film (featuring John David Washington, Robert Pattinson, Elizabeth Debicki, and more) is now the release that will most clearly reflect the world's desire to test their pandemic fates for a 150-minute break from 2020's punishingly bleak realities.
Pegged as another brain-melting spectacular from the marvelously cinematic mind of Christopher Nolan (The Dark Knight, Inception, Interstellar), Tenet seeks to bend more than just minds, with Nolan warping time itself in service of an epic espionage thriller about a crack group of operatives out to stop a Russian oligarch from starting World War III. That synopsis sounds every bit as ambitious as you'd expect from Mr. Nolan, and if the official trailer for Tenet is any indication, his latest effort is set to unleash spectacles yet unseen in even his already astonishing cinematic oeuvre.
Warner Bros. has officially announced that Tenet will be hitting theaters on September 3, with early screenings beginning in select cities on August 31. Now that we know when it's coming, critics are finally being allowed to make their opinions on the film heard. Not surprisingly, opinions are so far largely positive.     
The critical buzz is mostly solid for Christopher Nolan's latest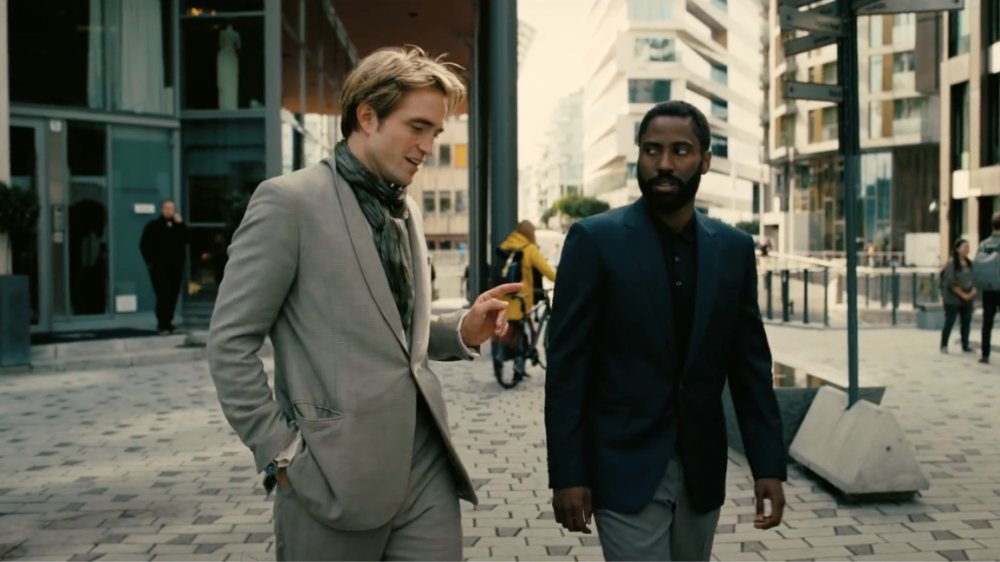 Warner Bros. Pictures
Those early reviews continue to pour in, and have landed Tenet a respectable 87 percent fresh score on the trusty Rotten Tomatoes Tomato Meter. While not every critic is blown away with the human side of the film, they almost universally agree that Tenet's audacious sense of spectacle more than makes up for its narrative shortcomings. 
In her four-star review, The London Evening Standard's Charlotte O'Sullivan is quick to note the film's timeliness, saying, "The time is right for Christopher Nolan's time-centric slice of sci-fi." She goes on to offer that pointing out its flaws is like "flogging Santa Claus," adding that Tenet is, "An eye-popping, ground-breaking blast." Den of Geek's Rosie Fletcher's mostly glowing review backs that sentiment up, claiming Tenet is, "rich, complicated, packed to the rafters with twists, mind-blowing action sequences we've never seen the like of before [...] and so very much to talk about by the end that you more than get your money's worth."
Leslie Helprin of The Hollywood Reporter, however, had decidedly mixed feelings about Tenet, specifically calling out its lack of humanity, "[Tenet] is easy to admire, especially since it's so rich in audacity and originality, but almost impossible to love, lacking as it is in a certain humanity." Meanwhile, Globe and Mail critic Barry Hertz was as impressed with Tenet's spectacle as he was baffled by its narrative, "We're never meant to know what exactly is going on at any one moment, but we will be — we must be — entertained by the overwhelming nonsense of it all."
Indiewire's Mike Mcahill, however, is less forgiving of the film's shortcomings, labeling Tenet an empty experiment in cinematic trickery. "What's really there to untangle, beyond loops of string and a whole lot of smoke rings," he asks.
Now that the critics have spoken, it's almost time for audiences to make their voices heard on Tenet, and we're genuinely curious to see how many movie lovers will venture out of isolation to experience Nolan's latest cinematic mind-f***.