The untold truth of Bird Box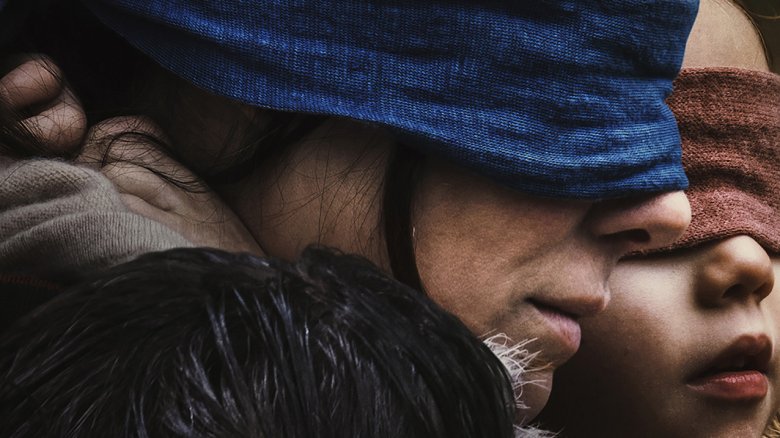 The constant flow of Netflix original films and series can be overwhelming. Some are interesting, offbeat flicks like the Coen brothers' The Ballad of Buster Scruggs, while others start out shaky and then find their footing, as we saw between the first and second seasons of Marvel's Iron Fist. But every once in a while, a film hits the Netflix home screen and immediately skyrockets off the charts, soaking up gobs of viewers and earning headlines in the process — like, for example, Bird Box.
This thriller takes place in an apocalyptic world where mysterious creatures have upended human society. It captivated audiences not just with its eerie suspense, but also with solid acting from Sandra Bullock, who plays the film's protagonist, Malorie, along with a cast of excellent supporting talent including Trevante Rhodes and John Malkovich. The movie has caused a flurry of reactions, rumors, and reports, and the story behind the scenes has proven to be just as interesting. So let's shutter those windows, remove our blindfolds, and take a good long look at the film that caused so much hype over the 2018 holiday season. This is the untold truth of Bird Box.