Soul: Pixar Announces Star-Studded Voice Cast For Upcoming Animated Film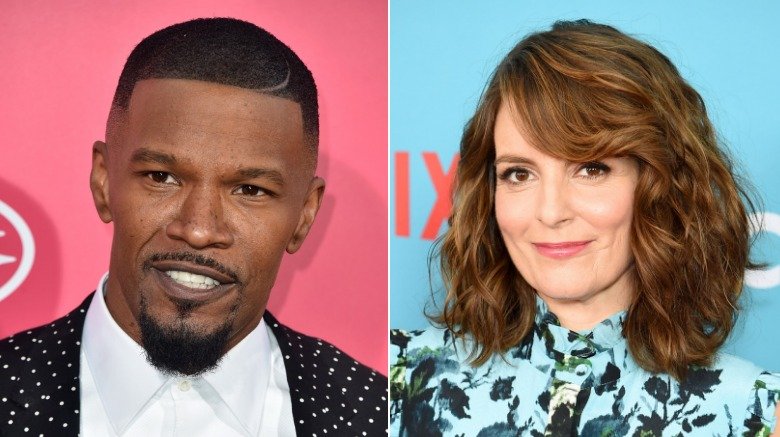 Frazer Harrison, Jamie Mccarthy/Getty Images
Pixar is utilizing some major Hollywood talent in its quest to bring some Soul back to the big screen.
While onstage at the D23 Expo, Pete Docter (director of Inside Out, Up, and Monsters, Inc.) announced a star-studded cast that includes Jamie Foxx and Tina Fey for Pixar's upcoming 2020 flick Soul. 
The film, somehow even more abstract than Inside Out, will explore the You Seminar — an academy located on a different plane of existence from our own, wherein souls learn how to "build passion within themselves" before graduating and inhabiting a newborn child. Yes, it's some bizarre and heady stuff for a children's film. 
The Soul storyline centers around Foxx's Joe Gardner, a jazz-loving, middle-aged music teacher who finds himself stuck in a job he isn't truly passionate about. After spending years of his life teaching others how to play, Joe finally gets the break he's been waiting for following an open practice at the jazz-centric Half Note Club. But as Joe celebrates this development, an accident separates Joe's corporeal being from his soul, which somehow travels back to the You Seminar. It's there where the crux of the film takes place, as Joe meets other souls-in-training that help him find the way back to his body on Earth. Among them is a soul who goes by the name 22, voiced by by Fey. 22 has a resentful view of human life after having spent an extremely lengthy amount of time at the You Seminar, failing to graduate.
Joining Foxx and Fey in the cast are veteran actress Phylicia Rashad as Joe's mother, Grammy Award-winning musical artist Questlove as a jazz drummer, and Hamilton's Daveed Diggs as Joe's "nemesis" Paul. 
Seeing as the film has clear and deep ties to jazz music, it should come as no great shock that Disney and Pixar have hired some big-time musical names to work on the picture. Trent Reznor and Atticus Ross, members of Nine Inch Nails and both Academy Award-winning composers, will create the score; Jon Batiste, Late Night With Stephen Colbert bandleader, will author original jazz compositions for the film. 
All things considered, Soul is looking to be another great project from the masterminds at Pixar.
Soul is scheduled to release in theaters on June 19, 2020.