The Outrage Over Disney's Big Mulan Decision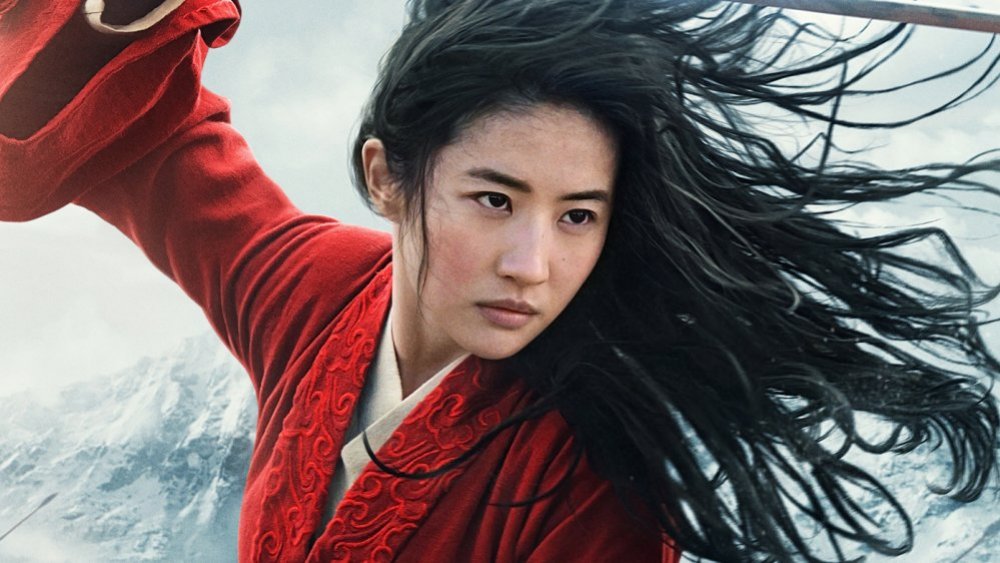 Disney
Outrage is brewing over Mulan's new release strategy — and it's coming from both sides of the entertainment industry: executives and consumers. 
Directed by New Zealander filmmaker Niki Caro, Disney's live-action remake of its beloved 1998 animated film Mulan was originally meant to hit theaters on March 27, 2020. In response to growing concerns over the safety of movie theaters amid the coronavirus crisis, the Mouse House then delayed Mulan to July 24, 2020 ... then to August 21, 2020 ... and then removed it from the release schedule altogether. On August 4, 2020, Disney made a final, bold decision when CEO Bob Chapek announced during a Q3 earnings call that Mulan will be released directly to streaming on Disney+ on September 4 instead of arriving in theaters. 
Following the announcement that Mulan — once one of the most anticipated movies of 2020 and a guaranteed moneymaker for Disney — will bypass a theatrical release entirely, many have wondered what the news could mean for the future of movies in the ongoing industry shutdown. As far as some theater owners are concerned, this move by Disney is a huge problem. And as far as some fans are concerned, it's even worse. 
Mulan's streaming-only release has big implications for movie theaters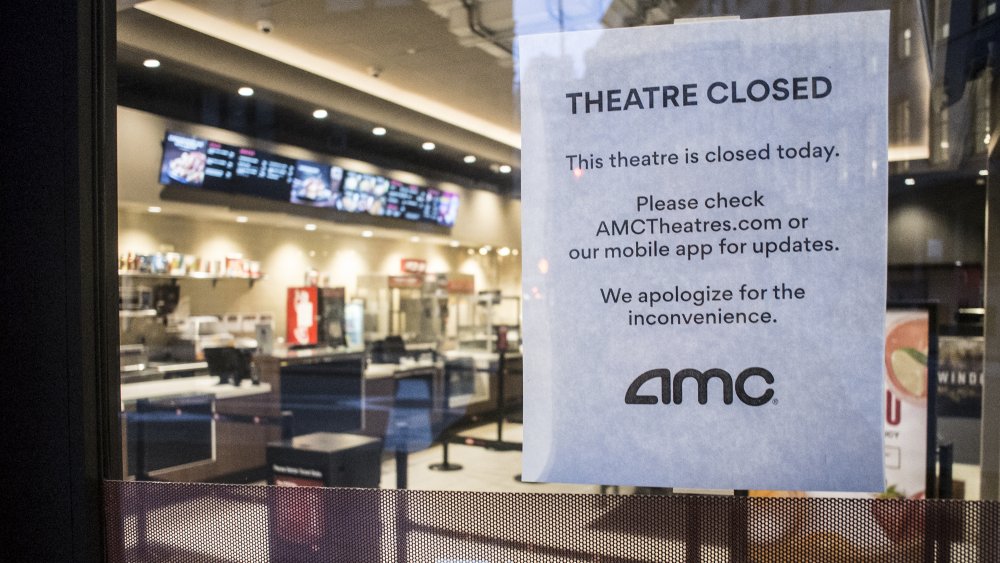 Bill Tompkins/Getty Images
According to a report from Deadline, cinemas in the United Kingdom are furious over Disney's decision to release Mulan on streaming without even a limited theatrical run to go alongside it. As one operator succinctly put it, "It's a f*** you to exhibitors."
Phil Clapp, who serves as the head of the UK Cinema Association, spoke with other members – telling them that "recent weeks have seemed like one step forward and two steps back." He also apologized for "conveying more bad news," according to Deadline. Clapp additionally wrote in a statement, "The decision not to give cinemas the chance to play the film (even if day-and-date with Disney+) is frankly bewildering and something we've of course gone back to them on."
Though Disney CEO Bob Chapek did describe Mulan's release strategy as a "one-off" when the news broke, Clapp and his fellow theater owners still have some cause for concern. As the COVID-19 crisis continues throughout the world, most places that typically attract large crowds remain closed to stem the spread of the virus — and, naturally, that includes movie theaters. While some directors, like Tenet mastermind Christopher Nolan, have remained insistent that their films be released theatrically, studios are either pushing back big new releases or removing dates from their schedules altogether. Several films, including Wes Anderson's star-studded new feature The French Dispatch, now simply have no release date at all. Before it was officially moved to Disney+, Mulan was facing the same fate.
Many have wondered if the coronavirus crisis has the potential to close movie theaters for good, which isn't out of the question. This particular virus spreads from person to person through respiratory droplets and is much more transmissible inside, which doesn't bode well for the traditional moviegoing experience. Recently, drive-ins have seen a surge in popularity, but streaming is obviously the easiest way to attract consumers for big new releases.
Other films, including Nolan's Tenet, will be released internationally and not in the United States due to the fact that the outbreaks within the States are much worse than they are around the world, so it's easy to see why UK cinema owners are frustrated by the choice Disney made with Mulan. Still, they may have to adjust to a rapidly shifting cinematic landscape as we struggle to contain the coronavirus.
Audiences aren't happy about having to pay so much money to stream Mulan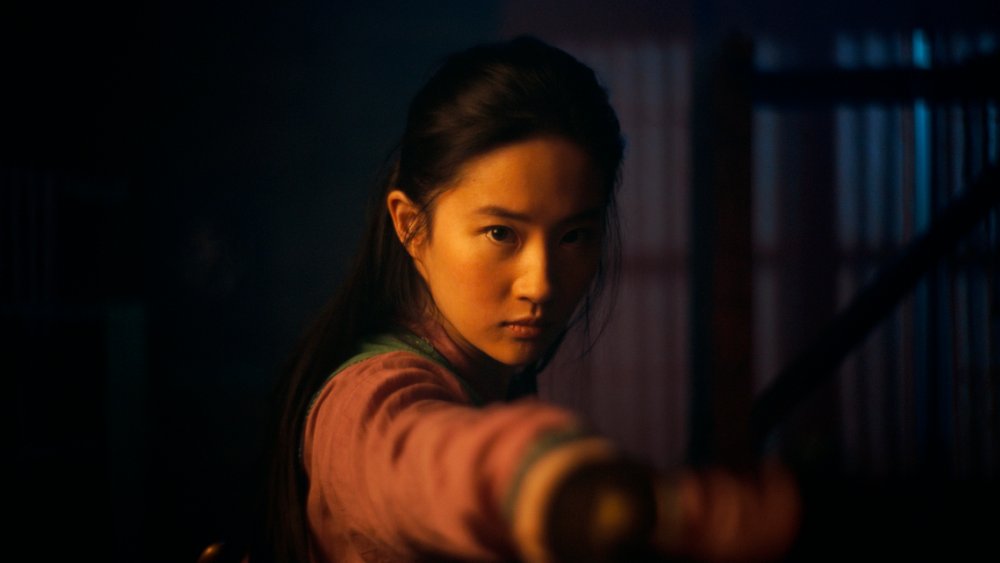 Disney
Unfortunately for Disney, the company didn't just tick off UK cinema owners by moving to release Mulan exclusively on streaming — the Mouse House also irritated audiences. However, fans aren't upset that they can't see Mulan in theaters and instead have to watch the flick from the comfort of their own homes; they're angry at the price of entry.
When word broke about Mulan heading to Disney+, the news came with a hefty catch: Viewers will have to pay $29.99 USD to rent the movie ... in addition to their $6.99 USD per month (or $69.99 USD per year) subscription costs. Many have noted that even the fanciest of cinemas wouldn't charge almost $30 USD for a single movie ticket, so Disney shouldn't expect viewers to pony up that kind of money especially when they already pay for a Disney+ subscription. 
Adding insult to injury for some is the fact that the live-action Mulan differs from the animated original — namely in that it doesn't include the hilarious tiny talking dragon Mushu, Mulan's fellow-soldier-turned-love-interest Li Shang, or any of the classic songs fans know and love.
"So they're making us pay for it while paying for the subscription? For a movie that has no music and no Mushu? Nah fam, I'm good," one Twitter user wrote. Another added, "I wouldn't pay $30 for a movie ticket in the theater. So I'm not going to pay that to see the new Mulan, especially when it doesn't have Mushu or classic songs [from] the animated version."
On the flip side, others have noted that $30 is a small price to pay to watch a blockbuster movie like Mulan, and that it's important to, if one can, support a movie led by an all-Asian cast.
Overall, while many are unhappy with the decision Disney made, only time will tell how things pan out in terms of both critical response to the film and the movie's financial gain from this type of debut. Those interested can rent Mulan, billed as a premium-video-on-demand release, on Disney+ beginning September 4, 2020.