Movies By Asian Directors You Should Watch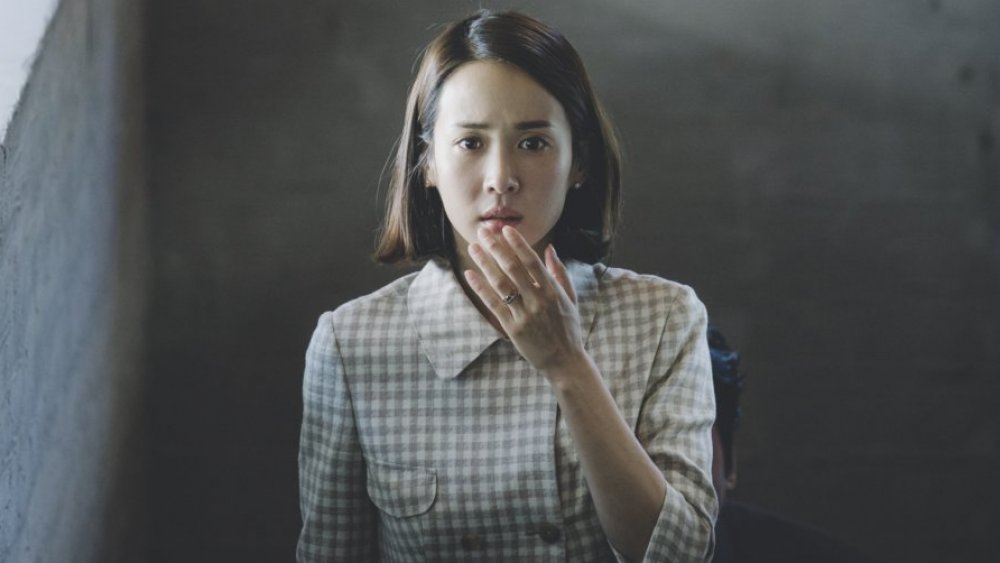 Every year, Hollywood finds opportunities to become more and more diverse, but unfortunately, the film industry still prioritizes stories told about and by white people, especially men. Yet as women and people of color struggle to find their footing, more and more films emerge that tell stories featuring diverse perspectives and previously untold experiences, making the cinematic landscape that much more interesting and making Hollywood an easier place for all filmmakers to thrive and succeed. 
In fact, despite the obstacles in their way, Asian-American directors have been crafting some truly incredible movies. Meanwhile, Asia's film industry has been booming for years. South Korea consistently produces some of the best films around, and countries like China and Japan have made incredible contributions to worldwide cinema, as well. And it's time to give these movies and their makers some appreciation. From Oscar winners to blockbuster auteurs to indie darlings, here's a list of great Asian and Asian-American directors and their best films that you should definitely add to your watch list.
Jon M. Chu found crazy success with Crazy Rich Asians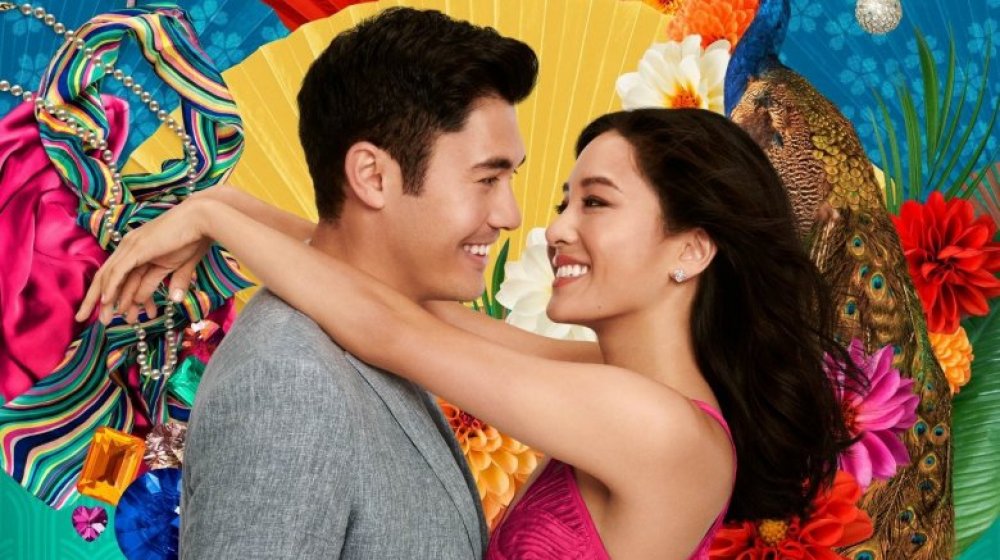 Before his big Hollywood break, Asian-American director Jon M. Chu got his start directing dance films and concert movies, including two installments in the Step Up series and Justin Bieber's 2011 concert film Justin Bieber: Never Say Never, but his biggest opportunity was yet to come. In 2018, Chu adapted Kevin Kwan's popular novel Crazy Rich Asians, and in doing so, he broke important ground, making the first Hollywood film to feature an entirely Asian cast since The Joy Luck Club did the same thing 25 years prior in 1993.
After commercial and critical failures like 2015's Jem & the Holograms, Chu was initially nervous to adapt such a high-profile project, which tells the love story of Chinese-American professor Rachel Chu (Constance Wu) and Nick Young (Henry Golding), who must contend with Nick's insanely rich and closed-off family in their home country of Singapore. However, Crazy Rich Asians proved to be such a rousing success — at the box office and with critics — that a sequel was greenlit more or less immediately, and Chu was offered the chance to adapt Lin-Manuel Miranda's first Tony winner, In the Heights. If you're looking for a buzzy, comforting romantic comedy, Crazy Rich Asians is definitely for you.
Lulu Wang directed a tender and thought-provoking film with The Farewell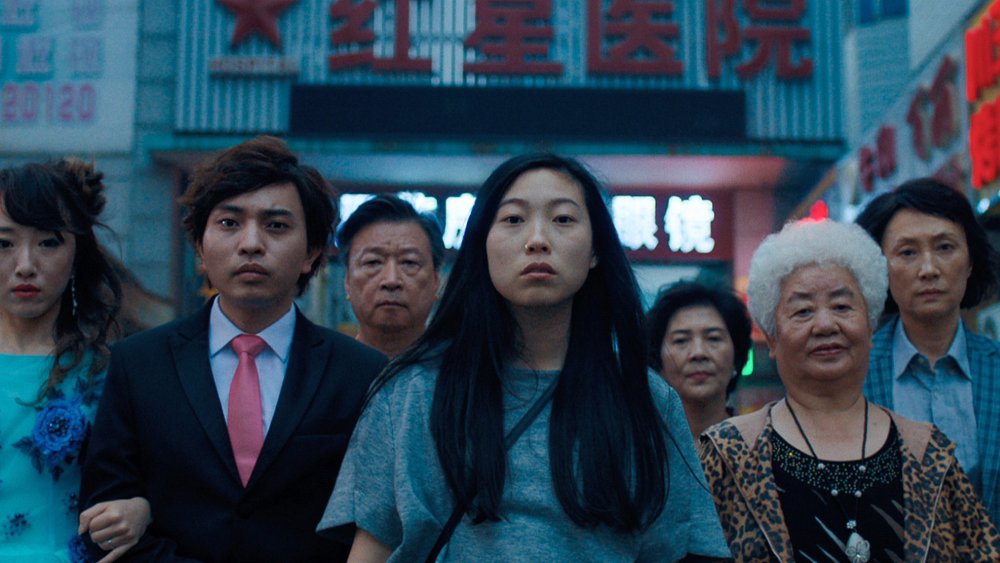 After getting her start with 2014's Posthumous, Asian-American director Lulu Wang broke onto the scene in a big way with her 2019 film The Farewell, which featured Awkwafina as Billi, young Chinese-American writer who must deal with an intense family crisis across two continents. When Billi, who lives in New York City and is trying to become a writer, discovers that her father's mother, Nai Nai (Zhao Shu-zhen), is dying of a terminal illness, she's immediately devastated, which is made all the more complicated when her parents insist that nobody tell Nai Nai about her diagnosis. Throughout a family wedding in Changchun, Billi keeps the family secret, trying to enjoy whatever time she and Nai Nai have left.
Ultimately, a big part of the reason behind The Farewell's success — beyond its incredible central performances from Awkwafina and Zhao — is the fact that Wang put such a personal story on the big screen. As it turns out, the concept for the entire film is based on Wang's actual grandmother. By taking such a difficult experience and turning into art, Wang ended up creating an intimate, beautiful, and universal story of family ties and enduring love.
Destin Daniel Cretton has made some amazing films with Brie Larson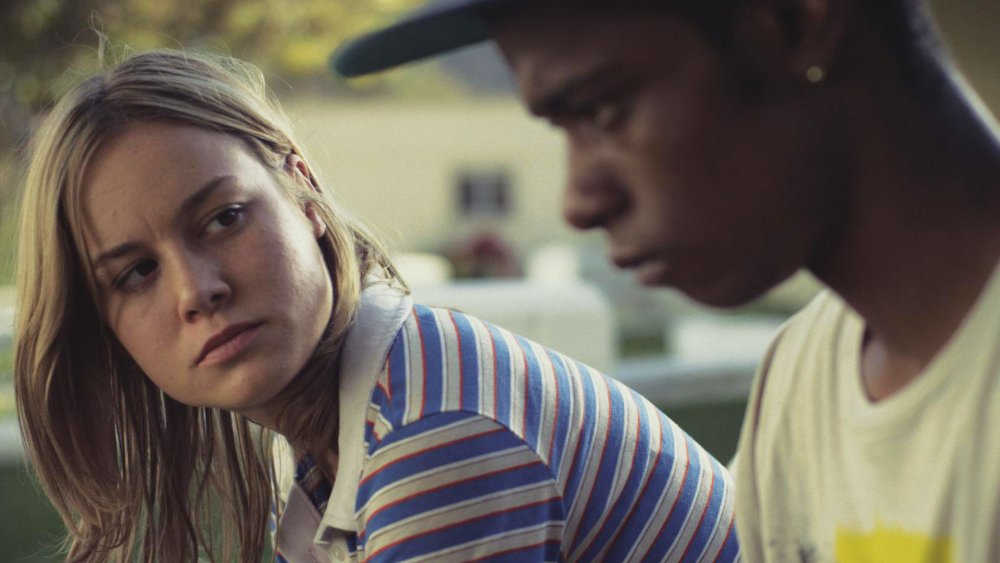 Born in Hawaii to a Japanese-American mother, Destin Daniel Crettin has been directing films since he got his start in 2009 with a short student film called Short Term 12, which he made during his time at San Diego State University. After graduating, Cretton decided to adapt the short into a feature-length film, and in doing so, he ended up creating one of his defining projects. In fact, his 2013 film Short Term 12 starred future Academy Award winners Rami Malek and Brie Larson, Stephanie Beatriz (Brooklyn Nine Nine), Kaitlyn Dever (Booksmart), and Lakeith Stanfield (Get Out).
Eventually, Larson became somewhat of a muse for Cretton, and she went on to appear in several of his films. The two teamed up for a second time in 2013 for The Glass Castle, an adaptation of Jeannette Walls' memoir about her difficult childhood, and for a third time in 2019 for Just Mercy, based on Bryan Stevenson's memoir about his time as a defense attorney working within a biased system. With a major star like Larson, there's no doubt that Cretton is a name to watch, and you can't go wrong with any of his thoughtful, carefully directed films.
Cary Joji Fukunaga has impressed with both movies and TV shows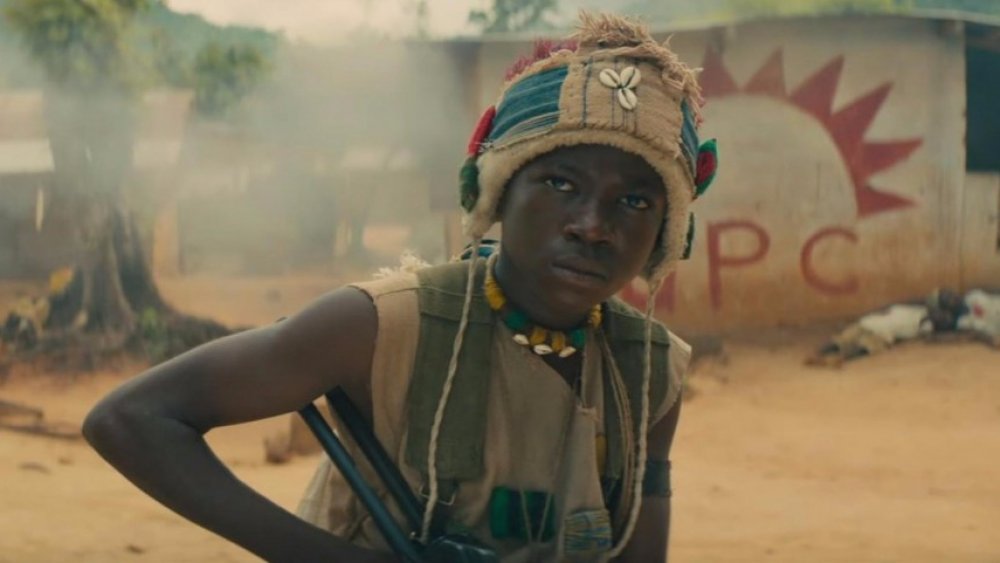 Though you might know Cary Joji Fukunaga's name from the first season of HBO's hit drama anthology series, True Detective — which starred Matthew McConaughey and Woody Harrelson and earned Fukunaga an Emmy for directing — he's also spent time behind the camera on several feature films. After making a splash with his 2009 directorial debut Sin Nombre, Fukunaga helmed a reboot of Charlotte Brontë's Jane Eyre starring Mia Wasikowska, Dame Judi Dench, and Michael Fassbender in 2011, but his biggest break came in 2015.
That year, Fukunaga directed one of Netflix's first ever original films, Beasts of No Nation, which stars Idris Elba and tells the harrowing story of a young boy named Agu (Abraham Attah) who becomes a child soldier in an unnamed West African country. After creating one of Netflix's first original films, Fukunaga was briefly involved with It, the Stephen King adaptation, and eventually went on to direct Daniel Craig's final James Bond film, No Time to Die. From blockbusters to streaming originals to classic literature adaptations, Fukunaga really has done it all, and there's no telling what this incredibly insightful director might tackle next.
Ang Lee is an Asian director who's made modern-day classics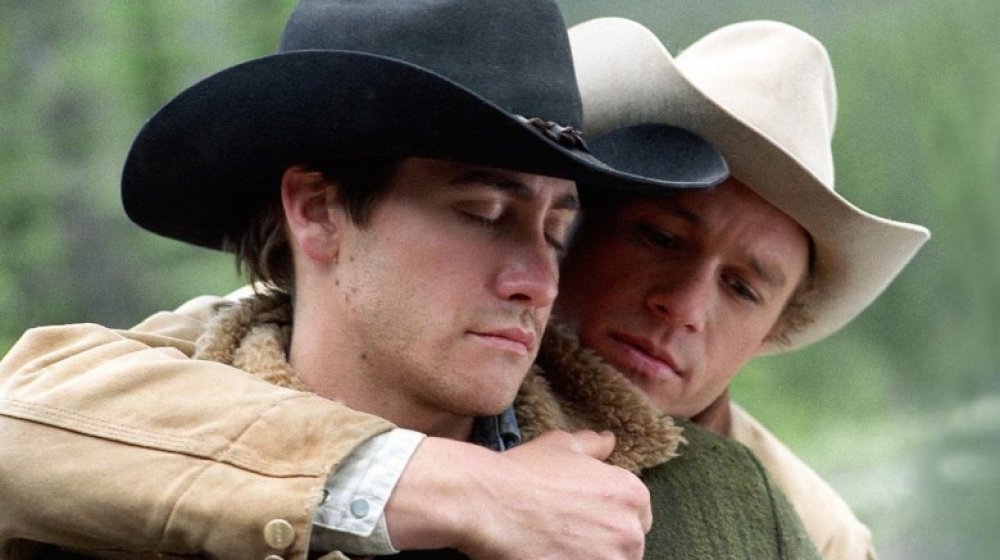 Throughout his storied career, Taiwanese director Ang Lee has made a name for himself thanks to his thoughtful, intimate directing style, which has created some of the best films in recent cinematic history. After graduating from New York University with an MFA in film production — where he met fellow future director Spike Lee — Lee got his start with a series of Taiwanese films, including the Father Knows Best trilogy, before making a name for himself stateside with 1995's Sense and Sensibility. An adaptation of Jane Austen's famous romance, the film starred iconic British actors like Dame Emma Thompson, Hugh Grant, Kate Winslet, and Alan Rickman, and when all was said and done, Thompson won an Academy Award for writing the screenplay.
Sense and Sensibility was just the start of Lee's award-season films. In 1999, he directed Crouching Tiger, Hidden Dragon, which was nominated for Best Picture at the Academy Awards and eventually won four awards, including Best Foreign Language Film. Though Lee faced a setback with 2003's Hulk, which performed poorly with critics, Lee went back to his independent roots with 2004's Brokeback Mountain, which starred Jake Gyllenhaal and Heath Ledger as two cowboys who become secret, clandestine lovers. Eventually, Lee won the Academy Award for Best Director for 2012's Life of Pi, becoming one of Hollywood's most influential directors in the process. Whether you're looking for action or forbidden love, Ang Lee's body of work has you covered.
Justin Lin has helmed one of the biggest franchises ever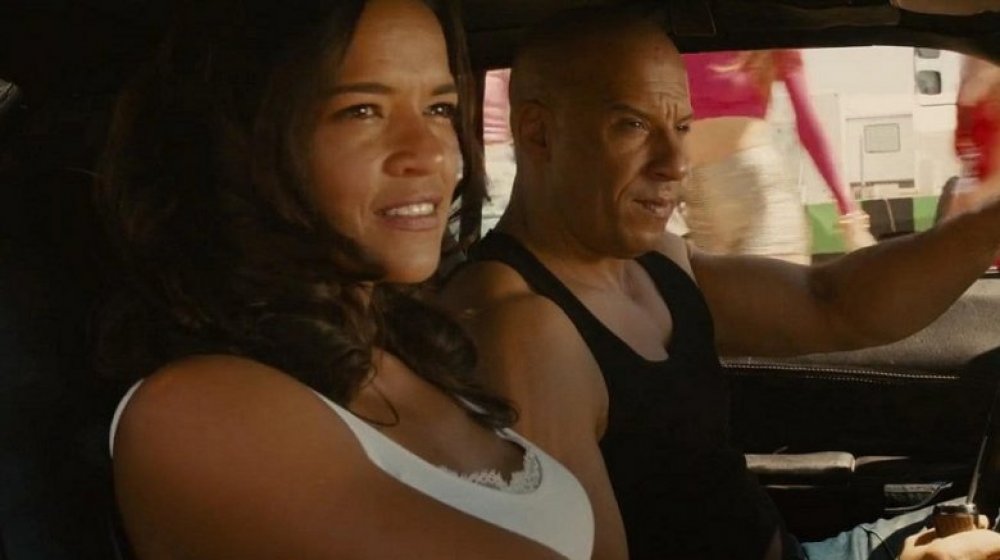 Born in Taiwan and raised in California, director Justin Lin earned undergraduate and graduate degrees in film production at the University of California, Los Angeles, before helming some of Hollywood's biggest blockbuster franchises. In his early days as a director, Lin made a splash with his 2002 film Better Luck Tomorrow, which tells the story of teenage Asian-Americans committing crimes that range from pretty petty to deeply despicable. However, when Lin was challenged at a screening about portraying Asian-Americans, famous film critic Roger Ebert rose to his defense, saying that "[N]obody would say to a bunch of white filmmakers, 'How could you do this to your people?' ... Asian-American characters have the right to be whoever the hell they want to be. They do not have to 'represent' their people."
Having someone as influential as Ebert in your corner is never a bad thing, and from there, Lin was off to a great start. After 2006's Annapolis, which starred James Franco and Tyrese Gibson, Lin moved on to some serious blockbuster franchises, directing several films in the Fast & Furious series — including 2006's The Fast and the Furious: Tokyo Drift, 2009's Fast & Furious, 2011's Fast Five, 2013's Fast & Furious 6 — before taking a break to direct 2016's Star Trek Beyond and eventually returning for 2021's F9. Whether you're a Fast & Furious diehard or new to the series, it's never a bad time to sit back and enjoy Lin's work.
Alice Wu is telling important stories about the Asian LGBTQ+ community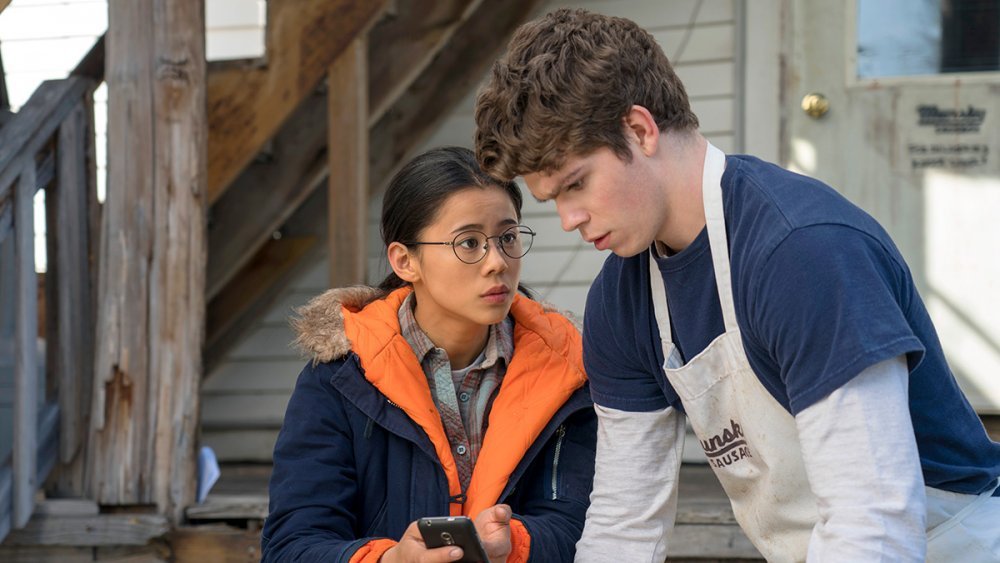 Raised in San Jose, California, by parents who immigrated from Taiwan, independent director Alice Wu always prioritizes Asian and Asian-American actors and stories in her films, helping to make Hollywood more diverse one step at a time. After getting a degree in computer science at Stanford University and briefly working at Microsoft, Wu pivoted dramatically, eventually moving to New York City after working on a screenplay that eventually became her debut film, 2005's Saving Face. A story about what it's like to be queer and Chinese in America, Saving Face became incredibly influential in lesbian and Chinese communities, setting the stage for Wu's next hit.
In 2020, Wu struck gold once again with The Half of It, a Netflix original film that premiered to immediate acclaim. A queer coming-of-age story that uses the fabled table of Cyrano de Bergerac to great effect, The Half of It starred ingenue Leah Lewis as Ellie Chu, a conflicted teenager about to head off to college who must deal with her confusing, complicated love life. Wu might have a small resume, but her intimate, important stories resonate with every single viewer who sees her work.
John Woo is a master of the action genre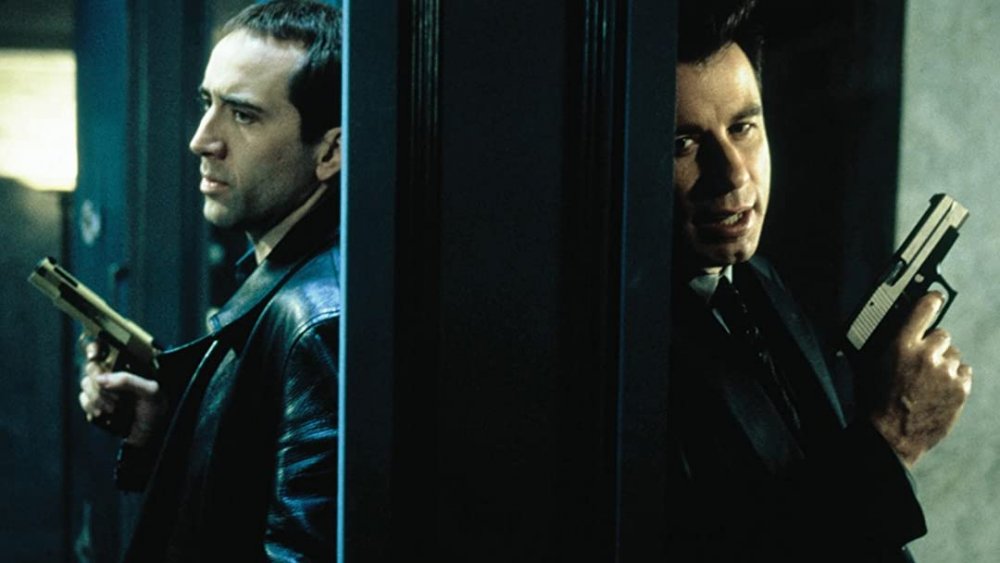 Fans of action movies should familiarize themselves with the films of John Woo, a defining influence on the entire genre thanks to his uniquely over-the-top style and innovative body of work. Seriously, if you're a fan of Quentin Tarantino or John Wick movies, then you have Woo to thank. 
Born in China, Woo went on to work in Hong Kong before making his mark on Hollywood, but his films, including 1986's A Better Tomorrow, drew attention from filmmakers across the Pacific Ocean. After making action classics with Hard Boiled and The Killer, Woo headed to California and made several influential films there, including 1993's Hard Target (which stars Jean-Claude Van Damme), 1996's Broken Arrow (which stars John Travolta and Christian Slater), and 1997's Face/Off (which stars John Travola and Nicolas Cage). 
Woo also went on to direct big Hollywood blockbusters like 2000's Mission: Impossible 2 and 2003's Paycheck, proving his influence over the action genre. From slow-motion and "Mexican standoffs" to huge, ambitious action sequences and a neo-noir influence, Woo has made his mark on the action genre time and time again, and you can't go wrong with any of this venerated director's thrilling action films.
Chan-wook Park helped put Korean cinema on the map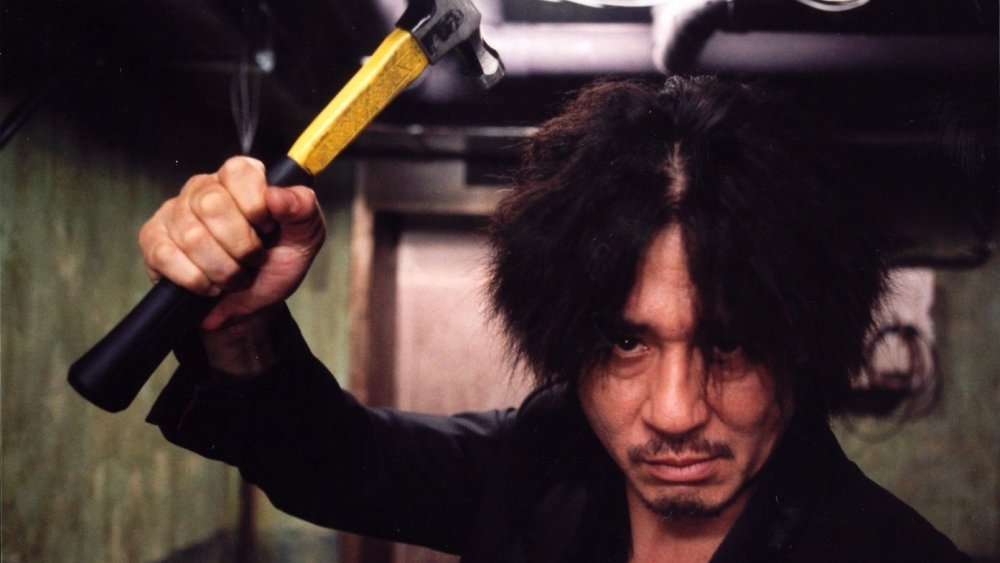 You may not know Park Chan-wook, the venerated South Korean director, by name, but you definitely know — and maybe even love — some of his films. Beloved in his home country, Park has made a name for himself across the world thanks to his innovative, action-packed, and incredibly messed-up films.
Park's most popular works by far are now known as the "Vengeance Trilogy," which is made up of 2002's Sympathy for Mr. Vengeance, 2003's Oldboy, and 2005's Lady Vengeance. Though Oldboy is the best known of the trio, the three films combine to tell the story of wronged men and women consumed by revenge, and each movie has earned rave reviews throughout the world. After the success of the unintentional "Vengeance Trilogy," Park went on to direct film like 2013's Stoker (his first English-language film) and 2016's The Handmaiden, all of which lean into his beautifully twisted template. When it comes to Park, you should definitely start with his defining trilogy, but don't overlook the rest of his gripping, excellent films.
Bong Joon Ho made Oscar history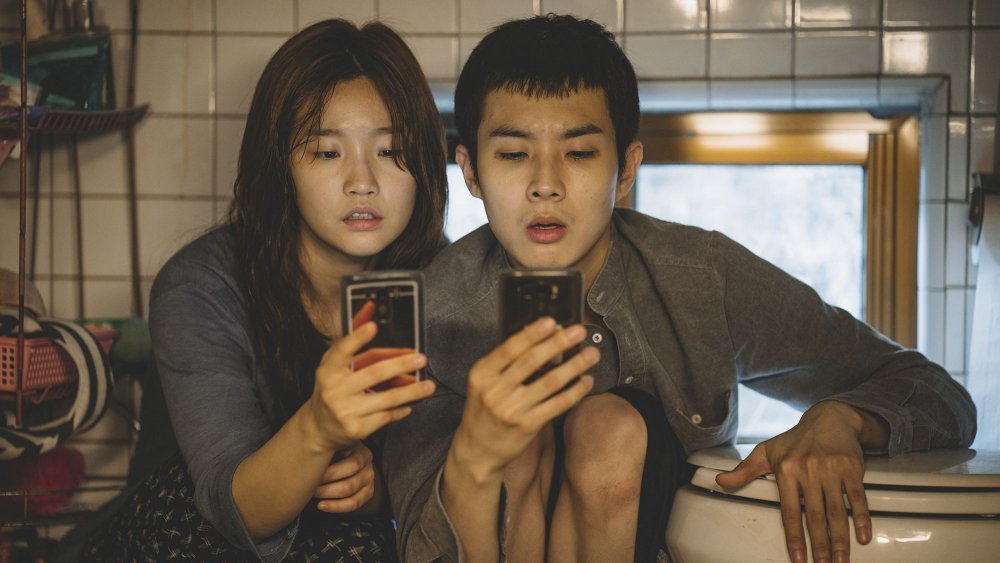 If you only learned about venerated South Korean director Bong Joon Ho because of his award-winning, history-making 2019 masterpiece Parasite, there's so much more to learn about this master of the craft. After breaking onto the scene with his 2000 directorial debut, Barking Dogs Never Bite, Bong became one of South Korea's most talked about directors throughout the globe. In fact, thanks to other lauded projects like Memories of Murder, Mother, and Snowpiercer, Bong received a shout-out from legendary director Quentin Tarantino, who compared Bong to Steven Spielberg.
Ultimately, Bong bested his old friend Tarantino at the 2020 Academy Awards, where his satirical social thriller Parasite — which, if you haven't yet seen it, won't be spoiled here — became the first non-English speaking film in history to win Best Picture, as well as statues for Bong for Best Director and Best Original Screenplay. Whether you jump right in with Parasite or start with Barking Dogs Never Bite and host your own Bong Joon Ho retrospective, there's truly no bad time to start when it comes to this auteur's impressive body of work.
Hayao Miyazaki is the greatest anime director ever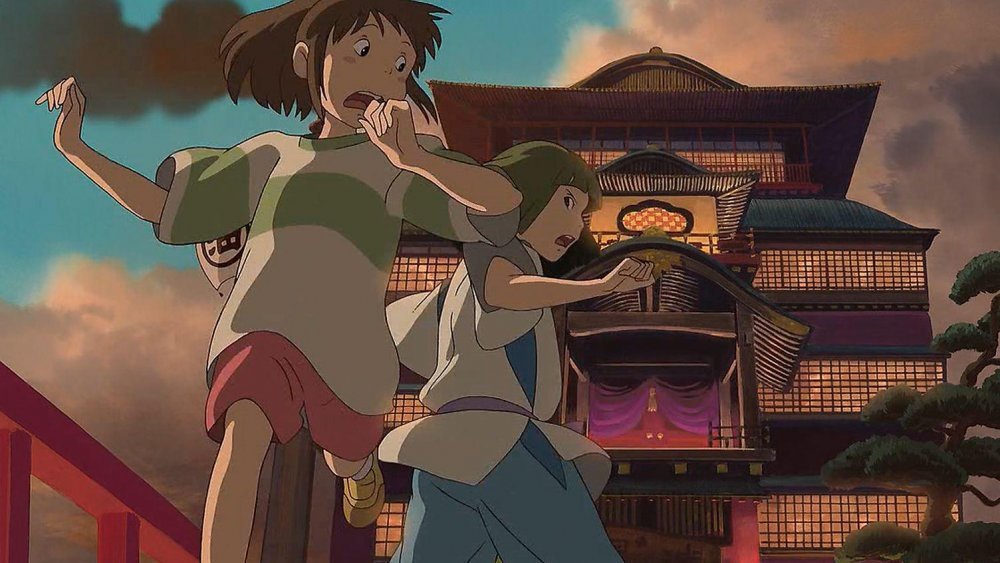 When it comes to great animated films, Hayao Miyazaki's movies inevitably top any best-of lists thanks to their carefully planned plots, stunning animation, and incomparable worldbuilding. Born in Japan, Miyazaki co-founded Studio Ghibli in 1985, and from that point on, he created some of the most influential animated movies of all time.
From Castle in the Sky to My Neighbor Totoro to Kiki's Delivery Service, Miyazaki certainly made his mark during the 1980s, and his first big international hit, Princess Mononoke, was released across the world to acclaim in 1997, earning a stellar reputation for Studio Ghibli as a whole, despite interference from now-disgraced mega-producer Harvey Weinstein. However, Miyazaki's biggest project was yet to come, and in 2001, his masterpiece, Spirited Away, was released. Considered one of the best films of the entire decade, his imaginative fantasy whirlwind ultimately won Best Animated Feature at the Academy Awards in 2003. 
After 2004's Howl's Moving Castle, 2008's Ponyo, and 2013's The Wind Rises, Miyazaki announced his retirement, but in 2017, he revealed that he would resume filmmaking, proving that a master's work is truly never finished.
Akira Kurosawa is one of the most important Asian directors of all time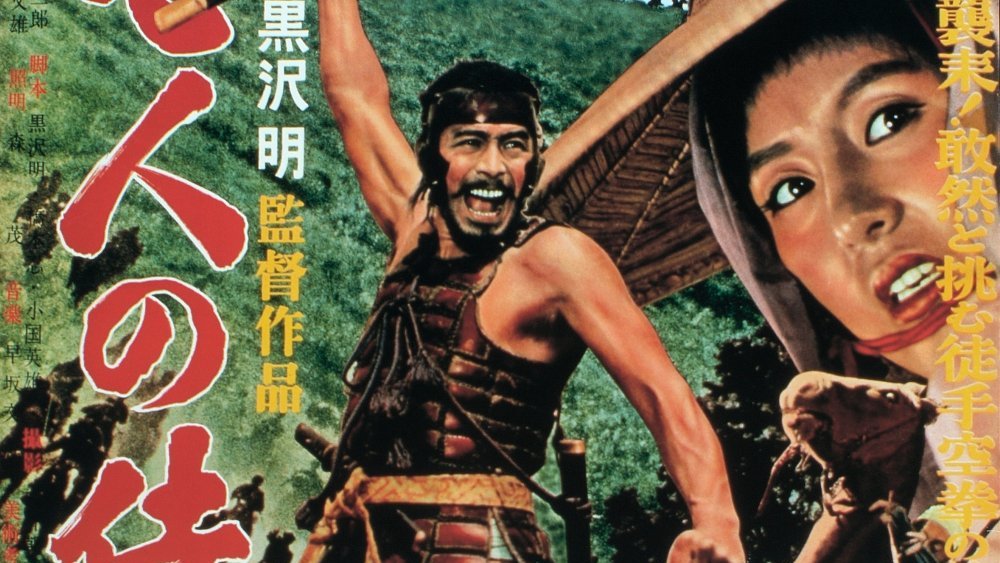 If you've ever seen one of your favorite directors discuss the directors who've influenced them, you've definitely heard Akira Kurosawa's name before. After working as a painter in his youth, this Japanese director and writer eventually became one of the most influential and invoked names in cinematic history. Though his 1943 directorial debut, Sanshiro Sugata, was mostly forgotten in the shadow of World War II, his 1948 effort, Drunken Angel, received critical acclaim, and Kurosawa was well on his way to becoming a legend. And it was 1950's Rashomon that got the world's attention and made Western audiences take notice of Japanese films.
Throughout the 1950s and 1960s, Kurosawa became one of the most prolific and hardworking directors of his era, releasing a film every single year, including 1952's Ikiru, 1954's Seven Samurai, 1958's The Hidden Fortress, and 1961's Yojimbo. These films would go on to inspire movies like Star Wars, The Magnificent Seven, and A Fistful of Dollars, but even forgetting all that, they're masterpieces in their own right. Ultimately, Kurosawa kept making acclaimed, award-winning films well past his most productive era, like Ran in 1985, cementing his status as one of the most decorated and well-regarded directors in all of film. If you're looking to delve into Kurosawa's extensive and stunning body of work, there's truly no bad place to start.