Why Ellie From The Half Of It Looks So Familiar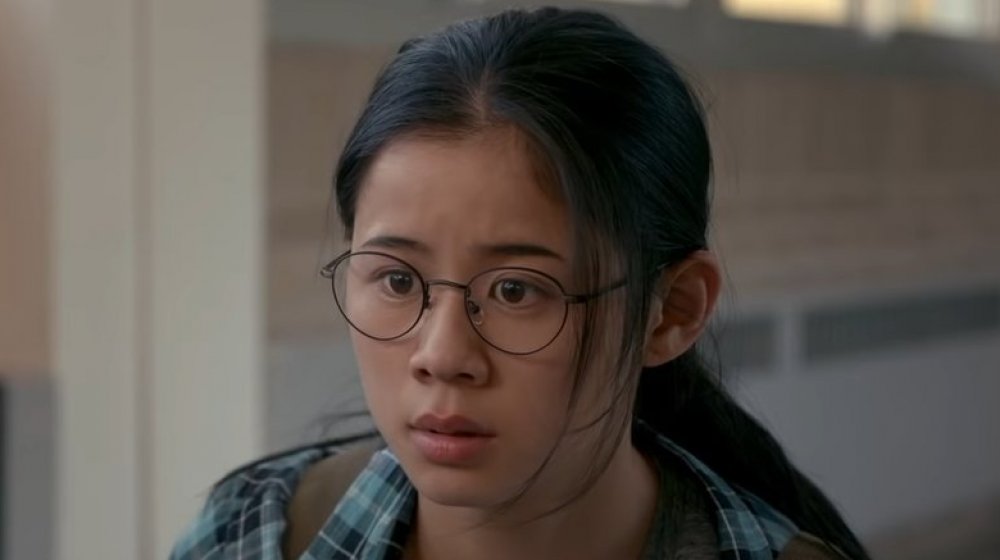 Coming of age stories, from Lady Bird to Love, Simon to The Edge of Seventeen, are nothing new. In the first half of 2020, writer-director Alice Wu contributed a touching addition to this beloved genre. Released on May 1 on Netflix, Wu's The Half of It charmed critics and audiences alike as soon as it hit the streaming service, combining a piece of classic literature with a modern love story to create a relatable tale.
The Half of It has earned pretty positive reviews — ahead of its release, it scored at the Tribeca Film Festival, taking home the Founders Award for Best Narrative Feature — marking a huge victory for Wu and her most high-profile project to date, especially considering that most of her cast members are new to the scene as well. Though the film features veteran actors Becky Ann Baker (Hunters, Girls, Freaks & Geeks) and Catherine Curtin (Orange is the New Black, Stranger Things), it also introduces fresh new faces to the world, giving its three young leads a chance to shine.
Alongside Alexxis Lemire, who plays the unattainable pastor's daughter Aster Flores, and Daniel Diemer, who plays the sweet but unintelligent jock Paul Munsky, the film stars Leah Lewis as Ellie Chu, a smart but introverted high schooler who normally prefers to fade into the background. However, when Paul asks for her help as he tries to woo Aster, Ellie finds herself drawn into their ill-fated romance as she struggles with her own romantic feelings for one of them. Here's where you've seen Ellie from The Half of It before.
Ellie has an emotional journey throughout The Half of It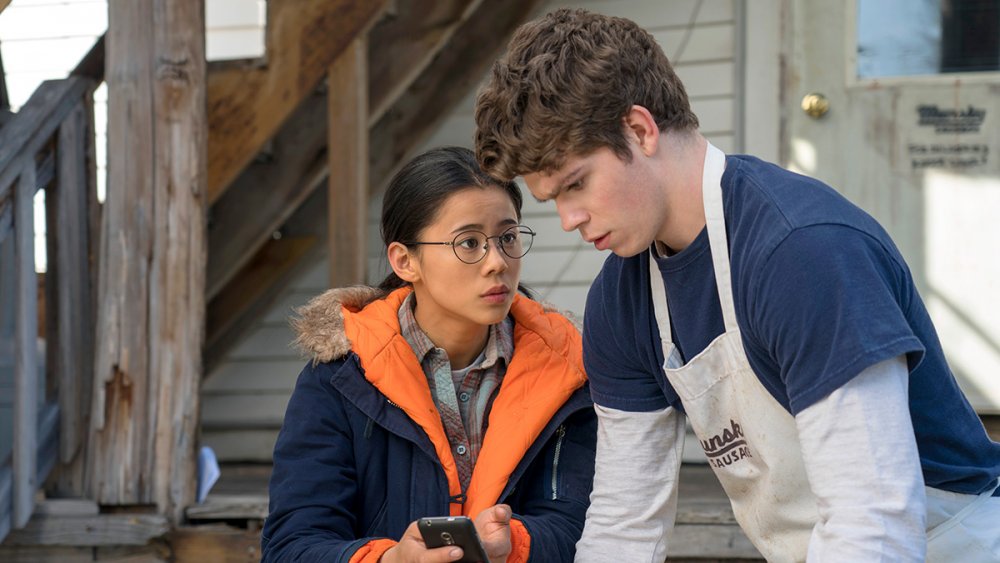 If the name "Cyrano de Bergerac" doesn't ring a bell for you, don't worry — you might not know the 1897 play by Edmond Rostand, but you definitely know the its story. Throughout pop culture, Cyrano's story has been adapted over and over again, telling the tale of a lovelorn writer wooing the object of their affection on behalf of someone else. The Half of It follows in the footsteps of other Netflix original films like Sierra Burgess is a Loser by using that same framework, but Wu adds an appealing and inclusive twist.
As Ellie helps the clueless but well-intentioned Paul romance Aster, she grapples with her own secret: she's also in love with Aster. By placing a young, queer Chinese American girl at the center of a familiar story, Wu leaves her own mark on the coming of age genre and breathes new life into a staple of classic literature.
Throughout the film, Ellie writes letter after letter to Aster pretending that these lovelorn missives are from Paul, even as Paul completely ruins several dates with Aster. Eventually, Ellie's secret is revealed, and Aster realizes that she, not Paul, is writing these beautiful letters, which causes a crisis for Aster as she contends with her newfound feelings in a conservative family.
Paul and Aster also find themselves and evolve during The Half of It, but the real focus is on Ellie's journey as she finds her identity and struggles with family problems, all while preparing to face the challenges of college. As the film ends, she begins a new life, but can rest easy knowing that she was true to herself and helped both Aster and Paul make discoveries about themselves as well.
Leah Lewis has a bright future ahead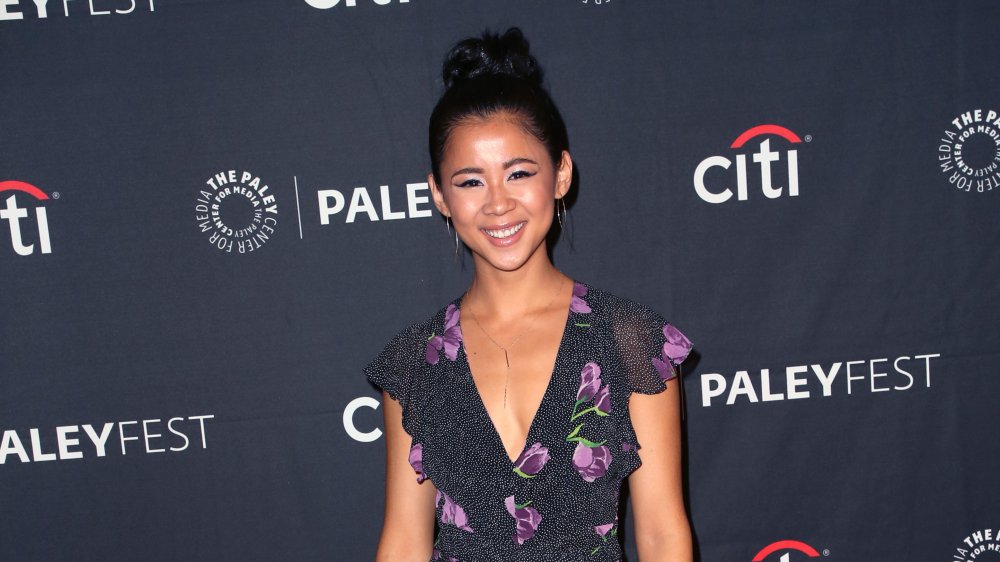 David Livingston/Getty Images
As the main character, Ellie needed to immediately endear herself to the audience, and luckily, young actress Leah Lewis was more than up to the task.
Adopted from China and raised in Florida, the 23-year-old Lewis already has an impressive resume. The young actress booked her first role in 2006 alongside Julia Louis-Dreyfus on The New Adventures of Old Christine, and though Lewis only appeared in a single episode, this served as an excellent starting point. Throughout the years, Lewis has appeared in other television projects like Gamer's Guide to Pretty Much Everything, The Good Doctor, the 2018 reboot of Charmed, Station 19, and The Gifted. She also once appeared on The Voice in 2013, during a round of blind auditions. Since 2019, she has starred on the CW's Nancy Drew as Georgia "George" Fan, Nancy's high school nemesis turned boss.
Though The Half of It is Lewis' first big feature film, there's no question that the future is bright for this young star, and this is the perfect breakthrough for such a talented young performer. You can see Lewis going forward in the upcoming crime comedy How to Deter a Robber, and you can stream The Half of It on Netflix now.