What Are The Five New Marvel Movies Disney Just Announced?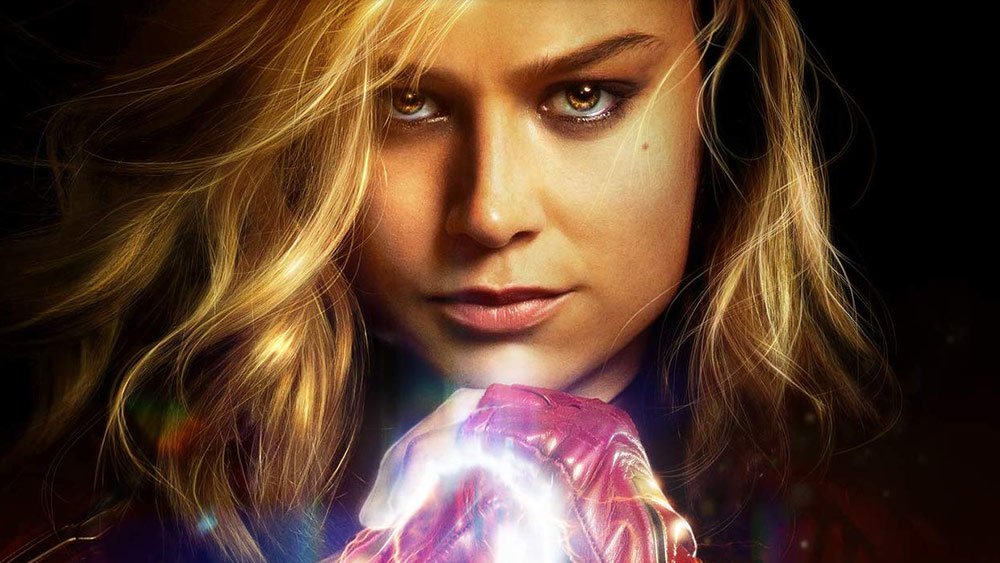 Hollywood Records/Marvel Studios
The House of Heroes is about to get a whole lot bigger.
In the aftermath of the November 12 launch of its brand-new streaming service Disney+, the Walt Disney Company has kept momentum going by announcing future plans for its various film branches — including its behemoth subsidiary Marvel Studios. The company confirmed on Friday, November 15 release dates for five yet-untitled Marvel movies scheduled to open between October 2022 and November 2023. 
The Hollywood Reporter had the complete list of release dates: October 7, 2022; February 17, 2023; May 5, 2023; July 28, 2023, and November 3, 2023. 
This plan pins Marvel as rolling out four films in 2022: two untitled Marvel projects slated for February 18, 2022 and July 29, 2022; Black Panther 2, which is coming on May 6, 2022; and the newly announced mystery movie scheduled for an October 7, 2022 debut. It sets the studio up to release four movies in 2023 as well. 
That outline matches up with what Walt Disney Studios chief creative officer and co-chairman Alan Horn previously said about content plans for Marvel Studios. Horn noted in an October 2019 interview with THR that Marvel Studios chief content officer Kevin Feige would be making three or four Marvel movies per year.
Four years after the inception of the Marvel Cinematic Universe with 2008's Iron Man, and after seeing how well director Joss Whedon's The Avengers performed both critically and commercially, Disney increased production of Marvel movies to two per year. (There were two MCU movies released in 2011, those being Thor and Captain America: The First Avenger, but the roll-out schedule became consistent post-2012.) By 2017, the Mouse House had put Marvel on a three-movies-per-year schedule. That year saw the launches of Guardians of the Galaxy Vol. 2 in May, Spider-Man: Homecoming in July, and Thor: Ragnarok in November. In 2018, Marvel released Black Panther (February 16), Avengers: Infinity War (April 27), and Ant-Man and the Wasp (July 6). This year saw the debuts of Captain Marvel in March, Avengers: Endgame in April, and Spider-Man: Far From Home in July. 
What's interesting about Marvel's new plans is that the studio has seemingly learned from its past decisions, playing even smarter this time around by spreading its upcoming films out across the calendar year. The successes of Black Panther (a February launch), Avengers: Infinity War and Avengers: Endgame (both originally slated for May debuts), Spider-Man: Homecoming (a July release), and Thor: Ragnarok (a November roll-out) may have influenced the studio to stick with release dates around those times moving forward. It may also be seasonally motivated — scheduling movies for February, May, July, and October/November ensures that Marvel has one big theatrical event in winter, spring, summer, and fall — or a decision made to avoid over-saturating the market with Marvel content and potentially causing "superhero fatigue."
With all that said, a mystery still lingers: What Marvel movies are going to fill these newly announced release dates, plus the ones previously confirmed for 2022?
Fans could see Blade, Deadpool, the Guardians of the Galaxy, and more in 2022 and 2023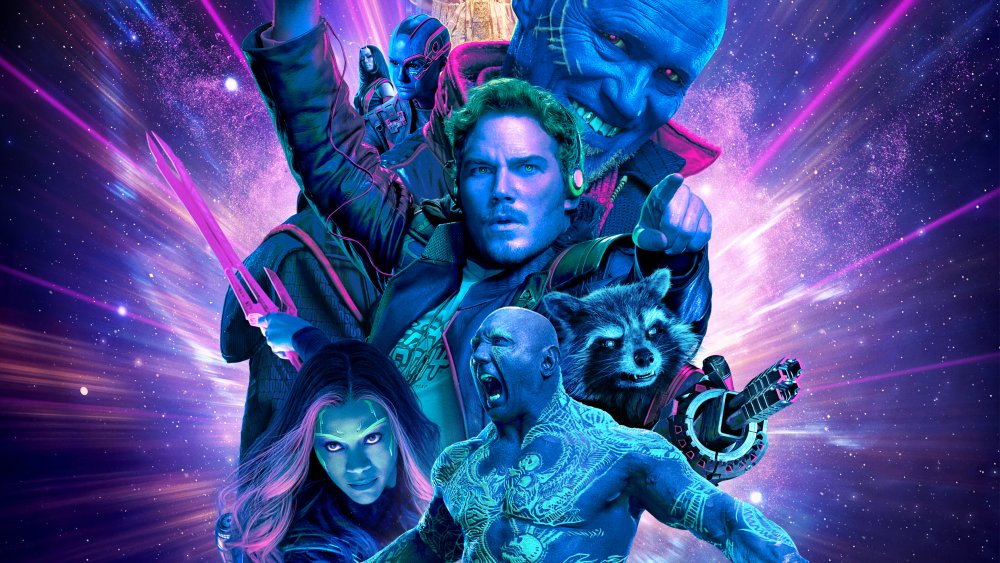 Marvel Studios
Being the surreptitious studio it is (remember when Marvel kept that huge Phase 4 reveal under wraps for months, and how the company made a ton of secret alternate movie endings?), Marvel likely won't reveal what's coming in 2022 and 2023 for quite a while. However, that doesn't mean there isn't enough information out there to do a bit of speculating. 
The only Marvel film confirmed to arrive in 2022 is Black Panther 2, which will open on May 6 of that year. That leaves three other movies to slot into the February 18, July 29, and October 7 windows. During Marvel's buzzy panel at this year's San Diego Comic-Con, Kevin Feige sneakily confirmed that Captain Marvel 2, Guardians of the Galaxy Vol. 3, and another Fantastic Four film were underway and would be arriving at some point in the future. Those flicks may be a part of Phase 4, but they weren't included on the 2020 and 2021 Marvel movie slate — which accounts for Black Widow (May 2020), The Eternals (November 2020), Shang-Chi and the Legend of the Ten Rings (February 2021), Doctor Strange in the Multiverse of Madness (May 2021), Spider-Man 3 (July 2021), and Thor: Love and Thunder (November 5, 2021). 
Now, it's entirely possible that the Captain Marvel sequel, James Gunn's third Guardians of the Galaxy movie, and a Fantastic Four reboot are the three additional films lined up for release in 2022 alongside Black Panther 2. The first two projects are in development as of this writing, and with Disney's acquisition of Fox in March 2019, the studio will undoubtedly want to fold its newly bought characters (like the Fantastic Four) into the fabric of the MCU.
On the other hand, it's also plausible that Peyton Reed's Ant-Man 3 or the Mahershala Ali-led Blade reboot could be the fourth movie Marvel has slated for 2022. Like Captain Marvel 2 and Guardians of the Galaxy Vol. 3, Ant-Man 3 and the new Blade movie are officially in the works — while nothing official regarding a Fantastic Four flick has been announced just yet. 
This brings us to another potential scenario: beginning in 2023, Marvel might introduce into the MCU heroes and villains previously owned by Fox. The most likely candidates for such introductions are the Fantastic Four (which Feige has already said will be part of Marvel's movie world), the X-Men (whose franchise Feige is now in charge of) and Deadpool (whose movie trilogy has yet to be finished). Ryan Reynolds, the man who plays the Merc with a Mouth on the big screen, recently met with Marvel — and though the specifics of his meeting are unknown, many fans are convinced that the conversation revolved around Deadpool 3. 
Additionally, Captain Marvel will probably need a third flick after her sequel, as will Black Panther and Doctor Strange. Heck, Blade may even require a second and third follow-up flick depending on how well the reboot is received. These are all possible projects Marvel is cooking up and planning to get out into cinemas in 2023. 
At the end of the day, though, no one can say with complete certainty what new MCU installments (save for Black Panther 2) are coming throughout 2022 and 2023. Marvel is clearly hoping to continue dominating the box office and remaining at the epicenter of pop culture consciousness, and these five new mystery movies are just another boon in a long list for the studio.