Marvel Confirms Black Panther 2, Captain Marvel 2, Fantastic Four, Guardians Vol. 3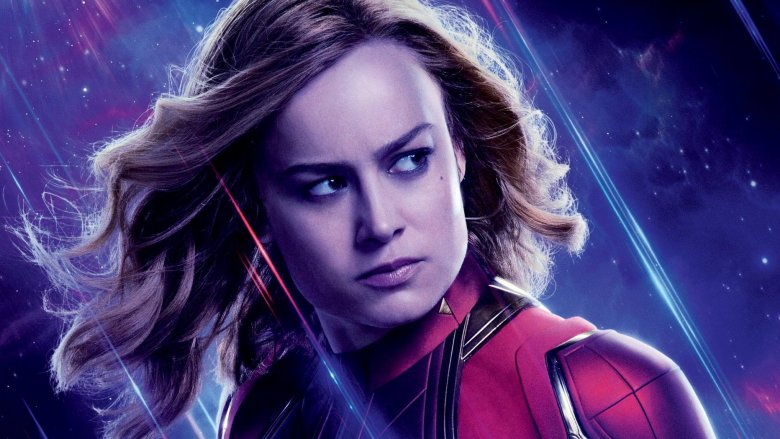 Marvel Studios
Following confirmations of Thor: Love and Thunder, the Doctor Strange sequel Doctor Strange in the Multiverse of Madness, director Destin Daniel Cretton's Shang-Chi and the Legend of the Ten Rings, the Black Widow solo movie, and a handful of Disney+ superhero series filling out Marvel's 2020 and 2021 content schedule, the studio nonchalantly confirmed a few more projects that are cooking up behind closed doors. 
These include Black Panther 2, Captain Marvel 2, Guardians of the Galaxy Vol. 3, and another Fantastic Four movie.
Marvel Studios president Kevin Feige snuck in the news at the very last bit of the company's panel, stating that he and the rest of the Marvel team on stage "didn't have time" to discuss projects like the Black Panther and Captain Marvel sequels (via Collider). Per Entertainment Weekly's coverage of the presentation happenings, Feige quickly (but officially) announced that those follow-up flicks are indeed in the works, as is the third Guardians of the Galaxy movie directed by James Gunn. Both outlets affirmed that Feige mentioned the Fantastic Four and the X-Men as projects to look forward to. (Collider pins Feige as casually confirming a Fantastic Four reboot, as well as a movie about "the mutants," as being in development.)
These films haven't been formally announced — Marvel Studios would undoubtedly go all out in breaking that kind of news, just as it did with its projects coming in 2020 and 2021 — but they are in the pipeline, according to Feige, who knows best. Additionally, they may or may not be a part of Phase 4 of the Marvel Cinematic Universe, which now has a few movies sketched out. It's looking like Phase 5 is more likely for that reason, but hey, maybe Marvel wants to ramp up its output and make Phase 4 the biggest MCU era yet. 
It doesn't come as a surprise that Marvel is working on Black Panther 2 (it was confirmed a while ago), Captain Marvel 2 (the first film's box office success guaranteed it a follow-up), or Guardians of the Galaxy Vol. 3 (fans have been following the development of the three-quel for years). What is interesting is word of a new Fantastic Four movie, plus an X-Men film of some kind. Sure, Marvelites predicted that the studio would eventually make these projects after Disney acquired the screen rights to the Fantastic Four team and the X-Men mutants through its merger with 20th Century Fox, but even Feige himself said in the past that Marvel wouldn't touch the properties for a few years. That may still be the case, with Marvel only beginning the discussion phase on both films as of July 2019, but it's still worth getting at least a tiny bit excited about. 
In the wake of Marvel's blowout Comic-Con panel this year, the studio is probably going to let fans catch their breath before making any more announcements — including about Black Panther 2, Captain Marvel 2, Guardians of the Galaxy Vol. 3, Fantastic Four, and the X-Men. Rest easy knowing that when Marvel does decide to drop more news, we'll pick it up and deliver it straight to you.