Will Thor: Love And Thunder Feature That Powerful Jane Foster Storyline?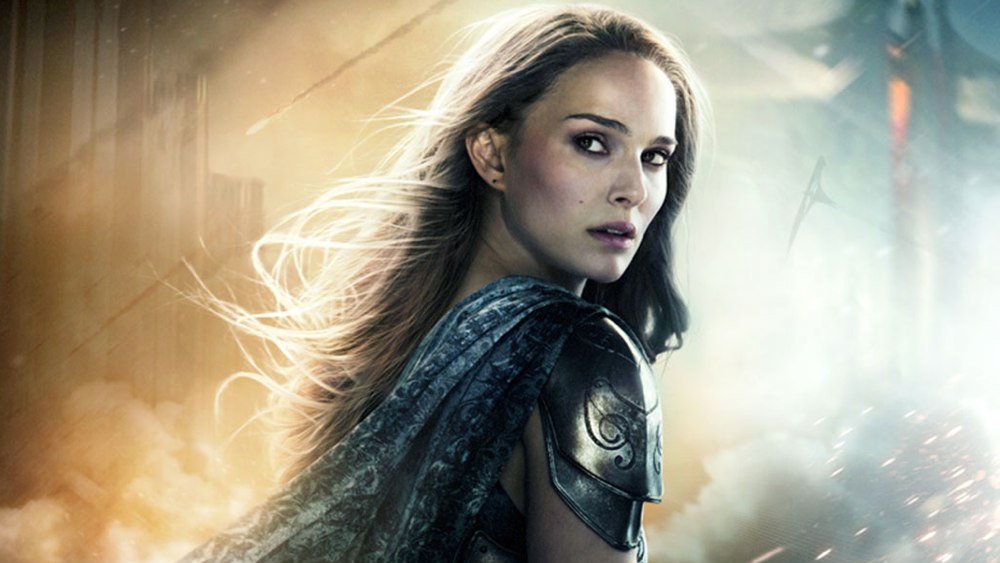 Though Thor: Ragnarok often left moviegoers doubled over in laughter, Marvel fans might need to take a hanky to the upcoming chapter of the Thor saga. According to writer/director Taika Waititi, there's a chance that the new film could address a major aspect of Jane Foster's character arc from the comics: her battle with breast cancer. (via Variety)
To recap, MCU fans were mostly left dazed after Marvel head honcho Kevin Feige unveiled the staggering slate of upcoming releases the franchise machine has plotted for Phase 4 and beyond during his Hall H panel at San Diego Comic-Con 2019. Those fans were positively thunderstruck (pun intended) with the shocking news that a fourth Thor film, the brilliantly titled Thor: Love and Thunder, was on the way. 
Of course, part of the shock (sorry, we can't help it) was due to the fact that the fourth Thor film would mark the first time a solo Marvel franchise would go beyond a trilogy, but also because it was announced that Love and Thunder would feature the return of Natalie Portman's Foster.
As a reminder, that character (a brilliant physicist and Thor's primary love interest in 2011's Thor and 2013's Thor: The Dark World) was conspicuously absent from Taika Waititi's pitch-perfect trilogy capper Thor: Ragnarok, and it was widely believed that Portman was done with the character (in part due to the fact that she, you know, said that she was). 
Still, Jane's impact on Thor in Ragnarok and beyond was palpable, and the character made a surprise "appearance" in Avengers: Endgame (although one that didn't require Portman to film any new scenes). In the wake of her sort of-return to the franchise, Portman responded to questions about the cameo with nothing but positive vibes in regard to the MCU, even implying she'd be open to returning to Marvel for a future project.
It now seems likely that she was already talking to Marvel at the time she made those statements, as her return to the Thor series was announced shortly thereafter. When that announcement came, it was accompanied by the news that Love and Thunder would not just find Jane Foster back in Thor's orbit, but would indeed see her wield Mjolnir and become the Mighty Thor. 
This is hardly news to fans of the Thor comics, of course, as Jane officially became the Goddess of Thunder in the pages of those books. But it's the other part of Jane's story that might lead Marvel fans to have that hanky on hand for Thor: Love and Thunder, if Waititi and company choose to include the storyline at all: Jane's battle with breast cancer, and its connection to her ascension to Goddess of Thunder status. 
What's in store for Thor: Love and Thunder?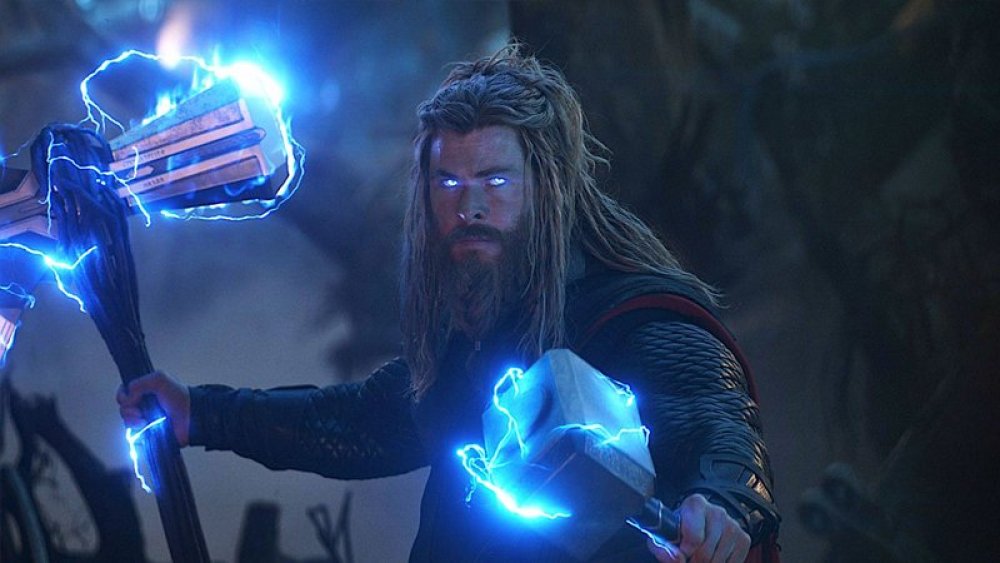 To be clear, there simply is not yet an answer as to whether or not Thor 4 is going to tackle that heaviest of storylines. While Waititi has recently let slip that he has in fact finished the script, he's keeping the details of his plot close to the vest, and he's also known to play fast and loose with his narratives deep into production. What we do know thanks to Variety's report, though, is that both Waititi and Portman are more than open to including Jane's cancer battle in the film.
Portman in particular seems intrigued by the prospect, saying, "It's just very rare that these kinds of big entertainment films look at more serious, real-life issues. I really don't know anything about it... but I've heard the same rumors as you have, and it's exciting to think about."
Waititi agreed saying, "I think that's a really powerful part of the books. I think it's really cool that she's fighting this thing and there's two battles going on. Personally I really love that storyline. But whether it ends up in the film is yet to be seen."
Whatever the case, it seems almost impossible to give Jane's Thor narrative the due it deserves without that cancer subplot, because in reality it isn't really a subplot at all. In the comics, Jane's cancer battle is tied directly to her actions as Goddess of Thunder, with her chemo essentially being undone with each transformation into the hammer-wielding badass — so the idea of telling that particular story without the same sort of life and death consequences just seems kind of silly, especially when you have an actress of Portman's caliber to carry the emotional weight of the tale.  
Clearly, it's a mighty big question mark hanging over Thor 4's narrative, and it sounds like the inclusion of that cancer storyline may be a simple question of whether or not Feige and the Marvel brass are comfortable with such a heavy topic figuring into an MCU film. It's worth noting that Waititi's Thor: Ragnarok was such a success in part because it never took itself too seriously. The writer/director's biting sense of humor served the narrative in such a genuine way that Waititi might be a touch leery of getting too heavy in Thor 4.
That being said, if there's one human being on the planet who can tackle the heaviness of Jane's cancer battle with equal parts humor and heart, it's Waititi. And if there's one thing we've learned about Chris Hemsworth in the wake of his often heartbreaking appearance in Endgame, it's that he's more than capable of carrying the humor and bringing the drama when he's in full Thor mode. 
When last we saw the God of Thunder, he was still on the chubby side, and clearly recovering from the numerous scars (physical and emotional) inflicted via the Avengers' brutal, two-film showdown with Thanos, as he set off into the unknown with the Guardians of The Galaxy.
Wherever Thor is (emotionally or otherwise) when Thor: Love and Thunder arrives, it's likely that all of those wounds may not have healed. Some of them may well be what lead the mightiest Avenger to suddenly become unworthy of wielding Mjolnir, a twist which ultimately paves the way for Jane's Mighty Thor.
At any rate, we'll just have to wait and see what Feige and Waititi have in store for Thor and Jane moving forward. No matter what, with so much talent on board, there's little doubt that Thor: Love and Thunder will deliver an exciting new chapter in both Thor and Marvel lore when it hits theaters. Heads up — it'll do that on November 5, 2021, so you might want to clear your calendar and get ready to feel the love, and of course, the thunder.