Rumor Report: Will Ant-Man 3 Drop An MCU Bombshell?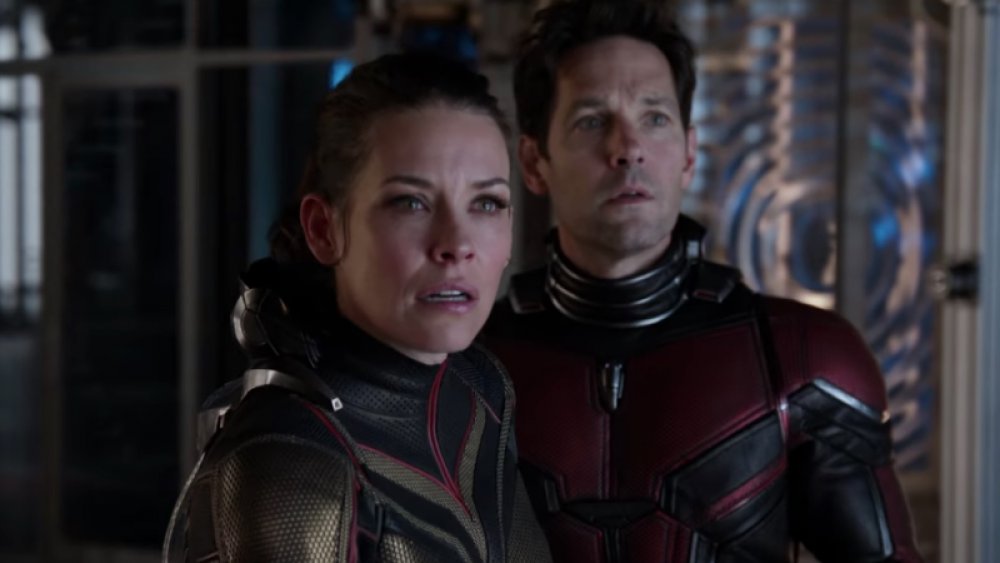 And Marvel Studios said unto the world, "Let the great rumor mill spin."
Yes, that ever-spinning mill has indeed been working overtime of late, most recently churning out the unconfirmed report that a new film featuring a certain quantum realm dweller and his crew may be in the works. We refer, of course, to the pint-sized (or, if the mood strikes him, Giant-sized) Avenger Scott Lang, AKA Ant-Man (Paul Rudd). Now, a new rumor has surfaced — one which suggests that the flick, if it happens, might herald the debut of the MCU's Young Avengers.
Most Marvel fans are already well aware that Ant-Man's MCU status has been a bit up in the air — not because Lang and his paramour-slash-partner the Wasp (Evangeline Lilly) didn't make it through the showdown with Thanos featured in Avengers: Endgame, but because a new Ant-Man film was conspicuously left out of Marvel's mammoth Hall H panel at SDCC 2019. 
With Ant-Man's absence on the Phase 4 timeline, many fans were left wondering what would become of the quippiest of Avengers. To date, Marvel has yet to confirm the fate of the Ant-Man franchise, spawning rumors that the studio may either be planning to take the Ant-Man and the Wasp team to the small-screen via the Disney+ streaming platform, or that it might not be planning to move forward with a new Ant-Man tale at all, and that Scott Lang's quantum realm-jumping days in the MCU may actually be over. 
Those fears appeared to be put to rest when rumor guru and self-proclaimed Marvel Studios insider Charles Murphy recently ran with a story (picked up by the rumor-loving bunch at We Got This Covered) that Ant-Man 3 is now in the works at Marvel, and that the film may be slotting into Phase 5 of the MCU with a July 29, 2022 release date. Furthermore, Murphy reported that Rudd and Lilly would be reprising their roles as the insect-themed, crime-fighting duo, with Michael Douglas and Michelle Pfeiffer presumably returning as Dr. Hank Pym and O.G. Wasp Janet Van Dyne, respectively.
Now would be a good time to reiterate that Marvel has not yet confirmed that Ant-Man 3 is a go for the MCU's Phase 5 or beyond — or that the film is even a possibility — so make of the above rumor what you will. Mr. Murphy has produced accurate info on occasion, but you know what they say about broken clocks. 
He did, however, go on to offer another whopper in regards to the possible narrative arc of Ant-Man 3, and it involves Scott Lang's now teen-aged daughter Cassie (portrayed by Emma Fuhrmann in Avengers: Endgame). As first reported by WGTC, the latest bit of MCU conjecture involves Cassie Lang following in the footsteps of her incredible shrinking daddy, and donning her own shrinking suit to fight crime — an arc that would then open the door for Marvel's Young Avengers to make their first appearance in the MCU. Boom!
Marvel may be de-aging in a different way in Phase 5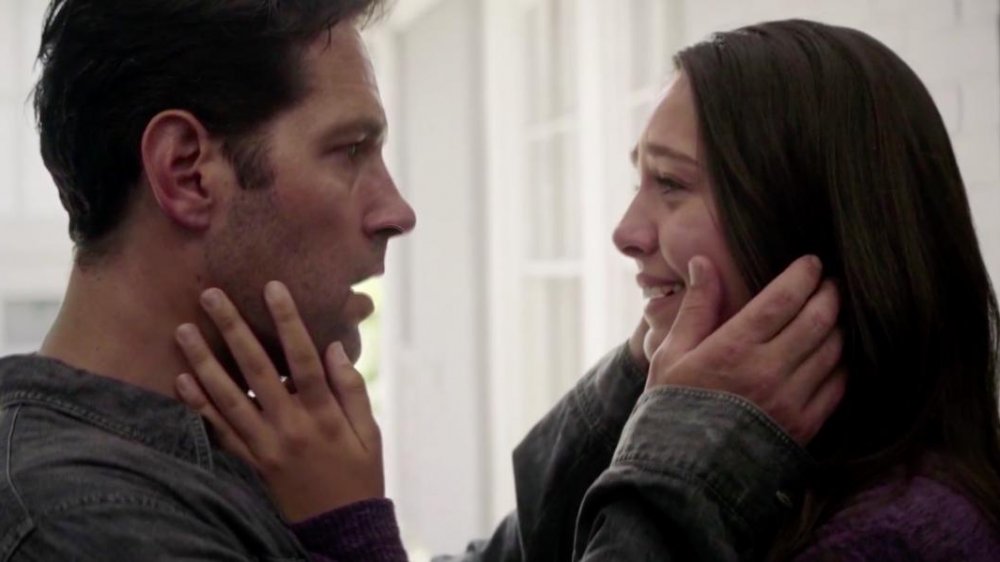 Needless to say, any storyline involving a Young Avengers team would be a legit bombshell for the ever-expanding MCU, and it would not be all that surprising to see Mighty Marvel do a little de-aging (and not the digital kind) among the ranks of the Avengers. If we're being completely honest, after a decade-plus of Iron Man, Captain America, Thor, Black Widow, and Hulk essentially leading the charge, a little new blood would be welcome — and with several of those characters' storylines either completed or very up in the air after Endgame, it's clear that a few fresh faces will be needed to take the heroic reins for future Avengers movies. 
Marvel has also taught us over the years that they have a pretty decent gauge of when to cede the spotlight to fresh faces, bringing the Guardians of the Galaxy, Ant-Man, Doctor Strange, Black Panther, and teen-aged Spider-Man into the fray at just the right moments throughout the MCU's first three phases. While the new guys will certainly be at the forefront of any new team-up movie, they're also set to be joined by a few new Phase 4 additions, such as Shang-Chi and the Eternals. 
But with a new era of MCU madness set to be rung in, the timing seems more than right for Marvel to skew young and bring the Young Avengers into the fray. It could even be that the five-year time jump between Avengers: Infinity War and Endgame was part of the plan to help usher in a new wave of youthful heroes.
Other than Cassie Lang (and Harley Keener, the kid from Iron Man 3 who turned up at Tony Stark's funeral in Endgame, and who has been speculated to be on the path to becoming the MCU's version of Iron Lad), there are a few other canonical team members who have been teased, officially or otherwise. We know that Kate Bishop will indeed play a key role in the upcoming Disney+ series Hawkeye (with Hailee Steinfeld circling the project). It's also been rumored that Wiccan could play a part in the Scarlet Witch series Wandavision, and that Hulkling might potentially be turning up in Captain Marvel 2.   
But of course, until we get any kind of official announcements, it's all just conjecture. At this point, we're going to have to go ahead and call the Ant-Man 3/Young Avengers rumor highly questionable, if only for the fact that we don't even have confirmation on Lang's third solo outing yet — but Ant-Man 3 is a film that the bulk of MCU fandom clearly wants to happen, if only to tie a satisfactory bow around Scott Lang's character arc. If it does, and if it also happens to spawn one the biggest narrative shifts in the MCU — which a Young Avengers team-up would certainly be — then so much the better. 
Stay tuned for more details as the Ant-Man 3 saga continues to unfold.