Small Details You Missed About Marvel's Huge Phase 4 Announcements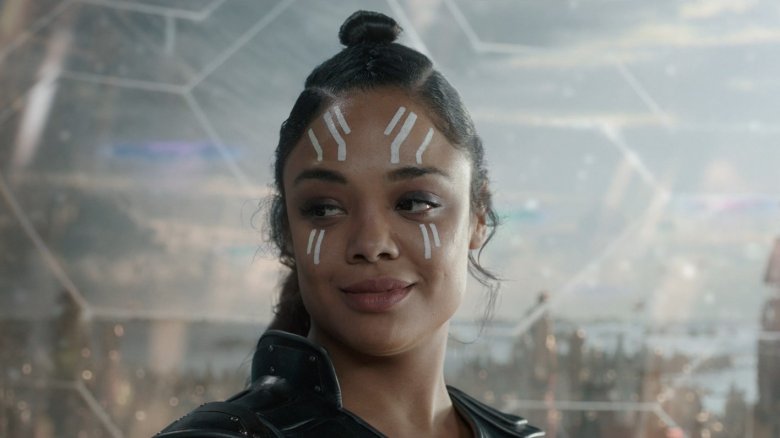 After months of theories and debates about what Marvel's Phase 4 MCU schedule would look like following Avengers: Endgame and Spider-Man: Far From Home, the Hall H panel at San Diego Comic-Con saw Kevin Feige drop some big news. We now know that in addition to 2020's previously announced Black Widow and Eternals movies, 2021 will be jam-packed with films. Shang-Chi and the Legend of the Ten Rings will hit in February 2021, a Doctor Strange sequel, Doctor Strange in the Multiverse of Madness, arrives in May of that year, and Taika Waititi will be returning to the cosmic Asgardian weirdness of Thor with Thor: Love and Thunder in November 2021.
In addition to all those cinematic treats, we've also got the rollout of Disney's new streaming service, Disney+, which will see some of the MCU's big-screen heroes anchor streaming shows. The MCU's resident odd couple of Anthony Mackie's Falcon and Sebastian Stan's Winter Soldier will ride again in The Falcon and the Winter Soldier in fall 2020, while WandaVision, starring Elizabeth Olsen as the Scarlet Witch and Paul Bettany as the Vision, arrives in spring 2021. Also on the docket is the return of fan favorite Tom Hiddleston's Loki in Loki in spring 2021, while summer, 2021 will bring What If, an animated look at how events in the MCU might have played out differently. Finally Jeremy Renner will pick up the bow again in Hawkeye in fall 2021. That's the big news, but there's more to dig into than just the schedule. Here are some small details you might have missed in the Phase 4 announcements.
The MCU is about to E-X-P-L-O-D-E in Phase 4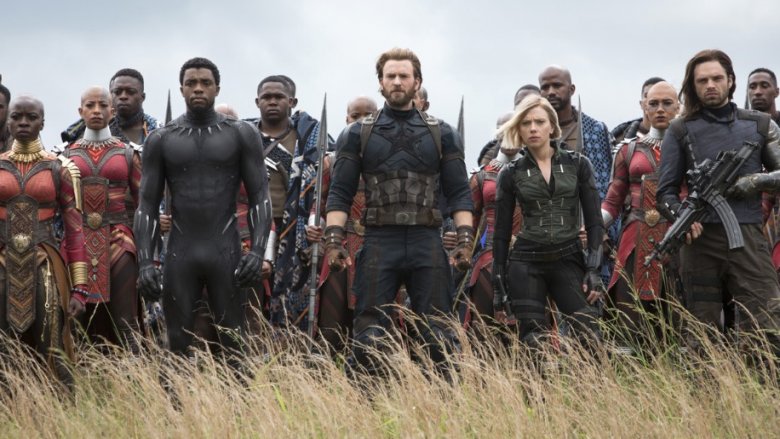 One of the biggest surprises of the event is that Feige's timeline for Phase 4 only encompasses the next two years. While Phase 2 and Phase 3 had plenty of surprises that popped up after the official announcements, it seems like Phase 4 is going to be largely focused on transitioning to the next evolution of the MCU. Marvel's juggling a lot at once, from the recent acquisition of former Fox properties like the X-Men and the Fantastic Four to the launch of the Disney+ streaming service. With all that, it seems like most of Phase 4 is focused around either solo films meant to build out a franchise, like the Doctor Strange sequel and Waititi-directed Thor sequel, or new characters like Shang-Chi or the Eternals. For those fans that find themselves wistful for their favorite superheroes from previous phases, Marvel's clearly hoping that their Disney+ streaming shows like Loki, WandaVision, and The Falcon and the Winter Soldier can fill that void.
Noticeably absent in the lineup are any Avengers-related films or projects, which makes sense. With nearly half of the original Avengers dead or retired, Marvel will want to build up a deeper cinematic roster to draw on before the next Avengers sequel.
Black Widow's Phase 4 solo film will put her up against a real Taskmaster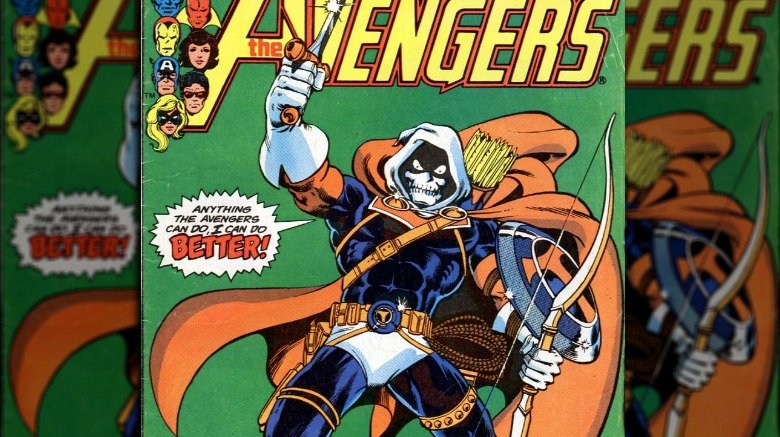 In addition to Marvel's long-term plans, the Hall H panel at San Diego Comic-Con also revealed some juicy tidbits for the previously announced Black Widow movie. The upcoming film will primarily take place immediately following the events of Captain America: Civil War, with Natasha heading to Budapest in order to clear the "red" from her ledger. We also got some long-awaited confirmation that she'll face perennial C-list villain Taskmaster. In the comics, Tony Masters, a.k.a. Taskmaster, has fought just about everyone in the Marvel universe and, with a superpower that lets him copy the physical abilities of anyone he sees, been a fairly successful henchman. Considering that the MCU likes to stretch and adjust characters to better fit the cinematic universe, we're willing to beat that Taskmaster will be a bit more imposing than his generally goofy comic counterpart.
Meanwhile, Florence Pugh, who recently dazzled audiences in Midsommar, appears in some of the test footage shown at the panel as Yelena, a secret agent with a strained relationship to Natasha. Considering the first name and her combat abilities, it's a good bet that Pugh will be playing Yelena Belova, the blonde successor to the Black Widow codename. With Natasha unfortunately vanished into the Soul Stone at the end of Avengers: Endgame, the Black Widow film might be setting up Yelena as a successor to take over Natasha's legacy in the MCU going forward. Finally, David Harbour — well known to Stranger Things fans as police chief Jim Hopper — will appear as Alexei Shostakov, the long-running Marvel Comics character who goes by the alias Red Guardian.
Twice the Thor and back for more in Phase 4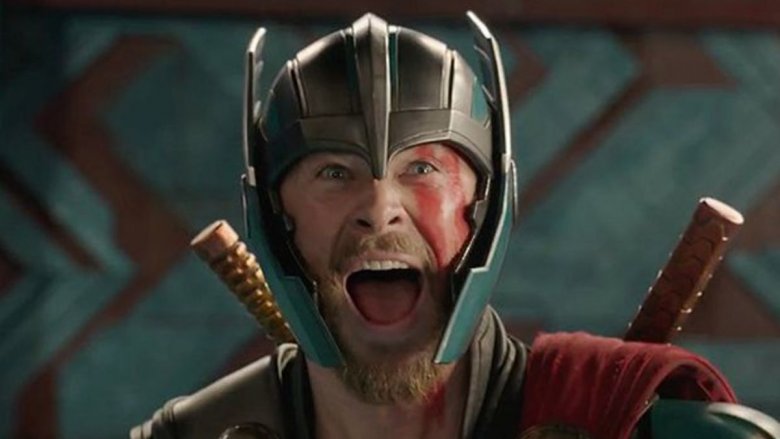 Great news for people who enjoy good comic book movies: Taika Waititi is coming back for a Thor sequel called Thor: Love and Thunder. Even better, Natalie Portman will be making her return to the MCU as a Jane Foster given the powers of Thor. According to Waititi, the film's storyline is largely based on a recent run of Thor comics by artist Russel Dauterman and writer Jason Aaron which saw Jane Foster take up the hammer of Thor when the Odinson proved himself to be unworthy.
Considering that Thor: Ragnarok was a fairly loose adaptation of the "Planet Hulk" storyline from The Incredible Hulk, we can expect plenty of unique flourishes to be added to the comic book storyline by the time we see it on the big screen. Since Waititi's coming back to direct a second sequel, it's intriguing to wonder what adjustments he'll make to Thor's character after the Russo brothers wrote him in Avengers: Infinity War and Avengers: Endgame. Thor ended Ragnarok missing an eye and a hammer, but having gained a confidence in himself and his ability to rule as king of a new Asgard — and he ends Endgame with a new cybernetic eye, a new weapon that works just like Mjolnir, and a desire to step away from the throne in order for Tessa Thompson's Valkyrie to take over as king of Asgard. We can't wait to see where Waititi wants to take Thor's saga next.
Valkyrie is finally confirmed as bisexual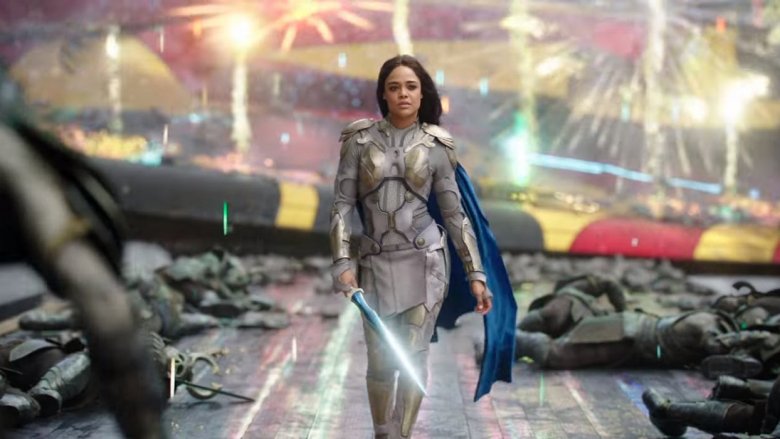 One detail that definitely won't be changing from Avengers: Endgame to Thor: Love and Thunder is Valkyrie's rule as king of Asgard. Tessa Thompson also added in the panel that every king needs a queen, and Valkyrie will be looking for her queen in the upcoming film. The official revelation that Valkyrie would be one of the "prominent LGBT heroes" that Feige promised in the wake of Avengers: Endgame's release feels like it's been a long time coming for many fans. It also probably feels like a relief to Thompson, who hasn't been secretive about the fact that she's been playing Valkyrie as a bi woman. In fact, in the leadup to the release of Thor: Ragnarok, there was a minor controversy when it was revealed that a scene that more firmly established Valkyrie's sexuality was cut from the finished movie. For fans unhappy that any queerness in the MCU has been relegated to subtext and a minor part in Avengers: Endgame, Thor: Love and Thunder should show where Marvel's priorities lie going forward in the franchise. Here's hoping that there's many more where Valkyrie came from.
Doctor Strange in the Multiverse of Madness will be a Phase 4 horror film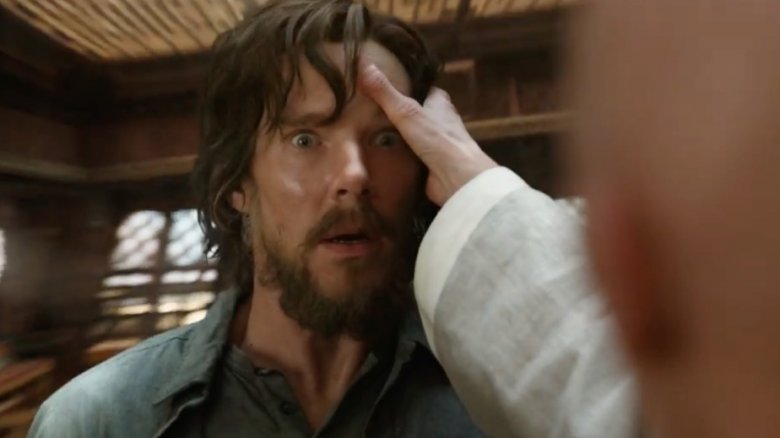 While Doctor Strange debuted to good reviews and decent box office, a common criticism of the film was that it was basically a magic-themed remake of Iron Man. After all, both films feature an arrogant rich man who falls victim to a surprise accident and is forced to rebuild his outlook and his ego using new tools after everything that he thought he knew about himself and his life is stripped down. While the MCU formula certainly qualifies for an "if it ain't broke, don't fix it" approach, the movie's tone might have been a touch disappointing to fans of Scott Derrickson's previous work. As the director of Sinister and The Exorcism of Emily Rose, Derrickson's an adept horror filmmaker, but Doctor Strange didn't take advantage of his unique talents. The sequel, Doctor Strange in the Multiverse of Madness, will be more frightening, with some calling it "The MCU's first horror film."
Also intriguing is the news that Elizabeth Olsen's Scarlet Witch will be co-starring in the film, with the Disney+ streaming show WandaVision serving as a sort of prelude. We're too far out from either release to judge how accurate that will be. Still, if WandaVision really does tie into Doctor Strange 2 in a major way, we could be looking at the future of the MCU going forward: Major big-budget releases two to three times a year with tie-in shows starring many of the same actors on Disney+ in between.
Jeremy Renner will pass the bow on to Kate Bishop in Phase 4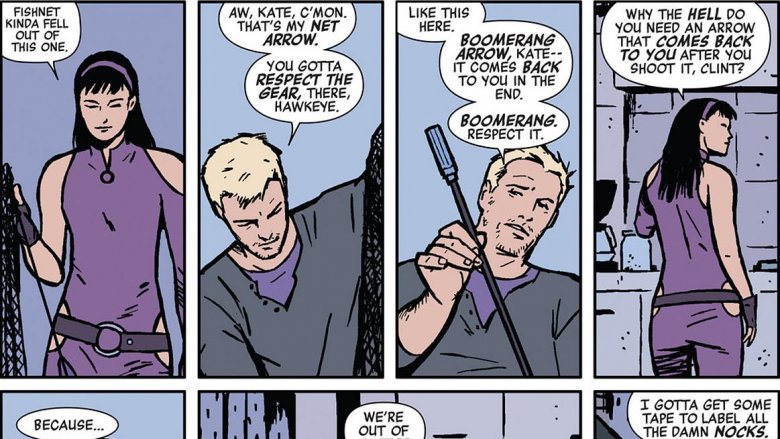 We've known that Jeremy Renner would be picking up the bow and arrow again for a Hawkeye streaming show for a while, but once again, the Hall H panel dropped some tantalizing clues about the tone and plot. Renner confirmed that the series would focus on his passing the mantle of Hawkeye onto Kate Bishop, saying, "I get to teach someone else how to be a superhero without superpowers."
Most likely, the series will adapt artist David Aja and writer Matt Fraction's run on the Hawkeye comic series from 2012. That series featured an extremely down-to-earth (some might even say perpetual screw-up) Clint Barton trying to get his life together while also passing along whatever wisdom he has to the younger Hawkeye, Kate Bishop. The comic is more inspired by The Rockford Files and The Long Goodbye than the globe-trotting action of The Avengers, and if the streaming show's tone is anything like the source material, it could be a nice change of pace in between blockbuster movies. Regardless of how faithful the upcoming show stays to the comic book storyline, the use of a logo so similar to the one designed by David Aja certainly shows that Marvel's aiming for a particular tone. We'll just have to wait and see if they hit the target.
What is the Legend of the Ten Rings?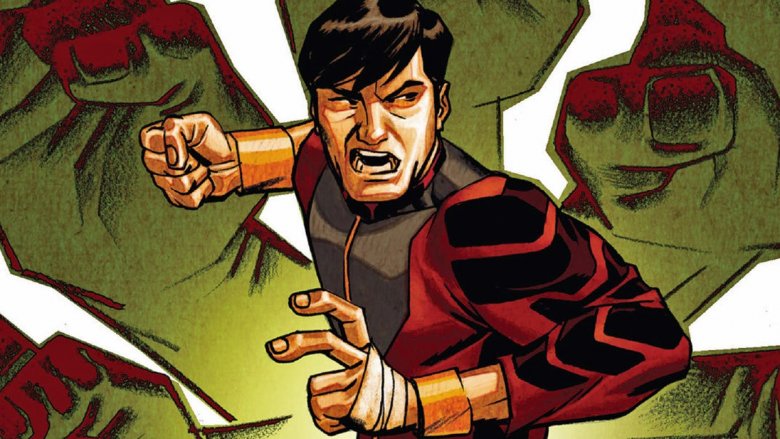 Shang-Chi and the Legend of the Ten Rings is an exciting announcement for a lot of reasons. For one, Simu Liu's example is a great reminder to always shoot your shot. For another, it's a film starring Liu, Awkwafina, and Tony Leung, all phenomenal actors of Asian descent who will add some necessary diversity to upcoming MCU films. Finally, it's an opportunity to complete a story arc introduced all the way in the very first MCU film, Iron Man. When Tony is captured by terrorists in the beginning of the film, the organization responsible is called the Ten Rings. It's a name that should be familiar to longtime Iron Man fans, since that's also the name of supervillain the Mandarin's magic/alien weapons (which are, literally, ten rings). When the Mandarin finally did appear in the MCU, it was actually a fake-out in Iron Man 3, with Ben Kingsley playing Trevor Slattery, an actor that was only pretending to be the supervillainous ringleader.
However, a short film released later, All Hail the King, features Trevor getting kidnapped by the actual Ten Rings, an organization loyal to the real Mandarin. In the comics, Shang-Chi's father is the villainous Fu Manchu, a character that is decidedly not owned by Marvel. Since so much of Shang-Chi's origin story is wrapped up in his rebellion against an evil father, it's likely that the upcoming film will make Shang-Chi's father the real Mandarin. We know Leung is playing the Mandarin — now the real question is whether Ben Kingsley will make an appearance.
What If the MCU went even weirder?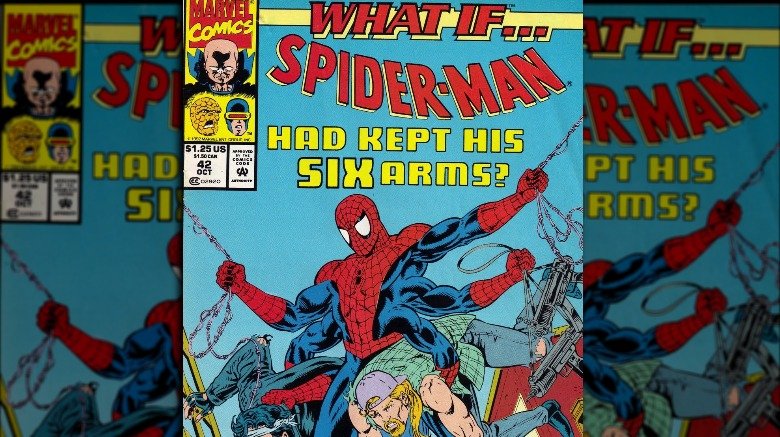 If you're a fan of the weirder corners of the Marvel Universe, then the MCU has got you covered with What If, an animated series that will explore how pivotal moments in the MCU could have gone differently. The What If comic book series is delightfully bonkers, featuring concepts like "What If the Punisher hadn't lost his family?" (he eventually loses them to a house fire anyway) or "What If Spider-Man's Uncle Ben had lived?" (Aunt May dies instead). At its core, the series was about twisting the shapes of recognizable stories and characters and seeing what defines superheroes and supervillains outside of their most well-known roles. If the animated series lives up a small portion of the comic's weirdness, viewers are in for a treat.
Plus, with Into the Spider-Verse dazzling audiences and Oscar voters, there's never been a better time for an MCU animated show to go bigger, looser, and weirder in how it looks. The show has an opportunity to reinvent the visual language of the MCU, as well as paying homage to all those lost first drafts and changed plans as the MCU evolved into what it's become today.
It's open season on all suckheads and Netflix actors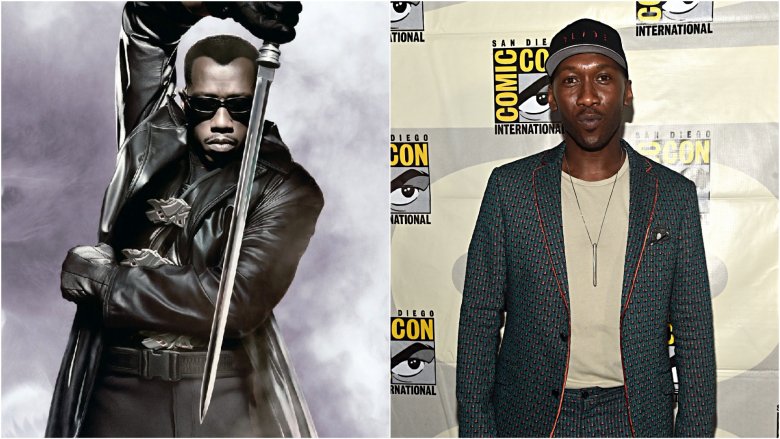 Alberto E. Rodriguez/Getty Images
While it's officially part of Phase 5 instead of Phase 4, Kevin Feige did reveal one jaw-dropping announcement: a new take on Blade, with Academy Award-winning actor Mahershala Ali set to star. Wesley Snipes blew audiences away in 1998 when he portrayed the half-vampire vampire hunter, and it's no exaggeration to say that the MCU wouldn't exist as it does now without his early contributions. Still, while many fans would be as pleased as a vampire in a blood rave to see Snipes suit up again for a sequel, Ali might be the only successor worthy enough to fill the older actor's shoes.
Beyond our excitement for a new Blade movie, however, the casting also shows that Marvel's not afraid to reuse talented actors from the Netflix television shows. Alfre Woodard briefly appeared in Captain America: Civil War while also appearing as Black Mariah in Luke Cage, but the former role was barely a cameo. Ali, meanwhile, stole the show as Cottonmouth in Luke Cage, but his presence in Blade shows that the talented actors who filled out the Netflix Marvel Universe aren't closed off from future roles. Most importantly, will Donal Logue and Stephen Dorff make a cameo in the upcoming film? Perhaps as vampire gods?
What else is coming in Marvel's Phase 4?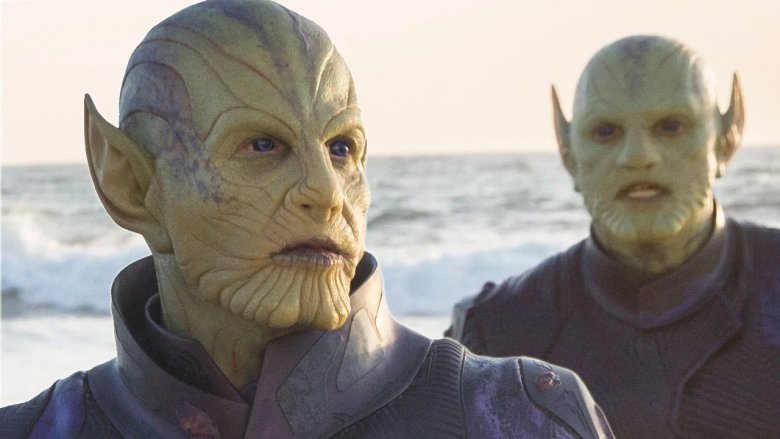 What Kevin Feige officially announced is almost as important as what he didn't announce: Captain Marvel 2, Guardians of the Galaxy Vol. 3, and Black Panther 2 have all been more or less confirmed, but weren't part of the Phase 4 lineup. This likely has more to do with Marvel trying to focus on either their upcoming streaming platform or some of the new characters that will be appearing in upcoming films. The aforementioned sequels are almost guaranteed to arrive in Phase 5, if not earlier; although Feige has insisted that the announced slate makes up all of Phase 4, there were plenty of surprises and adjustments to past MCU Phase announcements. Another Spider-Man is almost a certainty, and as Feige also noted, Marvel still has "mutants" (a.k.a. the X-Men) and Fantastic Four-related characters coming in from the recent Fox acquisition. What's arguably most notable about the Phase 4 announcements is the lack of any Avengers-related titles.
Spider-Man: Far from Home featured a post-credits sequence with Nick Fury on a Skrull vessel, and hints of a brewing conflict between the Skrulls and the Kree. The "Kree-Skrull War" is a major event in Marvel comic history, and it's almost guaranteed that a future Avengers film will focus around that — possibly including an appearance from the world-eating Galactus, now that Marvel owns him again. In fact, considering Marvel's obsession with secrecy and spoiler culture, we wouldn't be surprised if an Avengers film actually was planned, but simply not mentioned at this time.