The Suicide Squad: Full Cast Of James Gunn's DC Movie Revealed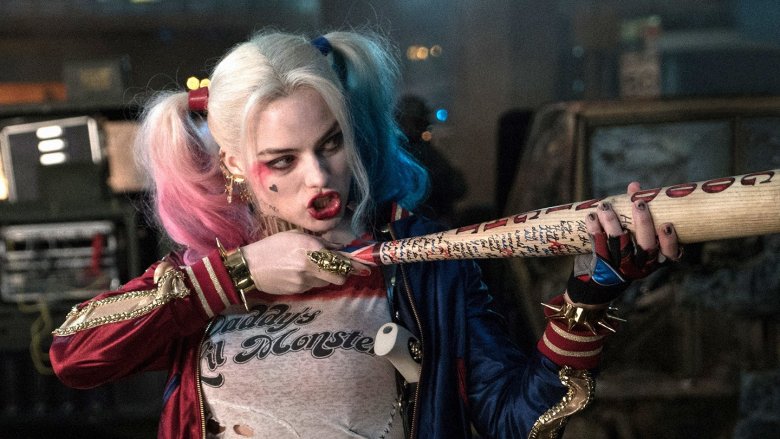 Warner Brothers/DC
The Suicide Squad has assembled.
Writer/director James Gunn has revealed the full cast of his soft reboot of Suicide Squad, the DC property that was adapted for the screen in 2016, via a post to his Facebook page. It is, in a word, voluminous. In another word: awesome.
A goodly number of the names dropped in Gunn's post had already been announced, including returning cast members Jai Courtney as Captain Boomerang and Viola Davis as Amanda Waller, and new additions David Dastmalchian (Ant-Man and the Wasp) as Polka-Dot Man, Daniela Melchior as Ratcatcher, and Michael Rooker (Guardians of the Galaxy) as King Shark. Also previously announced were Nathan Fillion (Firefly), Flula Borg (The Good Place), John Cena (Bumblebee), Taika Waititi (Thor: Ragnarok), Peter Capaldi (Doctor Who), Storm Reid (A Wrinkle in Time), Steve Agee, and Idris Elba (Fast and Furious Presents: Hobbs & Shaw) in undisclosed roles.
The big takeaway from Gunn's post: after months upon months of rumors flying this way and that as to whether Margot Robbie would reprise the role of Harley Quinn from the first film, we can finally, definitively say that she will. It's been known for some time that Robbie will return to the role in next year's Birds of Prey (and the Fantabulous Emancipation of One Harley Quinn), but up until today, whether or not she'd be involved in The Suicide Squad was an open question.
Another welcome confirmation: Joel Kinnaman (The Killing, Robocop) is back on board as former spec ops specialist and team leader Rick Flag, a return which had previously been rumored and implied, but not confirmed. Joining the cast this time around are Alice Braga (I Am Legend), Joaquín Cosío (Rambo: Last Blood), Mayling Ng (Wonder Woman), Juan Diego Botto, Saturday Night Live alum Pete Davidson, Tinashe Kajese (The Immortal Life of Henrietta Lacks), Julio Ruiz (Preacher), and Jennifer Holland (Brightburn).
Gunn's post was accompanied by the cheeky caption, "Don't get too attached." Because... they're... the Suicide Squad, you see.
We've been following this project with great interest ever since it was announced at around this time last year that Gunn — who famously directed 2014's Guardians of the Galaxy and its 2017 sequel for Marvel Studios — had been hired by Warner Brothers to revamp the followup to the 2016 film. Previously, the flick had been under the stewardship of The Accountant director Gavin O'Connor, who would have helmed the film from his own script as a direct sequel to the 2016 movie. 
O'Connor's story, however, was a little bit too close to what studio Warner Brothers had in mind for Birds of Prey, which ultimately led to his exit. Shortly after the director left the project in October 2018, Gunn — who had become available due to a slight case of being temporarily fired from Guardians of the Galaxy Vol. 3 by Marvel — was brought on board to rework the picture from scratch.
Of course, the filmmaker and Marvel parent company Disney mended fences not long thereafter, and the Mouse House even agreed to let Gunn complete his work on The Suicide Squad before tackling Guardians Vol. 3. It's been full speed ahead on the DC flick ever since, with casting news flying fast and furious — yet still, nobody can quite agree on whether the flick will be a sequel, a reboot, or some weird combination thereof (a "seboot," if you will). 
Obviously, Gunn is a filmmaker who is always full of surprises, so we don't expect him to clarify that point any time soon. But it's pretty sweet that we now have the flick's full cast, and that it's pretty darned impressive.
Of course, we'll be keeping our eyes peeled for any further announcements, rumors, or leaks concerning The Suicide Squad, and we'll keep you up to date. The movie hits the big screen on August 6, 2021.