Thor 4 In The Works With Writer-Director Taika Waititi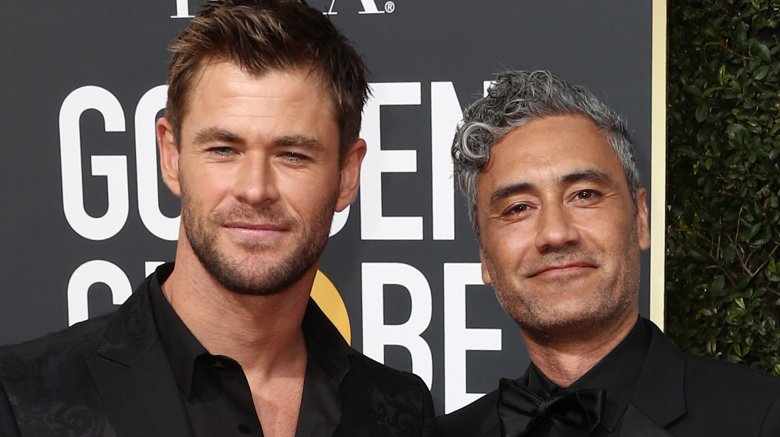 Frederick M. Brown/Getty Images
Strap in, Marvel fans — there's more Thor in store. 
Per The Hollywood Reporter, a fourth Thor film is in the works. 
The good news? Thor: Ragnarok filmmaker Taika Waititi is officially on board to write and direct Thor 4, meaning that he can continue imbuing the film series with his signature humor, eccentric wit, and snappy dialogue. 
The bad news? Waititi singing on for another Thor film means that the live-action adaptation of Akira is now on hold.
A feature film translation of Katsuhiro Otomo's manga of the same name, Akira has been in development for years, finally experiencing an upswing in May 2019 when Waititi boarded as its director and co-writer (alongside Michael Golamco) and studio Warner Bros. scheduled it to debut in theaters on May 21, 2021. Prior to joining Thor 4, Waititi was said to be testing actors in a talent search that stretched the globe, and things seemed to be on the up-and-up for Akira. Unfortunately, the film is on an indefinite hold now that Waititi is focusing on Thor 4, which will "bump up against" Akira's production start date. The two filming start dates are "now too close for comfort," indicating that there's no way Waititi could feasibly work on both projects. 
It's unclear what will happen to Akira while Waititi is writing and directing Thor 4, but sources close to THR have noted that Warner Bros. intends to keep Waititi attached to the project "for the long term." Executives are reportedly hoping that Waititi will re-commit to Akira after he wraps the new Thor movie. 
The announcement of a fourth Thor flick comes just days before Marvel Studios is set to give its hotly anticipated panel at San Diego Comic-Con 2019, where many believe the Phase 4 film slate of the Marvel Cinematic Universe will be unveiled. Marvel itself hasn't commented on the Thor 4 news, but very well could at SDCC, where Thor actor Chris Hemsworth just might be in attendance. 
Speaking of Hemsworth, for Thor 4, he's lined up to reprise his role as the Asgardian god of thunder who underwent a drastic transformation in Avengers: Endgame. Thor's evolution from a cocky, arrogant hero with little regard for those around him to a kind-hearted, empathetic, funny guy who overcomes personal struggles has impressed viewers — but the new physique he sported in Endgame left fans divided. Some loved "fat Thor," while others hated him. He never did shed any weight in Endgame, last appearing in the film with his beer belly and shaggy hair firmly in tact, and Hemsworth has said that he's now "more energized for the possibility" of where Thor's narrative arc could go after the events of Endgame. 
That pic ended with Thor appointing Valkyrie (Tessa Thompson) as the protector of New Asgard, then joining the Guardians of the Galaxy on their mission to locate Gamora (Zoe Saldana). It's believed that Guardians of the Galaxy Vol. 3, which has formerly fired director James Gunn back on board, will focus on the Guardians as they track down their green-skinned teammate, with Thor possibly in the mix as well. What happens in that film could influence the story of Thor 4, given that it makes the most sense chronologically to release Guardians 3 before Thor 4. But since Marvel Studios has kept mum about what's coming in Phase 4, we truly have zero idea what will happen in either film, when they'll be released, or how they'll weave into the larger fabric of the MCU. 
What's interesting about Thor 4 is that it's the first instance in which an original Avenger is continuing their standalone franchise beyond a trilogy. Iron Man actor Robert Downey Jr. and Captain America star Chris Evans each had three solo films in addition to crossover ensembles, and both retired their characters with Avengers: Endgame. (Black Widow actress Scarlett Johansson, Hawkeye star Jeremy Renner, and Hulk actor Mark Ruffalo never received trilogies.) This development begs a rather juicy question: did Chris Hemsworth extend his contract to four solo movies? If so, who's to say that he didn't push it even further and commit to several more Marvel films? It's all very exciting to think about, if we're being honest, as Hemsworth's Thor has become one of the most charismatic and naturally hilarious heroes in the MCU. We wouldn't mind a couple more Thor-featuring flicks, and we doubt anyone at home would either. 
No release date for Thor 4 has been announced as of this writing. That might change during San Diego Comic-Con, which kicks off on Thursday, July 18 and has Marvel Studios' panel scheduled for Saturday, July 20 at 5:15 PM PST.