Why Valkyrie From Thor: Ragnarok Looks So Familiar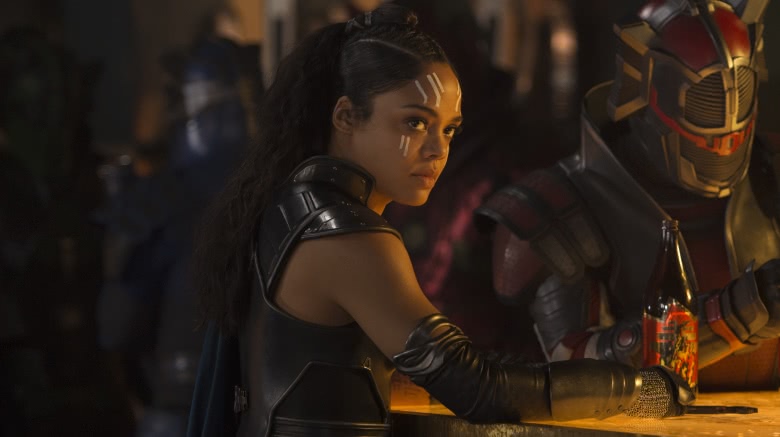 The Thor: Ragnarok teaser trailer finally debuted on Monday, giving eager fans their first glimpse at director Taika Waititi's new direction for the superhero franchise. Included in his take (aside from just Thor's new haircut) is a new female lead in the form of Tessa Thompson, who plays the elite warrior Valkyrie. Valkyrie was one of the standouts of the first footage, with the teaser revealing that she plays an important role in getting Thor imprisoned by Jeff Goldblum's Grandmaster. (Although we hate to see anyone messing with our favorite Asgardian god, she at least looked like she regretted it—and hey, we still don't know if she plays a role in Thor's escape.)
If you watched the Ragnarok trailer (and if you haven't, you totally should), you probably recognized Thompson from somewhere. Here's why Valkyrie looks so familiar.
Veronica Mars (2005-2006)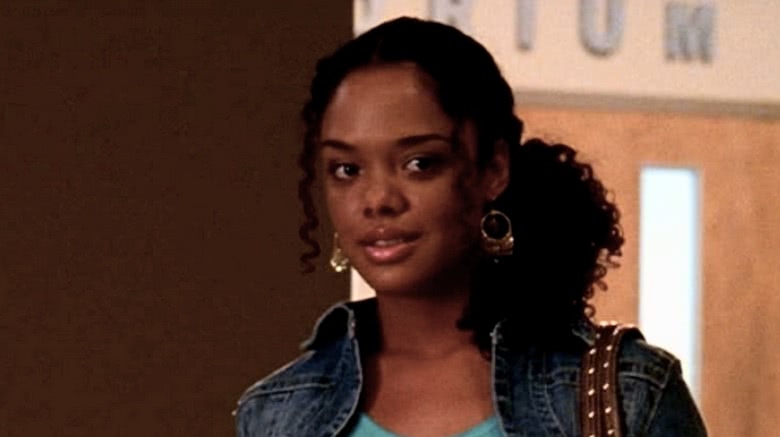 Thompson's first big role was on Rob Thomas' cult hit Veronica Mars, where she played Jackie Cook, who becomes a love interest for Veronica's best friend, Wallace. Jackie didn't necessarily get her full due on the series, often being relegated to the catty rich girl role as the series dealt with Veronica's struggles and the central mystery. Thomas said that part of Jackie's negative fan reception was due to his error in judgment, saying that the moment where Veronica sees Jackie talking to another guy while she's dating Wallace was supposed to make viewers question who was in the wrong. Instead, most viewers just blamed Jackie and disliked her character from the beginning.
Regardless, Thomas said Thompson was a "really, really good" actress, which came across in her performance. Thompson was impressive in the role and was able to sell the character's transformation at the end of the season well. Although she didn't return for Season 3, which took Veronica and the rest of the gang to college, Jackie will always have a big role in the Veronica Mars fandom.
When a Stranger Calls (2006)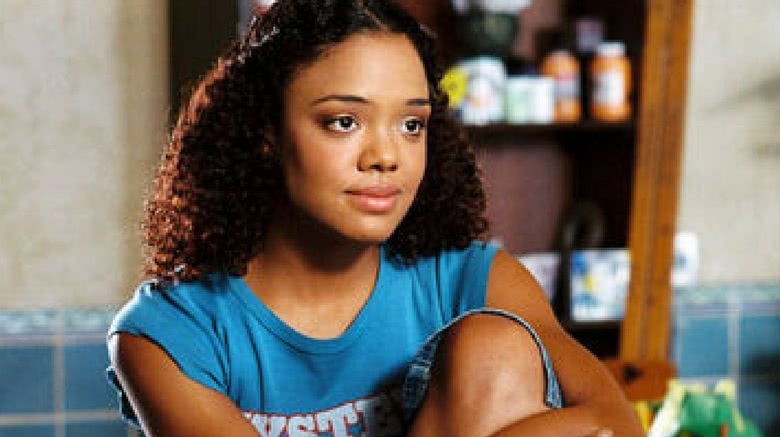 The call was coming from inside the house in Thompson's next role in the 2006 remake of the classic horror movie When A Stranger Calls. Thompson made it out of the film alive, playing Scarlet, the best friend of Camilla Belle's Jill. Most of Scarlet's role in the movie is her telling Jill to dump her cheating boyfriend, Bobby. While it's definitely refreshing that Thompson's character made it out of the movie alive, there wasn't all that much for her to do in the teen horror flick.
Guest star extraordinaire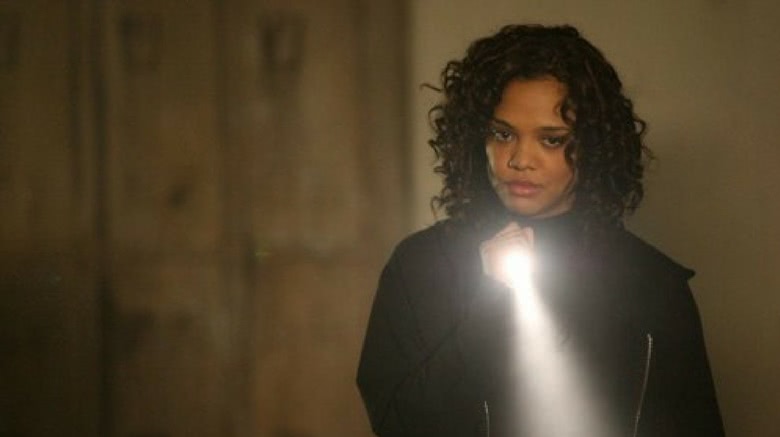 Like many actors early in their careers, Thompson made the guest starring rounds, appearing on a number of popular TV shows and procedurals. Her first role in TV was on a 2005 episode of Cold Case, where she played a bootlegging lesbian in the 1930s–a role she says made her fall in love with acting. She later appeared on two 2006 episodes of Shonda Rhimes' Grey's Anatomy as Camille Travis, the niece of James Pickens Jr.'s Richard Webber.
She played Nikki Barnes on the short-lived 2007 CW drama series Hidden Palms, starring Amber Heard, before making more guest appearances on Life, Mental, and Private Practice in 2008 and 2009. Also in 2009, she had a three-episode run on NBC's Heroes as Becky Taylor, an evolved human who can become invisible. While Becky's stint as Claire's sorority pledge master didn't exactly go smoothly, she'll still live in our hearts forever. The actress has also appeared in Off the Map, Rizzoli & Isles, Detroit 1-8-7, and BoJack Horseman.
For Colored Girls (2010)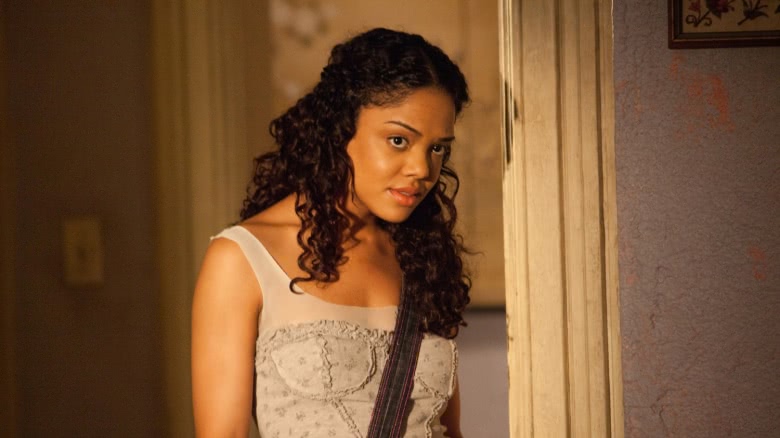 Thompson broke into dramatic fare with Tyler Perry's For Colored Girls, based on Tony-nominated play for colored girls who have considered suicide / when the rainbow is enuf. In the movie, Thompson played Nyla, the lady in Purple, artfully delivering poetic monologues on virginity and abortion. While the movie didn't fare well with critics, Thompson was able to work with an all-star cast that included Whoopi Goldberg, Kerry Washington, Loretta Devine, Janet Jackson, and her future co-star Thandie Newton. Thompson also won for best breakthrough performance at the Black Reel Awards for her role.
666 Park Avenue (2012-2013)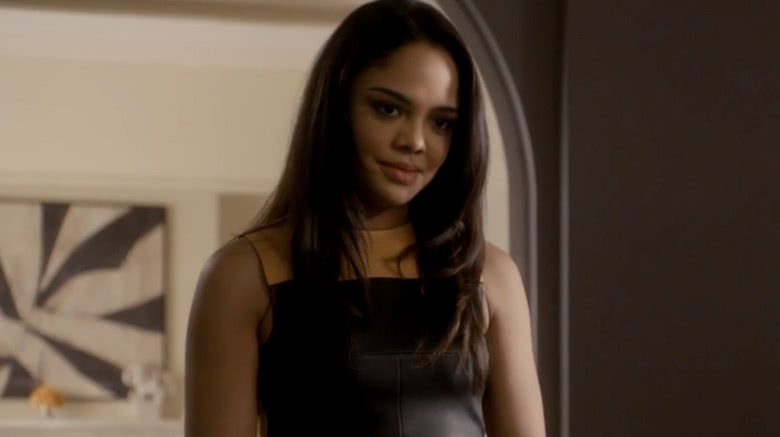 Thompson's character on the short-lived supernatural drama 666 Park Avenue came with quite a bit of mystery. Initially introduced as a media consultant who comes between the couple at the center of the show, it was later revealed that Thompson's Laurel Harris was actually Sasha Doran, the thought-to-be-dead daughter of Vanessa Williams' Olivia and Terry O'Quinn's Gavin. While not many people watched the twisty series, it did have a pretty loyal fan base who should be excited to see Thompson moving on to bigger things.
The series also provided Thompson with an early connection to the MCU in the form of Rachael Taylor, who starred on the series but has since joined Marvel as Trish Walker, the best friend of Netflix's Jessica Jones. Although Thompson's out-of-this-world big screen Valkyrie and Taylor's New York City-based small screen Trish are pretty much guaranteed to never cross over, it would still be a fun reunion for 666 Park Avenue fans to see.
Dear White People (2014)
Dear White People is a name you may have heard in the news because of the TV series recently released on Netflix. While Thompson doesn't appear there, she did star in the movie on which the series was based, which was released in 2014. The movie, written and directed by Justin Simien, featured Thompson as Sam White, a student who shakes up a mostly white college when she begins to call out the racism she sees on campus. The movie, which won a Special Jury Prize at the Sundance Film Festival, is considered by many to be Thompson's breakout, with reviews saying she performed with "heartbreaking poise" and "cutting conviction." Thompson won an African-American Film Critics Association Award and a Gotham Award for breakthrough performance for her role and also earned nominations for a Black Reel Award, a Georgia Film Critics Association award, and an Image Award.
Thompson may have been a little too busy with her burgeoning movie career to reprise her role in Simien's 10-episode Netflix series, so Sam was recast, with Powers star Logan Browning taking on the lead. The first season is set to be released on April 28.
Selma (2014)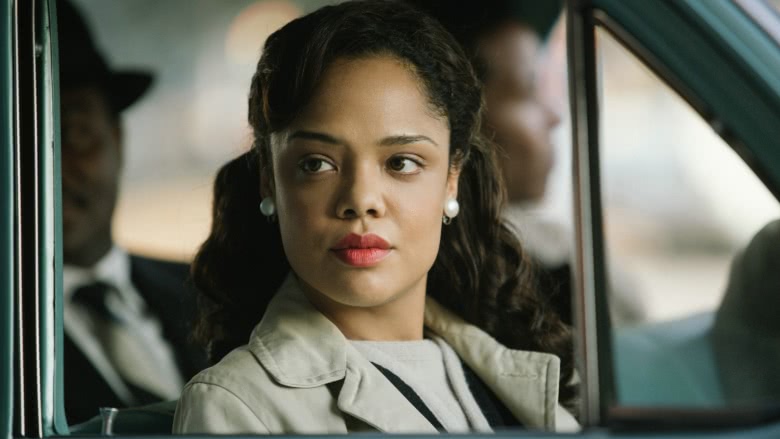 Thompson's post-Dear White People role was in Ava DuVernay's critically acclaimed Selma, which chronicled the real-life story of the 1965 Selma to Montgomery voting rights marches. For her role, Thompson became Civil Rights activist Diane Nash, who founded the Student Nonviolent Coordinating Committee and was a part of the Freedom Riders.
While Selma earned an Oscar nomination for best picture and won for best original song, the movie also made quite a few headlines for being one of the snubs driving the #OscarsSoWhite movement, with many criticizing the Academy for not recognizing DuVernay's directing or the performance of David Oyelowo. While Thompson was misidentified as another actress from the movie in a pretty serious Instagram gaffe from the ceremony after the nominations were released, the actress said she didn't just count the accolades when looking at the film's success. "If you just look at the Oscars or you just look at Vanity Fair, you might be inclined to say it's bad," she told Cosmopolitan. "But it becomes problematic when we put it on one award ceremony or one magazine cover, and those become the banners for whether or not diversity exists. It was a tremendous year for film, and Selma was a part of that. ... I feel like we are always, always making strides."
Creed (2015)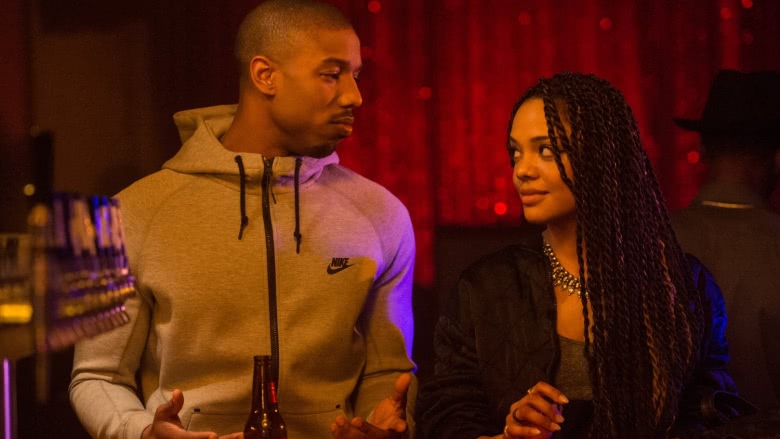 Thompson caught the attention of awards shows once again in Creed, the Rocky spinoff starring Michael B. Jordan. Thompson played Bianca, a singer-songwriter and the love interest of Jordan's Donnie. For her role, Thompson got to use her musical talents, which she got from her father, singer-songwriter Marc Anthony Thompson. Thompson brought authenticity to the part by working with composer Ludwig Goransson to produce a number of songs for the film, hunkering down for two weeks straight to write the numbers.
"We basically had the space of two weeks to create the voice of this musician who had spent her whole life cultivating her voice," Thompson told Time, adding to The Hollywood Reporter that she brought in artists like Donald Glover and Moses Sumney to help out. You can hear Thompson on "Grip," "Breathe," and "Shed You" on the movie's soundtrack.
Westworld (2016)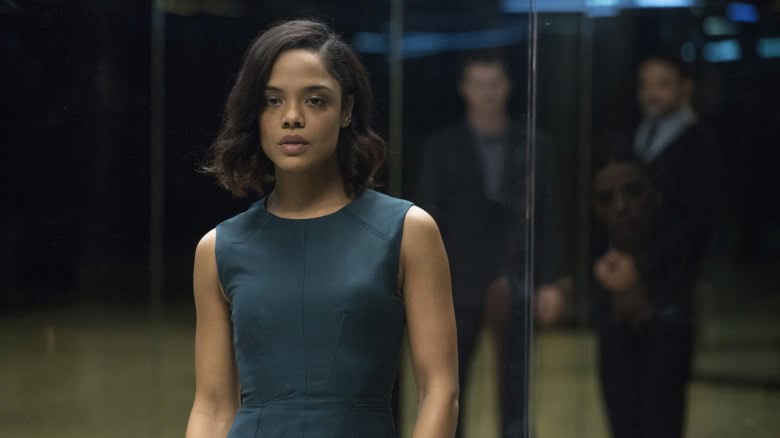 Despite Thompson being a regular in Westworld's first season, we still don't know all that much about her mysterious character's role. Thompson played Charlotte Hale (the executive director of Delos) on the sci-fi series, and, although she only popped up in the back half of the season, people have a lot of theories about how her character plays into the show's central questions. (One of the most compelling theories is that Charlotte is actually the daughter of Arnold, although it might be more likely that she's secretly a host.)
Westworld won't return for a second season until 2018, but it's likely that Thompson, whose character seems to have survived the first season, will be back. The role, which first brought her together with her Thor: Ragnarok co-star Anthony Hopkins, still has plenty of territory for her to explore as an actress, and we hope Thompson has kept space in her busy schedule to return to the franchise.