Taika Waititi's Live-Action Akira Lands Official Release Date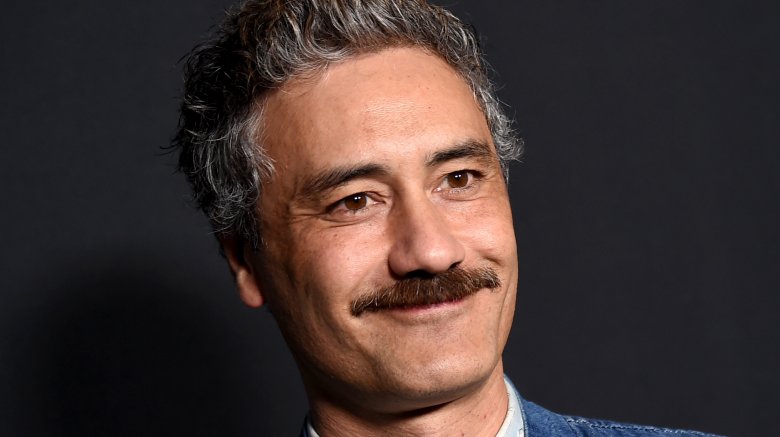 Kevin Winter/Getty Images
At long last, we know when Akira will be headed to theaters.
The long-in-development live-action take on one of the most iconic animes of all time, to be helmed by Thor: Ragnarok's Taika Waititi, has gotten an official release date of May 21, 2021, by studio Warner Brothers. (via The Hollywood Reporter)
The 1988 original, directed by Katsuhiro Otomo (who also created the manga upon which it was based), is the story of a young man who develops telekinetic powers after a harrowing motorcycle accident, becoming a threat to the militaristic government which rules over "Neo Tokyo" in the far-flung dystopian future of 2019 (yes, really). It was a landmark film which largely served to introduce the world to Japanese animation, not to mention animated fare aimed squarely at adults and the genre/aesthetic which would come to be known as cyberpunk. Filmmakers, video game creators, and even musicians have cited the work as an influence, but its Hollywood adaptation has long been stuck in a particularly dark corner of that lovely area known as Development Hell.
The rights to the property have been sitting at Warner Brothers since 2002, and the studio initially had its eye on Stephen Norrington (Blade) to take on the project. Then, Norrington's next film, 2003's The League of Extraordinary Gentlemen, fell flat on its face — causing him to be booted from Akira, and the game of directorial musical chairs to begin.
Around 2008, Leonardo DiCaprio became interested — aggressively interested, you might say — in producing the project through his nascent Appian Way production company, and he commissioned a script from Gary Whitta (The Book of Eli) with an eye toward assigning the director's chair to Ruairi Robinson (The Last Days on Mars). Those two also eventually departed the project, after which it was passed to the Hughes Brothers (Menace II Society). They might have actually seen the project through, had their script — which was, frankly, a butchering of the source material — not leaked, resulting in a reaction of pure fury from Akira's legion of fans.
Yet more creatives came and went over the next several years, including Jaume Collet-Serra (The Shallows), Justin Lin (Star Trek Beyond), and George Miller (Mad Max: Fury Road); the flick was even turned down flat by Jordan Peele, who was offered the job shortly after the success of his breakthrough film Get Out. 
In Waititi, Warner Brothers may finally have found a filmmaker capable of remaining true to the project's singularly bizarre and... well, very Japanese aesthetic while still delivering a blockbuster that can move a ton of tickets stateside. This is the man who single-handedly rehabilitated the character of Thor in the Marvel Cinematic Universe; with Ragnarok, he executed a complete 180 degree tonal reversal from previous entry Thor: The Dark World while simultaneously remaining true to the character's arc established by previous filmmakers and leaving his distinct (and distinctly silly) fingerprints all over the project.
Speaking with ScreenRant about the film in late 2017 (that's right, he was in talks for this assignment before Ragnarok even hit theaters), the director stated his intention to go to the source for his vision of Akira, adapting the manga rather than the anime. "I always felt like it was something that could do with a unique take," he said. "But, I don't believe the world needs a remake of the anime, I think for me it would be, if there's any real possibility for doing it, I would really just want to look at an adaptation of the books in a new way."
In a separate conversation with IGN, Waititi made it clear that he would not fall victim to the Ghost in the Shell effect. That 2017 anime adaptation received flak, and lots of it, for perceived whitewashing (such as the casting of lily-white Scarlett Johansson in the lead). "Asian teenagers would be the way to do it for me... like no name, I mean sort of unfound, untapped talent," he said. "Yeah, I'd probably want to take it a bit back more towards the books."
We'll have to wait a couple years to see how Waititi's vision comes to fruition, but cut the guy some slack — he's pretty busy. He just wrapped up his directorial duties on the forthcoming World War II dark comedy Jojo Rabbit and the Disney+ Star Wars series The Mandalorian, he'll be directing at least one episode of the Time Bandits series for Apple, and — if his Ragnarok star Tessa Thompson is to be believed — he's being courted by Marvel Studios to return to the fold for a fourth Thor movie, which would presumably be part of Mighty Marvel's more immediate plans for Phase 4 of the MCU.
But fans of Akira have reason to celebrate today, because not only does the very, very long-awaited adaptation of the beloved property finally have a spot on the schedule, but it's in extremely capable hands. Waititi will co-write the flick with Michael Golamco (Always Be My Maybe), and DiCaprio — who has always been the project's biggest champion — is still on board as a producer. Better jump online and find yourself a 2021 calendar now, because there's a date that needs circling.