Marvel Studios Will Reportedly Gain Control Over Third Spider-Man Film If Far From Home Clears $1 Billion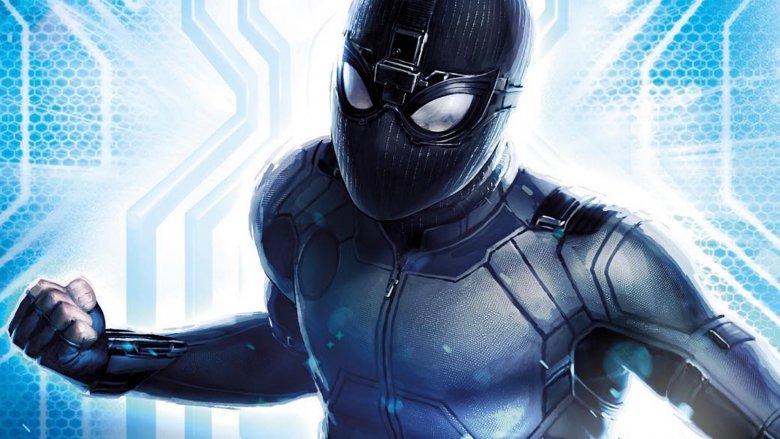 The future of Spider-Man in the MCU has been cast into doubt... sort of.
A recent report from an industry insider revealed that per the terms of Marvel and Sony's shared custody arrangement, Spider-Man: Far From Home must break a billion dollars at the box office for Marvel Studios to retain control. If it fails to do so, Sony could potentially wrest back sole control of the wall-crawler's movie rights. (via Slashfilm)
A little refresher: Sony held the film rights to Spider-Man exclusively until 2015, and in the 13 years previous, they had fielded five pictures: Sam Raimi's Spider-Man, Spider-Man 2, and Spider-Man 3 (which were generally well-received by fans) and Marc Webb's reboot series, The Amazing Spider-Man and The Amazing Spider-Man 2 (which were generally not). Unsure of where to go with the property after Webb's last film disappointed commercially and creatively, the studio reached an unprecedented agreement with Marvel: Sony would retain the rights to the character, and continue to produce three solo Spidey flicks. Those flicks, however, would be set in the Marvel Cinematic Universe, and Marvel Studios would have a measure of creative control (and a hand in casting). 
Sony would reap all of the profits from these movies, but in return, Marvel Studios was allowed to feature the wall-crawler in three of its own films, which turned out to be Captain America: Civil War, Avengers: Infinity War, and Avengers: Endgame. Marvel would be entitled to all of the profits from these movies, and everybody would web-sling all the way to the bank.
By now, of course, we all now that the arrangement has worked out swimmingly. All three of the Marvel Studios flicks in which Spidey appeared have grossed well over a billion dollars at the worldwide box office, while Sony's first MCU-set effort, Spider-Man: Homecoming, became the second-highest grossing solo vehicle for ol' webhead, behind only Spider-Man 3.
Tom Holland's performance as Peter Parker has completely won over fans and critics alike, and the character has been positioned to be a strong presence in the MCU moving forward. But apparently, Sony had a contingency written into the deal, one which would have allowed them to basically negate the deal if their second solo flick — Spider-Man: Far From Home — underperformed.
The detail was revealed by entertainment journalist Richard Rushfield (gotta love the appropriately alliterative name) in his trade newsletter The Ankler. "The original Sony/Marvel/Spidey deal to co-produce these movies stipulated that if this Spidey cleared a billion, Marvel would get to oversee a third," he wrote. "If it hadn't, full control would have reverted back to Sony."
Now, a few things must be pointed out here. First, no solo Spider-Man movie has ever breached the billion dollar barrier before. Sony obviously made the deal with Marvel in the hopes that the partnership would propel the webslinger's box office fortunes to never-before-seen levels, but it's telling that the billion-dollar stipulation was applied not to the first solo MCU Spidey picture, but the second. It seems likely that this was a point of contention, and that Marvel Studios won that particular battle. Even in 2015, Marvel boss Kevin Feige almost certainly had an idea that the second movie (but not the first) could conceivably follow Avengers: Endgame, which would give it a giant box office boost.
Second, under the terms of the deal, Sony retained the right to make as many non-MCU-set movies as they want featuring ancillary Spider-Man characters, not to mention animated Spidey offerings — and they have been successful in exercising that right. Last year's Tom Hardy starrer Venom grossed nearly as much as Spider-Man: Homecoming, and the animated Spider-Man: Into the Spider-Verse became the first Spidey flick to win an Academy Award.
Third, Feige has left the door open for the SUMC (Sony Universe of Marvel Characters) to cross over or even merge with the Marvel Cinematic Universe at some point. Specifically, when asked whether Hardy's Venom and Holland's Peter Parker might ever come face-to-face in an MCU movie, the King Geek had this to say: "I think probably it's up to Sony. Sony has [the rights to] both those characters, and has Venom in their world. I don't know what their plans are for another Venom or if they're doing that. But [a crossover] seems likely at some point."
Finally, Sony's brass would have to be off their collective rockers to even think about trying to squirm out of the deal. While Far From Home hasn't yet reached the billion dollar milestone, it grossed nearly $600 million dollars worldwide in its first ten days, and it'll almost certainly go rocketing past the prescribed mark in no time. It sure seems like whatever measure of creative control Marvel has exercised over their first two solo movies benefited those pictures mightily — not just at the box office, but in terms of their reception by the moviegoing public. Sony has proven to be notoriously hit-and-miss with their Spidey-related creative decisions when left to its own devices, which is the whole reason the Marvel deal became necessary in the first place. Now that the character has been successfully rehabilitated, to reverse course just seems like it would be lunacy.
For that matter, once the deal expires — which it will after that third solo movie — fans will likely be up in arms should Sony fail to renew it. The deal has been a fantastic one for everyone — the executives, the creatives, the fans, everyone — and ripping ol' webhead out of the MCU, where he so obviously belongs, would be sheer folly.
At any rate, we expect to hear more about Spider-Man's future in the MCU shortly after Far From Home inevitably hits that billion-dollar goal — perhaps at Marvel Studios' D23 expo presentation in August. We'll keep our ears to the ground for any news, and report it as it becomes available.