Easter eggs you missed in Venom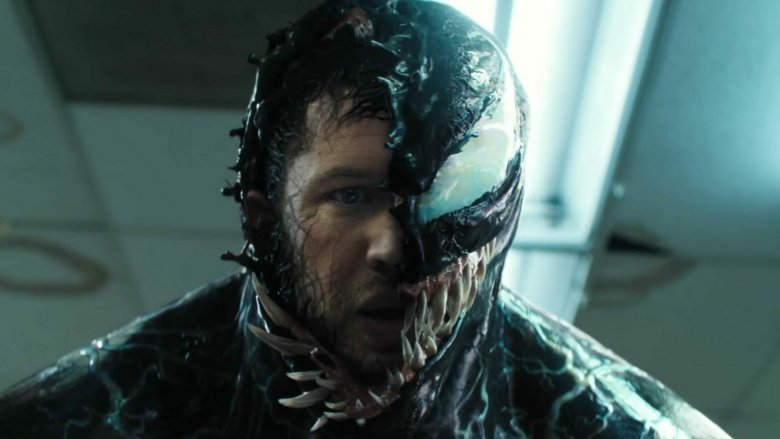 Sony's Spider-verse is growing fast, and part of that expanding family is a little movie about a highly impressionable pile of alien goo who finds a humanoid buddy and changes his life, for better or worse. And no, it's not the movie version of the NES classic A Boy and His Blob. Though that title would have worked too.
While critical response to Venom has been uneven, the action-packed film was pulled straight from the pages of Marvel's most gloriously 1990s comic books, wonderful warts and all. Viewers may argue about whether that's a good thing, but while everyone else is bickering about how far the planet Klyntar is from Earth, true comics fans were scouring every frame for hints about the larger Spider-verse, and whether or not Venom tied into the greater MCU at large. Keep reading to find out what we caught — and don't worry, it isn't a parasite.