Taika Waititi Joins Animated Flash Gordon Film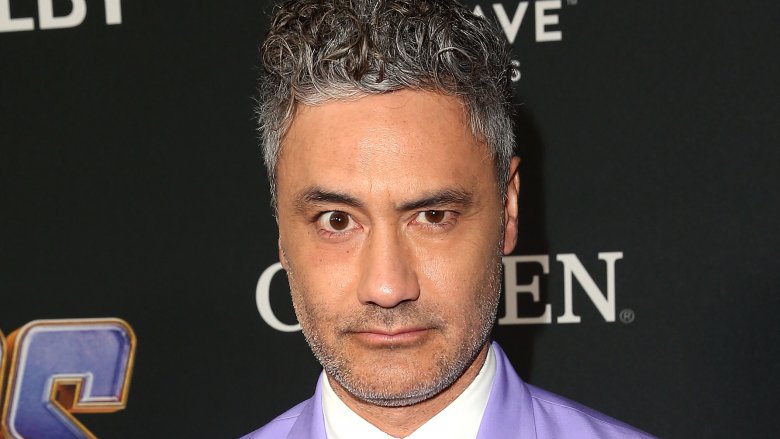 Jesse Grant/Getty Images
The Flash Gordon reboot just got a lot more interesting.
Fox and Disney have reportedly tapped Taika Waititi, who blew everyone away with Thor: Ragnarok, to helm an animated adaptation of the iconic property — and he may be scripting the feature as well, according to Deadline. 
For those who have fond memories of the 1980 live-action Flash Gordon movie starring Sam Jones, this sounds like a match made in filmmaking heaven. That film (which is a cinematic treasure, if you ask us) leaned heavily on the campy elements of its comic strip source material; it featured bargain-basement special effects, set decoration which was aggressively of its time, and the most scenery-chewing performances imaginable from such greats as Max Von Sydow and future Bond Timothy Dalton. It also sported one of the most incredible soundtracks of all time, courtesy of the legendary rock band Queen, who were at the absolute peak of their formidable power.
If we were pressed to come up with one recent film which came close to Flash Gordon's tongue-in-cheek tone, candy-colored aesthetic, and self-aware sense of humor, it would have to be Thor: Ragnarok. For that matter, in a 2017 conversation with ScreenRant, Waititi admitted that the 1980 flick's entire aesthetic was a huge influence on the Thor three-quel.
"I think Flash Gordon is one of the biggest [influences]... You know, the tone and the colors, definitely the colors, sort of how bright and in your face that film is," he said at the time. "The soundtrack, as well, sort of got [a] similar feel to it."
With the possible exception of the Ant-Man films, the 2017 Marvel Cinematic Universe entry was the closest thing to a full-on comedy that franchise has yet delivered, and also happened to boast heaping helpings of kick-ass action, not to mention franchise-best performances from Chris Hemsworth in the title role and Mark Ruffalo as Bruce Banner.
The prospect of an animated Flash Gordon feature from the man responsible for Ragnarok has got us positively licking our chops, although it's not clear exactly what roles Waititi will be taking on. In its report, Deadline indicated that the director's camp wasn't willing to comment at this early stage, but that the word on the street has Waititi penning the flick as well as directing.
We can't help but think that the recent acquisition of the film and television assets of Fox by Disney has got something to do with the greasing of the project's wheels, as it looked to be in danger of getting stuck in that dark corner of Hollywood known as Development Hell before the deal closed. The flick was announced to be in the works back in 2015, with Matthew Vaughn (The Kingsman) at the helm. But the project remained in neutral for several years, thanks to another irreverent space opera: James Gunn's beloved MCU effort Guardians of the Galaxy, the success of which Vaughn admitted forced him to rethink his entire approach.
In a 2017 conversation with Collider, the director said, "We've been working on it. For me, the only problem with Flash Gordon is [that] Guardians kind of stole what I would have liked to have done with it. You've got Star Wars, you've got Guardians, so you've got to have your own space opera, but you have to find something that can survive among these two very, very great franchises."
Apparently, that was a code that Vaughn was never able to crack. In October of last year, we reported that the director had exited the film, to be replaced with Overlord helmer Julius Avery. For those keeping score at home, this means that Avery's tenure on Flash Gordon lasted all of about eight months, and his firing after such a short time could well have indicated that the game of musical directors was about to ramp up in earnest.
With the hiring of Waititi, though, we have no doubt that Flash is firmly back on track. Deadline's report was mum on what could have prompted the recalibration from a live-action feature to an animated one — but it's an inspired decision, and it would surprise us not at all to learn that Waititi had something to do with it.
The only negative here is that we may have to wait awhile for Waititi's Flash to come to fruition, as the director has a pretty full plate. He's currently in post-production on his bonkers-looking World War II dramedy Jojo Rabbit, he contributed to the forthcoming Disney+ series The Mandalorian, and he'll be helming at least one episode of Time Bandits for Apple; on top of all that, he's long been attached to the live-action adaptation of the iconic manga Akira, which is (finally) entering production and is slated to his theaters in May 2021.
But it's safe to say that Flash Gordon is now in the best possible hands, and we can't wait to see what Waititi brings to the project. We'd also like to note that if he can swing a cameo appearance by Korg, well, that would be great. We'll keep an eye out for casting news and release information, and report it as it breaks.