What you may not know about The Mandalorian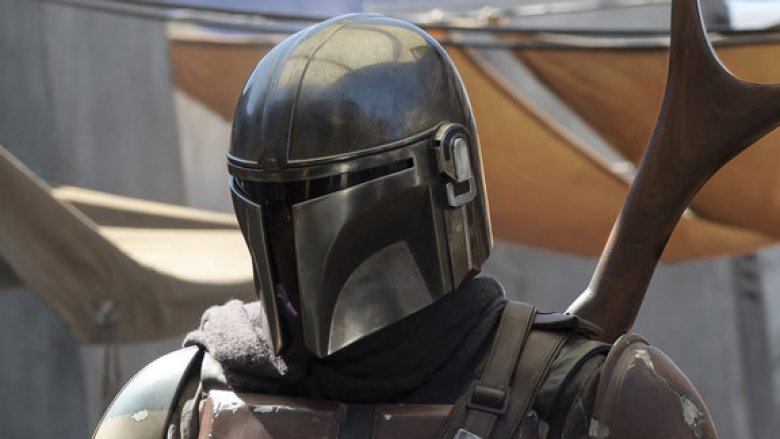 Over the past four decades (and counting), Star Wars has spawned close to a dozen movies, hundreds of tie-in novels, countless video games, stacks of comic books, action figures, radio dramas, tabletop RPGs, collectible card games, and pretty much every other type of media you can imagine — save one. While Star Wars has a number of cartoons to its name, live-action television remains that galaxy far, far away's one unconquered frontier.
Oh, there have been one-offs, like the spectacular disaster known as the Star Wars Holiday Special or the made-for-TV Ewok movies. As far as an ongoing series is concerned, though? Nothing. Remember, we live in a world where even Knight Rider's gotten four different shows. You'd think that the TV industry would show something as big as Star Wars at least a little bit of love.
In 2019, it's finally going to. It's been a long time coming, but we've finally got a little bit of information about the very first live-action Star Wars series, The Mandalorian, and we can't wait to share it with you.