Black Widow Solo Movie Casts Ray Winstone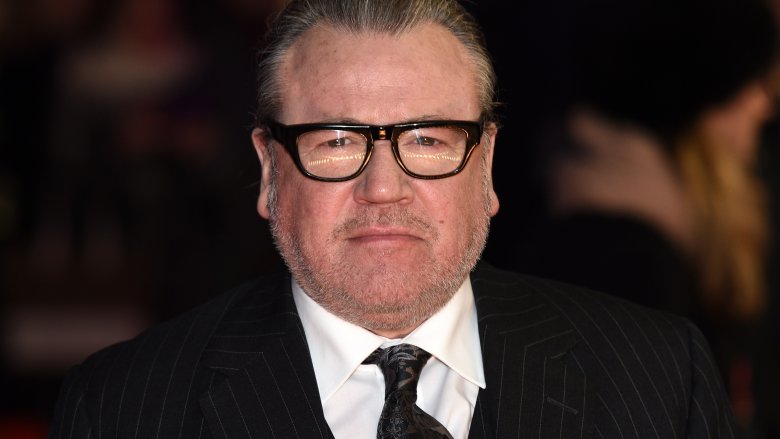 Leon Neal/Getty Images
Another star has gotten stuck in the Black Widow web. 
Variety reports that The Departed actor Ray Winstone is set to appear in Marvel's upcoming Black Widow solo movie. 
Marvel didn't comment on news of Winstone's casting, and no information on his character is available at this time. 
Winstone joins Scarlett Johansson as the eponymous heroine, otherwise known as Natasha Romanoff, as well as Stranger Things favorite David Harbour, and Midsommar actress Florence Pugh. O-T Fagbenle and Rachel Weisz are also said to be in talks for the superhero standalone, directed by Australian filmmaker Cate Shortland from a script penned by Captain Marvel's Jac Schaeffer. 
Filming on Black Widow is currently underway overseas, with Variety detailing that production has moved from Sæbø, Norway to London, England. 
As always, Marvel is keeping an airtight seal on Black Widow to ensure no plot details leak. Past reports have claimed that the film is an origin story, focusing on Natasha during her time training as an agent with the KGB and then following her several years later, post-Soviet Union dissolution, as she forges a new identity. If speculation proves true, Black Widow will be set partially in Nat's teen years and partially in the 1990s — around the time Captain Marvel takes place. One thing is for certain, though: Black Widow plays out in the past, as her death in Avengers: Endgame makes it impossible for the flick to be set in the future. 
It's unknown who Winstone is playing, but our money is on the theory that he might take on the role of a KGB boss who shows a young Nat the ropes, or a skilled agent who trains spies in the U.S. Considering Pugh will reportedly play "a spy on the same level" as Nat who serves as her "moral opposite," there's a chance Winstone's character could be the superior to Pugh's character. This is all speculative for now, though, but should be confirmed or denied when Marvel finally announces its Phase 4 plans following the release of Spider-Man: Far From Home on July 2. 
Before he appears in Black Widow, Winstone will star in the live-action Cats movie, which opens on December 20. 
Black Widow is without a release date for the time being.