Black Widow Movie Confirms Director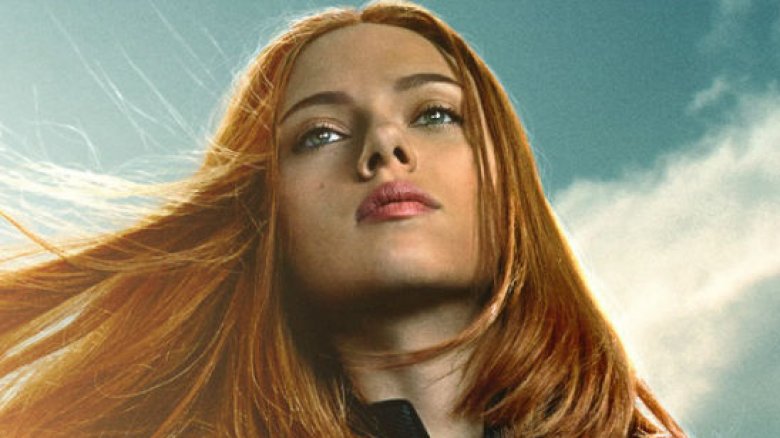 After a long search, Marvel Studios has finally selected a director for Black Widow.
According to an exclusive scoop from The Hollywood Reporter, Marvel Studios has selected Cate Shortland, an Australian director, to head up the Scarlett Johansson-starring solo adventure for the Avengers' most deadly heroine.
In 2017, Shortland directed the movie Berlin Syndrome, a thriller about a romance which turns sinister when a charismatic man suddenly decides to keep a woman he's met as a prisoner in his apartment. She also wrote and directed Lore, a World War II-era drama set against the backdrop of the Holocaust.
If Shortland's previous projects can tell us anything about the tone of Black Widow, it's that we probably shouldn't expect a jokey good time for the family in the vein of Guardians of the Galaxy or Thor: Ragnarok. Instead, it seems like it will more likely delve into the traumas of Natasha's past, and the dark deeds that preceded her turn in the hero's spotlight.
The Black Widow movie, which is said to be a prequel to all of the character's prior appearances in the MCU, will reportedly put some focus on Natasha Romanoff's time in the KGB, coming up as a trained assassin and secret agent. The script will also focus on her time in America prior to the events of Iron Man 2, as she develops from a Russian secret agent into the global superhero that we know.
Written by Jac Schaeffer, the script also includes Sebastian Stan's Winter Soldier — which makes sense, considering the Russian origins of his supervillain persona. While we don't know what role he'll play in the movie, comic storylines have seen Bucky helping to train Natasha, with the two even developing a romantic relationship over the course of their time together.
The report of Shortland's hiring closes the book on a director search that took up half of a year and involved more than 70 directors, with the producers at Marvel being extremely diligent in searching for the right director for the film. (While the studio prioritized selecting a female director, THR notes that multiple male directors were also under consideration.) 
Marvel Studios president Kevin Feige has previously made a selling point out of the studio's meticulousness in choosing directors; In this case, it shows that they're not taking the business of making a Black Widow movie lightly. 
Even though we've already seen a lot of Black Widow on screen over the years, it's really beginning to feel like there's a story in her past worth being told. As one of the few movies we know about that will be released by Marvel post-Avengers 4, we're personally quite curious to see what the studio and Shortland can come up with.
There is no release date yet set for Black Widow. The next movie in the Marvel Cinematic Universe, Captain Marvel, will be out in theaters on March 9.