Black Widow: Rachel Weisz In Talks For Superhero Standalone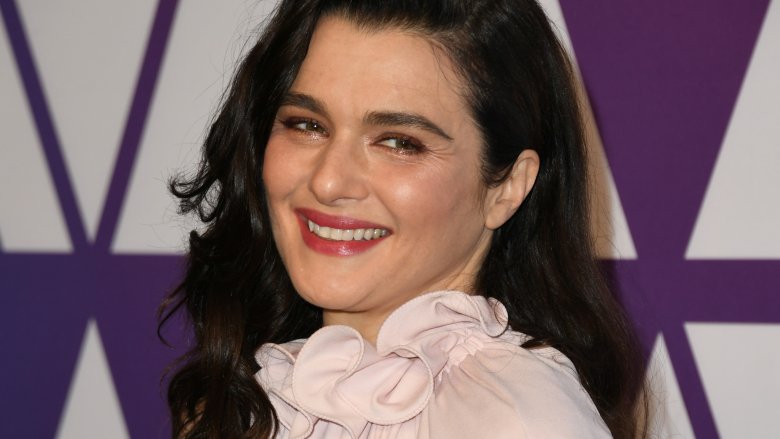 Getty Images
Looks like Rachel Weisz is The Favourite of Marvel's Black Widow contenders. 
Variety reported Wednesday, April 3 that Weisz, who was nominated at this year's Academy Awards for her performance in The Favourite, is in "early talks" to star in Black Widow, the superhero standalone film starring Scarlett Johansson. 
Weisz has yet to officially sign on the dotted line and board the project, which has Australian filmmaker Cate Shortland attached as its director, but sources close to Variety have indicated that conversations between Marvel brass and Weisz are "headed in that direction." They also note that both Weisz and Marvel's executives are expressing "strong interest" in the deal.  
Given that no formal arrangement has been made as of this writing, it's understandable that no information about the character Weisz might portray is currently available. Variety does, however, tease in its headline that Weisz is eyeing a "key role" in Black Widow. Who exactly that character may be is a complete mystery for the time being.
News of Weisz potentially starring in Black Widow comes hot off the announcement that Stranger Things and Hellboy star David Harbour officially joined the cast. In Variety's report, he is listed as being "in talks" for Black Widow; less than an hour after the outlet ran that piece, The Hollywood Reporter broke word that Harbour is legitimately a part of the flick, which has Jac Schaeffer as its scriptwriter. As for information on Harbour's character in Black Widow — well, to quote Gene Wilder's Willy Wonka, you get nothing. 
Marvel declined to comment on either Weisz's possible casting or Harbour's formal on-boarding.
Apart from lead actress Johansson, Harbour, and maybe, potentially Weisz, Black Widow stars Outlaw King and Fighting with My Family actress Florence Pugh. She was reported as being in negotiations for the film in late March 2019, when THR reported that Pugh was eyeing the role of "a spy on the same level" as Johansson's Natasha Romanoff, "likely her moral opposite."
Not a whole lot of specifics about Black Widow have been revealed — not the least of which is where on the Marvel Cinematic Universe timeline the film will be placed. Past plot details suggested that the movie would be partially set in the 1990s and partially in the more recent past, but newer reports have noted that it's unclear when the film will take place. According to THR, Black Widow is an "internationally-set story centering on Natasha Romanoff, a spy and assassin who grew up being trained by the KGB before breaking from their grasp and becoming an agent of SHIELD and Avenger" — a description that someone hints at an origin story. Still, without a Marvel-issued plot synopsis, details are hard to pin down and confirm.
Having such a decorated actress (possibly) on board Black Widow spells success for the already flourishing MCU. She should pair nicely with the rest of the film's cast, and will likely steal several scenes. She is an Oscar-nominated, BAFTA-winning actress, after all. 
Marvel hasn't stamped Black Widow with a formal release date just yet, but rest assured that we'll get you in the loop as soon as the studio does.