The Captain Marvel scenes you didn't get to see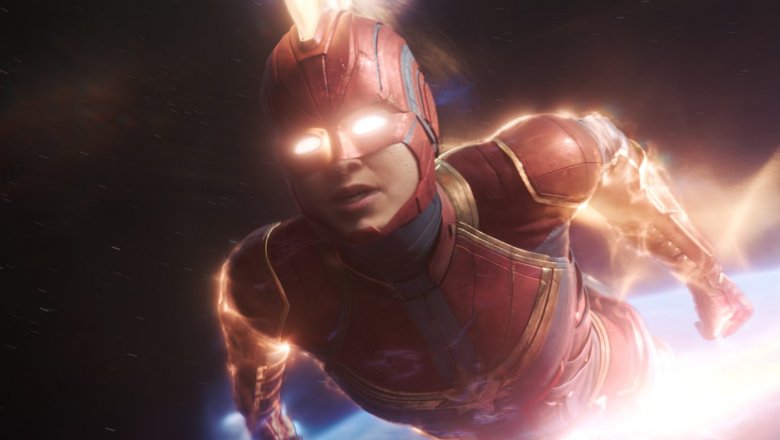 There's a lot of goodness packed into Captain Marvel. High-flying action? You know it. Laugh-out-loud moments and witty one-liners to repeat for weeks? Of course —  we've been telling all our friends that "grunge is a good look" for them ever since the movie opened. A heartwarming story about rising up in the face of adversity, overcoming all odds, and believing in one's inner strength? Duh! This is a Marvel movie, after all.
The Captain Marvel creative team wasted not a single moment of screen time in their endeavor to make the Brie Larson-led superhero flick as snappily paced and entertaining as possible. To achieve that goal, the filmmakers and editors had to take Captain Marvel to the cutting room floor and trim away some superfluous stuff. This means that what viewers saw in theaters was the clipped-down, polished-up version of Captain Marvel — and though it was definitely awesome, it went without a handful of scenes you'll wish you got to witness on a 50-foot screen.
Included on the film's digital release that arrived in May 2019, these are the Captain Marvel scenes you didn't get to see.