Black Widow Movie Moving Forward, Taps Jac Schaeffer To Write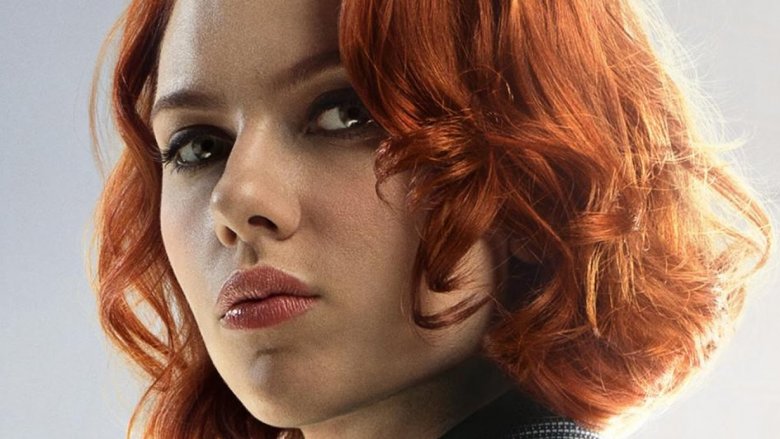 It looks like our Black Widow-related dreams are finally coming true. 
As reported by Variety, Marvel is making some big moves behind the scenes of the Black Widow standalone film starring Scarlett Johansson, the most prominent of which is tapping Black List screenwriter Jac Schaeffer to pen the movie's script.
Marvel Studios president Kevin Feige reportedly met with a number of candidates before deciding to offer the creative position to Schaeffer. Actress Johansson is said to have met with a handful of Marvel executives to discuss their hopes for what the eventual Black Widow scribe will do with the film and how they might approach the character's story. 
Sources close to the outlet note that the project is in the very early stages of development, given that the solo flick still doesn't have a greenlight. Securing a writer is a seriously promising step regardless, since it's the most that Marvel has ever done in terms of pushing a solo film forward.
Marvel hasn't yet commented on the news. 
Schaeffer stepped into the feature film industry with her 2009 pic TiMER, which she wrote and directed. The creative has gone on to write the 2014 Black List film The shower starring Anne Hathaway, who was so pleased to have worked with Schaeffer that she later approached her to write Nasty Women, an upcoming female-focused remake of Dirty Rotten Scoundrels expected to star Hathaway and Pitch Perfect actress Rebel Wilson. Schaeffer's most recent scriptwriting credit is the Disney short Olaf's Frozen Adventure, which played before screenings of Pixar's newest animated movie Coco. 
Back in 2016, Feige stated that he and Marvel Studios as a whole are committed to giving Black Widow her own movie that may possibly spin out into a franchise. "We've announced the next nine movies... through to the end of 2019. Where we go beyond that are ongoing discussions that we'll focus on in the next few years because we have a lot to do before then... I would say certainly the one creatively and emotionally that we are most committ[ed] to doing is Black Widow," said Feige. "We think she's an amazing character. We think Scarlett Johansson's portrayal of her is amazing. She's a lead Avenger and has amazing stories in her own right to tell that we think would be fun to turn into a standalone franchise."
Johansson expressed a similar desire for a Black Widow standalone movie to come to fruition. "I would like for it to happen under the right circumstances," she stated. "I think there's a lot of opportunity to mine that storyline. She's got a really rich origins story. There's a lot of places you can go–you can bring it back to Russia. You could explore the Widow program. There's all kinds of stuff that you could do with it. You could really uncover the identity of who this person is, where she comes from and where she's part of."
With the Disney-Marvel film docket filled up until 2019, it looks like 2020 and beyond might be Black Widow's moment in the spotlight. Johansson will next appear as the famed Marvel hero in Avengers: Infinity War, which will launch on May 4.