Disney Reportedly Unlikely To Rehire James Gunn As Guardians Vol. 3 Director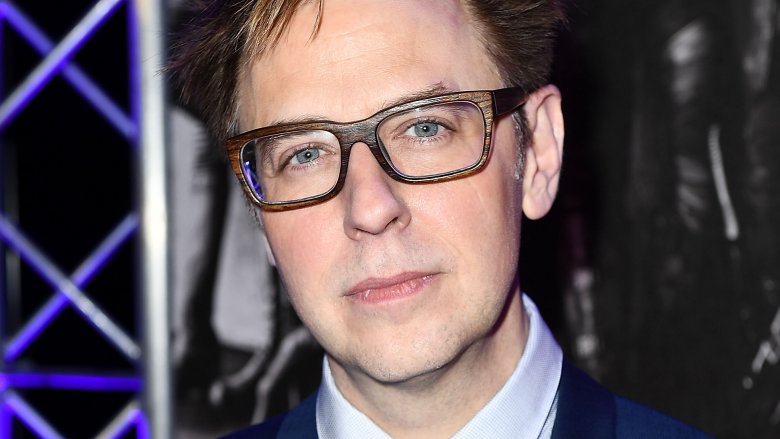 Getty Images
The House of Mouse apparently isn't turning back on its divisive decision. 
Variety reports that Walt Disney Studios is "currently not planning on rehiring" James Gunn as the director of the upcoming Guardians of the Galaxy Vol. 3. 
This news comes barely two weeks after the company fired Gunn after controversial past tweets of his resurfaced on social media. At the time news of Gunn's ousting was made public, Disney had noted that the tweets Gunn had posted as many as 10 years ago — a number of which made light of sensitive topics such as sexual assault, pedophilia, and rape — were "indefensible" and "inconsistent" with the studio's values. 
Marvel Studios, which is housed at Disney, didn't immediately release a formal statement regarding Gunn's past social media posts or his removal as the director of Guardians of the Galaxy Vol. 3. As of Thursday, August 2, the studio has remained quiet on the subject — but Variety claims that both Disney and Marvel Studios feel Gunn's "so-called jokes" are "unacceptable in the #MeToo era" and don't align with the squeaky-clean image Disney strives to present. 
After Walt Disney Studios chairman Alan Horn announced that the company had ended its business relationship with Gunn and cited the "offensive attitudes and statements discovered on James' Twitter feed" as reason for his firing, the entire Guardians of the Galaxy cast wrote and signed a letter supporting Gunn and urging Disney to place him back in the director's seat for the third Guardians movie. In the letter, the cast stated they were "shocked" by Gunn's dismissal and were "encouraged by the outpouring of support from fans and members of the media who wish to see James reinstated."
Prior to that, Guardians actor Dave Bautista (Drax the Destroyer), as well as Gunn's brother and fellow movie series star Sean Gunn (Kraglin), addressed the situation on their personal Twitter accounts. Bautista made it clear he was "NOT ok with what's happening" to Gunn, while Sean defended his sibling and argued that he has grown out of being "the guy who made up things to shock people." 
Unfortunately, it looks like these efforts were made in vain, as they allegedly won't have any impact on whether Gunn will get his job back. 
As Variety reports, Horn and Disney CEO Bob Iger approved Gunn's firing, and the cast's call for the company to rehire Gunn reportedly won't garner adequate support from Disney brass. An unnamed source with inside knowledge of the matter apparently relayed, "I don't see Disney rehiring him. Those tweets were so horrible and Disney has a different standard than other studios."
The outlet further reports that Disney is aware that franchise stars Chris Pratt (Star-Lord) and Zoe Saldana (Gamora) "stopped short of threatening to quit the series" in light of Gunn's firing, but that the actors would have continued to star in the Guardians movies regardless of their feelings about Gunn or whether they agree with Disney's decision. That rumor roots itself in the fact that the majority of the stars are apparently contracted for the third movie and would find themselves in legal trouble if they dropped out. 
Variety also claims that Disney isn't currently meeting with directors to replace Gunn, and feels "no pressure" to select someone to take his place. Apparently, the studio has no problem waiting until the perfect "A-list" director makes themselves available, as the company hasn't yet stamped the film with an official release date. (Gunn previously mentioned that it would debut in 2020, but Disney never confirmed that.)
The mention of "A-list" here seems important, as it suggests that Disney might be hoping to bring in someone of the same Hollywood standing as, say, Steven Spielberg, Christopher Nolan, Steven Soderbergh, or J.J. Abrams. Of course, this is just speculation, and Disney could truthfully end up selecting anyone for the Guardians Vol. 3 job — including the rumored contenders Jon Favreau, who directed Iron Man; Joe and Anthony Russo, who most recently broke everyone's hearts with Avengers: Infinity War; and Taika Waititi, who helped radically alter the Marvel Cinematic Universe with Thor: Ragnarok. 
However, Variety claims that it's more likely Disney will go with a director with an "offbeat sensibility" who hasn't yet helmed a Marvel movie. 
A possible silver lining to this entire situation is that filming on Guardians Vol. 3 hasn't started, so Gunn's firing hasn't drastically impacted the movie's production schedule. Granted, Variety does allege that the three-quel could be pushed back from its reported February 2019 filming start date, but that seems small potatoes compared to the more dramatic consequences that have resulted from directors getting booted from an in-progress movie. 
It's certainly a stark contrast to what happened when Lucasfilm, another subsidiary of Walt Disney Studios, fired original Solo: A Star Wars Story directors Phil Lord and Chris Miller in the middle of filming and hastily selected Ron Howard to assume their responsibilities. The trouble behind the scenes stirred up negative press that may have turned fans away from Solo altogether — a possible reason why the film later had a disappointing box office debut.
Irrespective of whether they support Gunn or agree with Disney's choice, fans will have to accept whatever decision Disney ultimately comes to. If that means not rehiring Gunn, Disney might have its own tough reality to face: the potential struggle that may come with searching for someone to replace Gunn, a director who left a unique mark on the Guardians of the Galaxy franchise and brought the galaxy-saving A-holes into the mainstream movie world.