Guardians Of The Galaxy Vol. 3 Will Use James Gunn's Script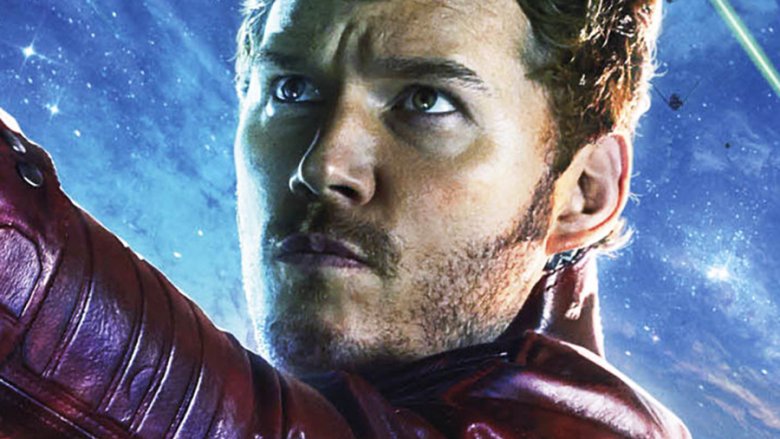 Marvel Studios/Walt Disney Studios
At long last, a piece of good news has floated into the Guardians of the Galaxy Vol. 3 camp. 
Sean Gunn, the brother of Guardians franchise director James Gunn whom Disney fired from Vol. 3 in late July 2018, revealed in a recent interview with Tulsa World that Disney plans to use James' script for the threequel movie. 
"I know that Disney still wants to make the movie I know that they have every intention of using the script that my brother wrote," Gunn shared. "Obviously, that was a very unfortunate situation for everybody, most of all him, but I am also somebody who had been preparing to spend half a year making that movie and now that's up in the air."
As most Marvel fans know, Gunn portrayed Kraglin Obfonteri, the first mate to Michael Rooker's Yondu Udonta and a member of Yondu's Ravager Clan, in both Guardians of the Galaxy Vol. 1 and Vol. 2. He and the rest of the film series' cast — including Rooker, Chris Pratt (Star-Lord), Zoe Saldana (Gamora), Dave Bautista (Drax the Destroyer), Bradley Cooper (Rocket Raccoon), Vin Diesel (Groot), Pom Klementieff (Mantis), and Karen Gillan (Nebula) — wrote and signed a letter calling for Disney to consider rehiring Gunn. 
Roughly a week prior to Pratt sharing the letter on his Instagram page, Gunn went on the record to defend his brother and make it clear that he is "quite proud of how kind, generous, and compassionate he is with the people in his life, whether they are friends, family, colleagues, fans, or strangers." 
"I saw firsthand as he went from worrying about 'softening his edge' for a larger audience to realizing that his 'edge' wasn't as useful of a tool as he thought it was. That his gift for storytelling was something better," wrote Gunn in a series of tweets addressing James' firing. "In many respects this change in my brother was reflected in the change that the Guardians go through ... It's part of what made working on the Guardians movies such a rewarding experience for the cast, myself included."
Unfortunately, neither Gunn's words of support for his brother nor the Guardians cast's public request did anything to alter Disney's decision. The House of Mouse stood firm, believing that removing James from his position as director after a number of offensive past tweets of his resurfaced online was the right choice. 
Disney recently put Guardians of the Galaxy Vol. 3 on a temporary production hold in order to "regroup" and begin screening filmmakers to select the perfect director to take James' spot behind the helm. Still, Gunn told Tulsa World that Disney does still plan to move forward with Guardians Vol. 3 — with James' script — although he hasn't heard any word on when the film will resume production. 
"Obviously, I think it's a tricky proposition for them to find another director to step in — and also the scheduling of a lot of other actors who are incredibly busy can't be easy. But I know that they plan on making the movie," said Gunn. "I had not been contacted at all for a while, but I was recently contacted by Marvel saying, 'Yeah, we do plan to make this movie. We're just not sure when yet.'"
Gunn's remarks here corroborate an article published in early August 2018 by The Hollywood Reporter, whose sources relayed that Disney intended to use James' script for the third Guardians movie. 
Not scrapping James' story will likely prove a smart move on Disney's part. The company and its subsidiary Marvel Studios already have their hands full in trying to select a replacement director for Guardians Vol. 3, so attempting to find a different screenwriter to pen an entirely new story would only add another layer of stress to the already fraught situation. And even if Disney did tap someone else, the new scribe's script probably wouldn't feel like James', no matter how hard the individual tried to replicate his unique tone and sense of humor. Keeping James' script not only saves Disney and Marvel a pretty big headache, but it also ensures that at least some of James' vision for the third Guardians film will survive.
Guardians of the Galaxy Vol. 3 was long thought to premiere sometime in 2020. The film remains on a production hiatus, without an official release date.