Marvel's Loki Series Taps Rick And Morty Writer As Showrunner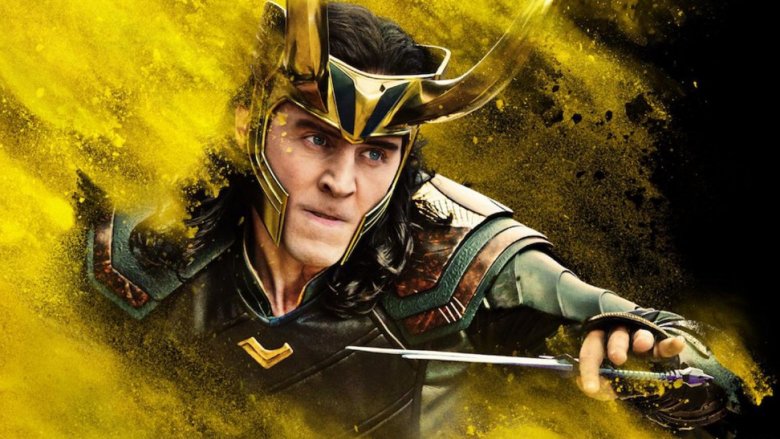 You may not be able to add "a sci-fi word to a car word and hope it means something," but you can add a Rick and Morty writer to a hotly anticipated Marvel project and hope it turns out wonderfully. 
The Hollywood Reporter confirmed on Friday that Marvel Studios had tapped Michael Waldron, a writer and producer who touts credits on Rick and Morty, Community, HarmonQuest, The Worst Guy of All Time (and the Girl Who Came to Kill Him), and Good Game, as the showrunner of the forthcoming streaming series centered around Loki. 
Not only will Waldron oversee the series, which will star Tom Hiddleston as the trickster god, but he'll also write the pilot episode, serve as an executive producer, and act as the creator of the yet-untitled show. 
Marvel hasn't yet revealed anything about what the Loki series entails in terms of plot and story– which shouldn't come as a surprise to those familiar with Marvel's intense secret-keeping habits — but sources close to THR have whispered a few details. Though Loki appeared to have died at the start of Avengers: Infinity War, Thanos (Josh Brolin) crushing his throat after the God of Mischief attempted to deceive him and save his half-brother Thor (Chris Hemsworth), there is a way around the character's death: setting the television series' episodes at various points in time rather than sticking to the timeline already in place in the Marvel Cinematic Universe. 
According to anonymous sources, the Loki series will follow Hiddleston's character as he appears "throughout human history as an unlikely influencer on historical events," using his skills in trickery and shape-shifting to do so.  
Sure, Avengers: Endgame could see Loki miraculously brought back to life (though we doubt that will actually happen considering he didn't die as part of Thanos' Decimation but was killed in a one-on-one slaying) and his standalone series could pick up after the events of that film, but it seems more plausible that the show will do its own thing separate from what the MCU movies have done. 
Regardless if this is the true plot of the Loki show or if Marvel is cooking up some other storyline entirely, Waldron feels a perfect match for the project. His experience working with a sharp, witty, and sometimes over-the-top bizarre series such as Rick and Morty means Waldron can lend a great sense of humor and cleverness to the Marvel show — which is exactly what a character as cunning, banter-y, and dramatic as Loki requires. Waldron's time spent as part of the production staff on Community, another brainchild of Rick and Morty co-creator Dan Harmon, indicates that he's had exposure to the ins and outs of running a television series; his stint as an executive producer on Good Game further shows Waldron knows the ropes of production, and signals that he won't fail in his responsibility as an executive producer of the Loki series. Most importantly of all, Waldron has done double duty before, having acted as the creator and showrunner of the writers room for Starz's pilot Heels. 
News of Waldron's attachment to Marvel's Loki series comes after the studio hired Empire's Malcom Spellman to get started on writing the Falcon and Winter Soldier team-up series, which features Anthony Mackie and Sebastian Stan reprising their respective role, and after Marvel hired Captain Marvel screenwriter Jac Schaffer to serve as the showrunner on The Vision and Scarlet Witch, starring Paul Bettany and Elizabeth Olsen. That Marvel already has creatives in place on all three of its in-the-works series, set for release on the upcoming streaming platform Disney+, evidences that the studio is channeling serious attention into its television ventures. 
As of now, Waldron is hard at work collaborating with filmmaker Steven Soderbergh and Paramount Network on Florida Man, and is busy writing and producing the fourth season of Rick and Morty. While we hope that Marvel gets the Loki show off the ground as quickly as possible, we are also eager to finally see the new season of Rick and Morty after it has spent so much time trapped in development purgatory following delays caused by contract negotiations. With any luck, Waldron will finish his work on Rick and Morty before hopping over to the Loki series, that way the adult animated series isn't negatively impacted by the upcoming live-action show. 
We'll have more information on Marvel's Loki series as additional details are made available.