Vision And Scarlet Witch Series Scores Captain Marvel Writer As Showrunner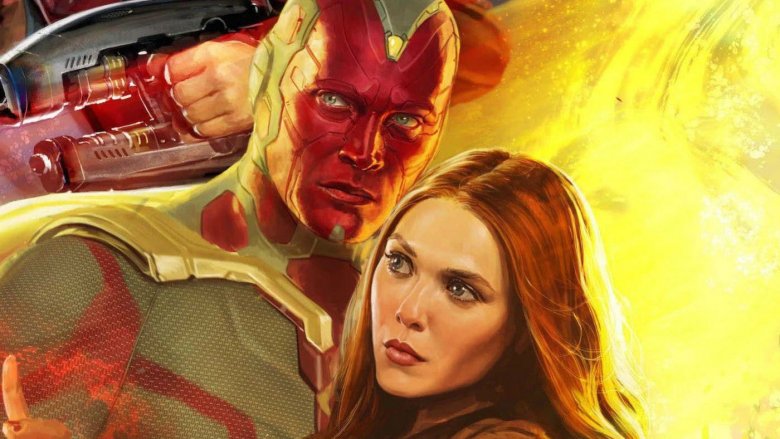 Who better to oversee a Marvel series than a Marvel movie writer?
As announced by The Hollywood Reporter, the Walt Disney Company and Marvel Studios have tapped Captain Marvel co-scribe Jac Schaeffer as the writer and showrunner of the upcoming Disney+ streaming series The Vision and Scarlet Witch. 
Sources close to the outlet noted that Schaeffer will pen the script for the series' pilot episode in addition to serving as showrunner and executive-producing the whole shebang. 
Infamous for its secrecy, Marvel hasn't revealed much about The Vision and Scarlet Witch in terms of plot. Both Paul Bettany and Elizabeth Olsen, who originated the synthezoid superhero and the sorceress whose real name is Wanda Maximoff on the silver screen, are expected to reprise their respective roles and lead the in-development series.
When word that Disney and Marvel were working on a series featuring Scarlet Witch first got out, reports suggested that she would be the show's sole focus. However, in October 2018, Slashfilm's Peter Sciretta reported that Vision would play "a large part" in the series, which might actually end up "more about the super-powered couple than just Wanda." While there's still no saying what exactly the show will be about, the fresh information that the series is titled The Vision and Scarlet Witch hints that Sciretta's sources may have been right all along.
Schaeffer is a natural choice to oversee The Vision and Scarlet Witch given her strong connection to the Marvel universe. Not only did she collaborate with fellow scribe Geneva Robertson-Dworet and co-directors Anna Boden and Ryan Fleck to scribble out the screenplay for Captain Marvel, the Brie Larson-led superhero solo flick we're certain will knock everyone's socks off this year, but Schaeffer also penned the script for the Black Widow movie, scheduled to begin filming later in 2019. And, whether they knew it then or not, those who went out to theaters to see Coco in 2017 are familiar with another of Schaeffer's creative works: Olaf's Frozen Adventure. Sadly, a lot of people had serious complaints about the 21-minute-long, not-so-short short film, but we're confident they won't have the same gripes with The Vision and Scarlet Witch since the two projects exist in totally different worlds. 
The Vision and Scarlet Witch is one of many Marvel series in the works. Also shaping up under Marvel's signature shroud of mystery are a spin-off series starring Tom Hiddleston as Loki, Thor's mischievous half-brother who died in the first few minutes of Avengers: Infinity War, and a buddy-cop-esque team-up show centered on Falcon and the Winter Soldier, portrayed by Anthony Mackie and Sebastian Stan. Both are apparently moving full steam ahead, with the latter project recently scoring Empire's Malcolm Spellman as its lead writer. 
Considering that Loki didn't last very long in Infinity War and that the final act of the film obliterated Vision, Scarlet Witch, Falcon, and the Winter Soldier, fans will have to wait until Avengers: Endgame to find out how (or if) the heroes will return from the dead for their respective series. 
An exact release date hasn't been set for The Vision and Scarlet Witch. Check back with Looper for updates on the project as more information comes our way.