Rick And Morty Season 4 Delayed Due To Contract Negotations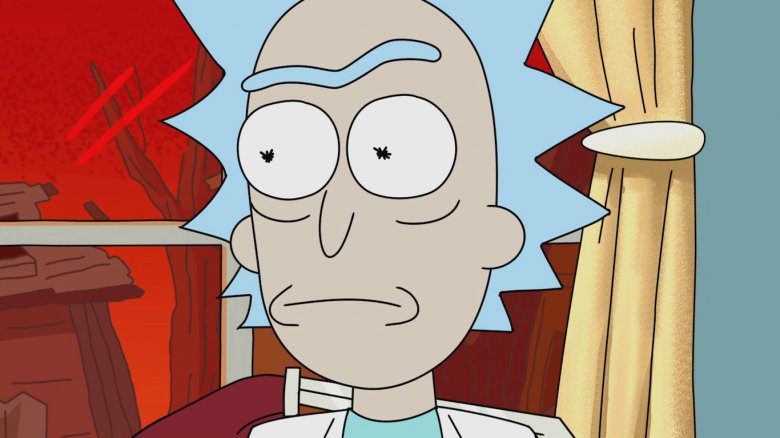 The fourth season of Rick and Morty isn't being slowed down by the Galactic Federation or any insectoid aliens. It's delayed because of contract negotiations behind the scenes.
Justin Roiland and Dan Harmon, creators of the Adult Swim series confirmed that the cable network has yet to renew the show for season 4, and it's due to ongoing contract talks with parent company Turner Broadcasting Systems.
Roiland tweeted that he doesn't have much control over the situation. "For everyone telling me to get back to work on Rick and Morty (season four), turn your attention to Turner. I'm waiting around just like you."
Meanwhile, Harmon — who is also the creator of the fan-favorite but canceled NBC series Community — opened up about the Rick and Morty delay on Kevin Smith and Scott Mosier's podcast SMODcast (via Newsweek). "The reason we're not working on Rick and Morty right now ain't because I figured out that I don't need to impress you," he said. "It's because of a little something called contract negotiations and it's gotten complicated this time around."
Rick and Morty follows the interdimensional misadventures of a cynical mad scientist named Rick Sanchez and his grandson Morty Smith. The show premiered in 2013, but fans have reluctantly grown accustomed to long delays in between seasons. There was an 18-month gap between the second and third seasons, and writer Ryan Ridley recently said the upcoming fourth season could be more than a year away.
"I know how long the show takes to write, let alone animate," he said. "So it's just like, I'd be surprised if there was a fourth season on the air any sooner than 2019 — in late 2019."