All the Venom 2 rumors and spoilers leaked so far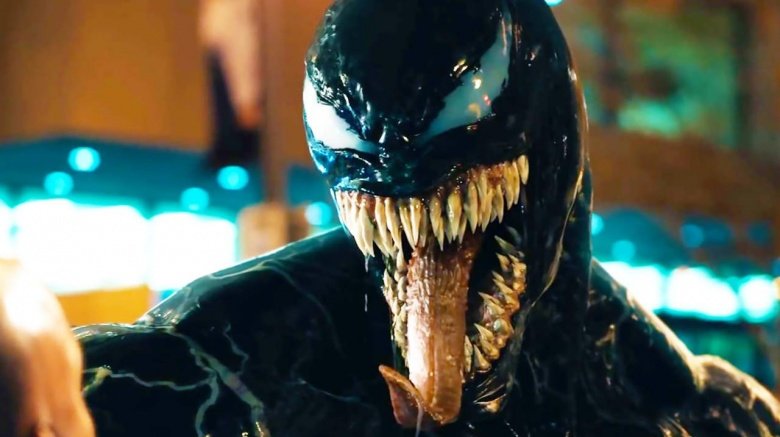 Critics and audiences sometimes disagree, and 2018's Venom is a prime example. Equal parts sci-fi horror flick and superhero origin story, Venom's utterly abysmal score on Rotten Tomatoes didn't do anything to stop moviegoers from paying to see the former Spider-Man villain eat bad guys on the big screen. Venom proved more profitable than any of the live-action Spider-Man movies — including those starring Tobey Maguire, Andrew Garfield, or Tom Holland — with the sole exception of Sam Raimi's first Spider-Man from 2002. Its advance ticket sales outperformed those of a number of successful MCU films. That's impressive, if for no other reason than that the last time audiences saw a live-action Venom — played by Topher Grace in 2007's Spider-Man 3 — it helped to kill a franchise.
This time around, in most likelihood, we're going to get a sequel. Anyone who saw Venom likely expects one — particularly anyone who bothered to watch the mid-credits scene with Woody Harrelson that practically screamed, "Sequel Villain! Sequel Villain!" But one thing that seems clear about Hollywood is that if you think you know what's going to happen, just wait five minutes and everything could change. The film industry is filled with should'ves, would'ves, and could'ves, including long lists of sequels that died on the vine. 
For now, we're pretty sure a Venom 2 is on its way, and we're keeping our ears to the ground to bring you all the rumors and spoilers about the symbiote's return.
Will it happen?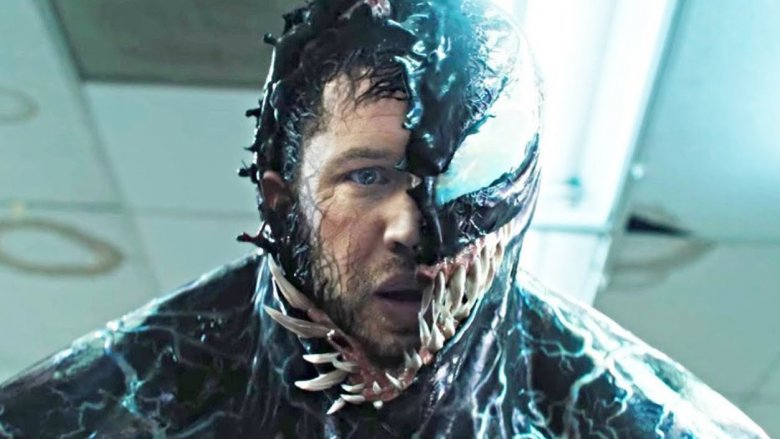 As to whether or not there will even be a Venom 2, for now a sequel looks all but confirmed. For Sony to not move forward with a sequel to Venom when superhero movies are –much to BIll Maher's disappointment — still killing it in the box office would mean leaving huge piles of cash on the table. 
Still, experience teaches us until you've got your move tickets, don't assume anything. Sony hasn't confirmed Venom 2 yet and director Ruben Fleischer said he didn't make the movie with any kind of sequel guarantees. Speaking to Metro USA, Fleischer said that, yes, he was "laying the groundwork" for sequel opportunities while making Venom, but that he wasn't focused on that while making the film. "I guess," he mused, "audiences will let us know if they want to see another installment."   
If the fact that Venom helped October ticket sales earn a new record isn't a sign that audiences want a sequel — or the huge success the film had in China, where it enjoyed an extended run in theaters — then we're not sure what is.
2020 Venom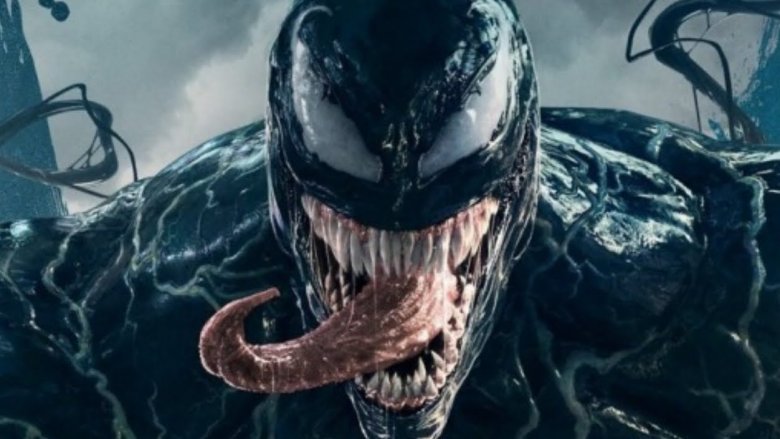 In November 2018, news broke that not only pointed to confirmation of a Venom sequel, but that it might be scheduled for October 2020. Variety reported that Sony had two 2020 release dates confirmed for its Marvel properties — one for July 10, and the other for October 2.
The July date, as expected, was being reserved for Sony's Morbius, starring Jared Leto, about another lethal anti-hero who started his comic book life as a Spider-Man villain. With few Sony/Marvel projects confirmed, Venom 2 was clearly good guess for the October date. It would mean Venom 2 would be released on the same month as its predecessor, and the anti-hero is a perfect fit for the Halloween season.
Of course, we know Sony is also in the process of making movies for Spidey villains Kraven the Hunter and Mysterio. Both movies are still in the early stages, but in August 2018 it was reported that Equalizer screenwriter Richard Wenk had signed on to write Kraven. There could be a surprise switch-up in Sony's slate (especially in the wake of their split from Marvel Studios on the Spider-Man franchise), but it seems almost certain that we'll get Venom 2 in October 2020.
Woody's back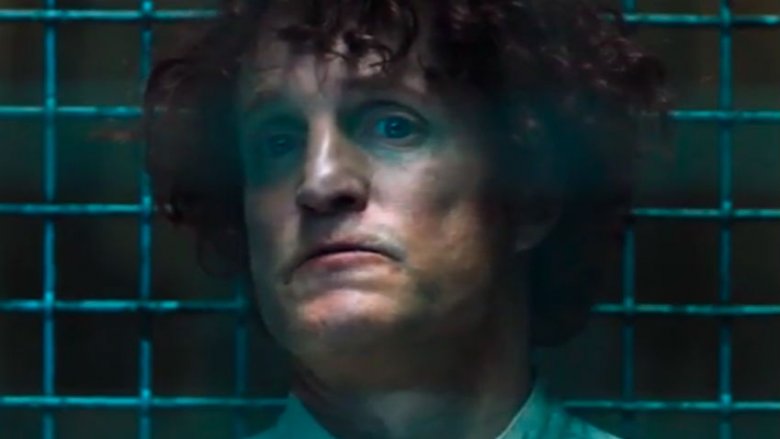 If you were waiting for Woody Harrelson to show up in Venom, then you had to wait until the mid-credits for a brief scene. Presumably returning to his career as an investigative journalist, Eddie Brock (Tom Hardy) is summoned to San Quentin, where Harrelson's character — a serial killer who refuses to speak to anyone but Brock — waits in a cage for the reporter. Everything about the scene feels like the foundation for a sequel, and in May 2018, Harrelson confirmed he planned to show up in Venom 2.
While promoting Solo: A Star Wars Story, Harrelson spoke to Collider about what were, at the time, unconfirmed reports about his appearance in Venom. Harrelson said yes, he would appear "in a fraction" of Venom, but that he would be playing a larger role in the sequel. "So I haven't read the script [for Venom 2]," Harrelson said, "but anyways, just rolled the dice."
There's gonna be Carnage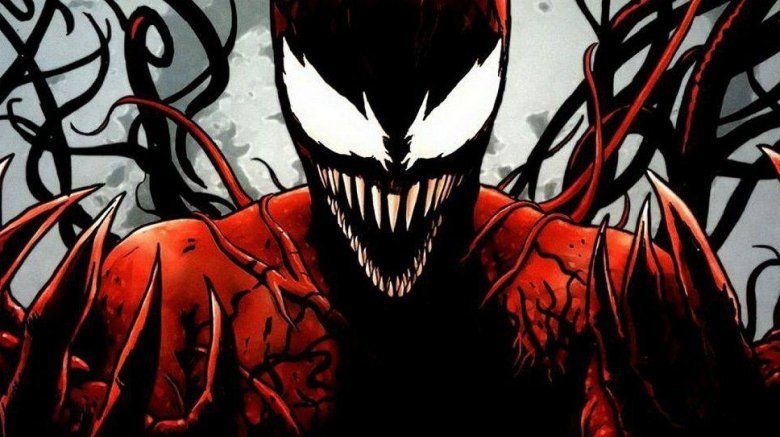 If you're a Marvel Comics fan, then the hints about Woody Harrelson's role in Venom's mid-credits scene weren't very subtle. No one in the scene refers to the character by name. The closest they get is when the prison guard who leads Eddie Brock to Harrelson's cell calls the prisoner "Red." That nickname, Harrelson's curly red wig, the fact that he's a serial killer, and his closing line ("There's gonna be carnage") point pretty hard to Marvel supervillain Cletus Kasady, a.k.a. Carnage.
In the comics, Venom's symbitoe species — the Klyntar — reproduce asexually, and Venom's own symbiote spawn had the horrible idea of bonding to serial killer Cletus Kasady. The result of a super powerful alien merging with an already prolific murderer had exactly the result you'd think it would. Carnage has proven to be one of Marvel's most popular villains. He was the Big Bad of the popular 1993 crossover event Maximum Carnage. He's enjoyed a number of his own one-shots, miniseries, and even regular monthly series. He's tougher than Venom and has a body count to rival the Joker's.
While it's been confirmed that Harrelson plans to return for Venom 2, it isn't confirmed he's playing Carnage. All the hints in the mid-credits scene could be red herrings. However, considering the expectation those hints roused and Carnage's appeal among fans, if Sony executives don't want fans to storm their offices with pitchforks and torches, then Woody Harrelson will play Carnage in Venom 2.
Venom will eat people in a family friendly way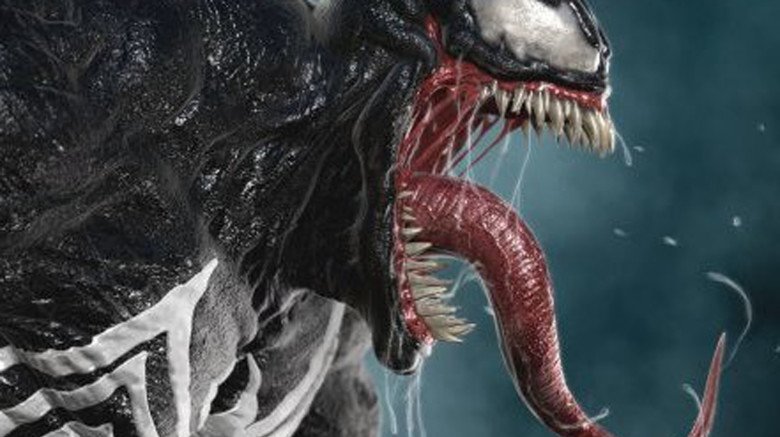 Considering the nature of the character, it's surprising Venom didn't earn an R rating. According to producer Avi Arad, Venom 2 won't be R either.
That may be even a bigger surprise with the likelihood of Carnage's involvement in the sequel. Cletus Kasady would be an R-rated villain even without the Carnage symbiote. When he's Carnage? The guy makes most serial killers look like Teletubbies in comparison. Assuming Carnage will be the villain of Venom 2, how do you make that movie PG-13 and remain faithful to the source material?
Arad told Collider he doesn't think you need an R rating to do Carnage justice. "It's not about what he does," Arad said, "because we never have to show the knife going from here to there." The Venom producer called Kasady a "tortured soul," and said that what's important in adapting Carnage is to make him "someone you can feel for."
Sympathetic villains certainly can be successful villains; the MCU's Loki and Thanos are proof of that. Venom also proves true what Arad says about not having to show "the knife going from here to there." We know Venom eats villains in the film, though we never actually see it on the screen. We'll see if the filmmakers can do likewise with Carnage. But if the comics are any indication? They're going to need to kill a lot of people offscreen. A lot. 
Venom vs. Spidey is 'inevitable'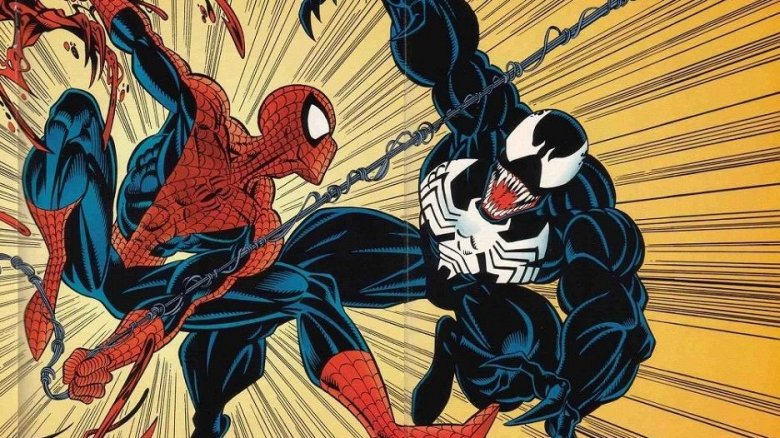 To comic book purists, divorcing Venom's movie origin from Spider-Man may have been more painful than a symbiote being ripped from its host, but Venom director Ruben Fleischer seems fairly sure the two will collide onscreen eventually. 
Speaking to ScreenRant, Fleischer said, "I'd love to see [Venom] face off against Spider-Man at some point. It feels like that's inevitable." Fleischer went on to say he knew that both Tom Hardy and Tom Holland — who plays Spider-Man in Marvel Studios' films — were excited about the prospect, and that he didn't know whether or not that would mean Venom would or could become part of the MCU. 
If Fleischer feels a Venom/Spidey clash is "inevitable," could we see that happen in Venom 2? It's possible. The idea has enticing potential, especially if Carnage proves to be the sequel's villain. In the comics Spider-Man, Venom, and Carnage have always worked as an interesting trio of combatants, particularly with Venom sometimes flip-flopping between allies. It's enough to make you want to imagine that the sequel to Venom, instead of Venom 2, might be titled Venom: Maximum Carnage. 
Kelly's back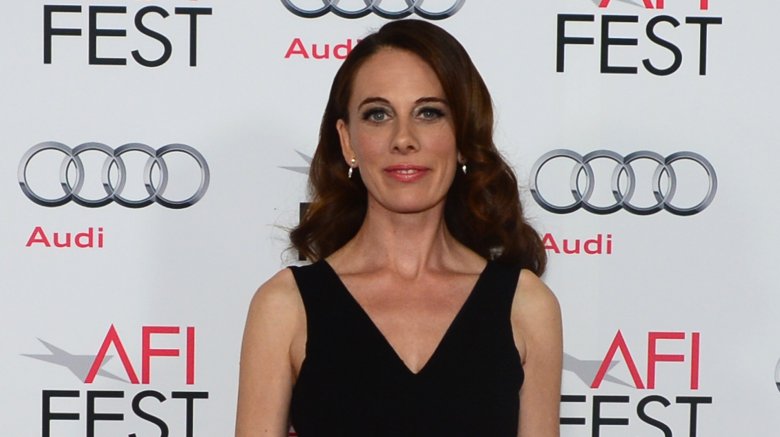 Getty Images
According to Variety, Sony plans to keep at least one of Venom's screenwriters for the sequel. The venerable trade's sources say Sony offered Kelly Marcel — who co-wrote 2018's Venom with Jeff Pinkner and Scott Rosenberg — a "significant" deal to continue her work for Venom 2. She'll also earn an executive producer credit, although there was no word in Variety's piece about any potential returns for Pinkner or Rosenberg.  
Marcel got her screenwriting start on the short-lived 2011 sci-fi series Terra Nova. Before Venom, her biggest screenwriting project was the popular erotic romance Fifty Shades of Grey, based on the E.L. James novel of the same name. Her upcoming projects include an as-yet-untitled Elvis Presley biopic and Cruella, a prequel about Cruella de Vil, the infamous villain of the 1961 animated film One Hundred and One Dalmations.
While reporting Marcel will be returning, Variety said another crucial Venom alum might not get the chance.
Symbiotes or zombies?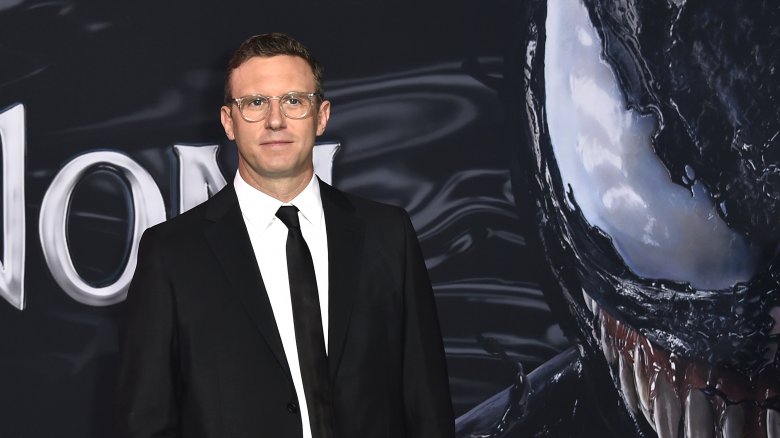 Getty Images
Considering Venom's record-breaking success, you'd think the director could name his own price to helm the sequel. But the same Variety article that leaked the return of screenwriter Kelly Marcel pointed out that it looks like Venom director Ruben Fleischer won't be able to direct Venom 2, whether he wants to or not. 
Fleischer directed 2009's post-apocalyptic comedy Zombieland. In July 2018 Sony confirmed the production of Zombieland 2 with returning stars Woody Harrelson, Emma Stone, Jesse Eisenberg, and Abigail Breslin — as well as Fleischer, who's set to direct the sequel. 
If Fleischer is going to be busy directing Zombieland 2, then it could be difficult if not impossible for him to also direct Venom 2. The Variety article didn't offer any hints about who, if anyone, Sony might be considering to replace Fleischer. It could be that — considering both franchises are under Sony's tent — the studio is trying to find a way to facilitate Fleischer helming both projects before fishing for a successor. Considering Harrelson will probably be playing Carnage in Venom 2 as well as appearing in Zombieland 2, maybe he and Fleischer could just... carpool or something.
Sony wants it, Marvel didn't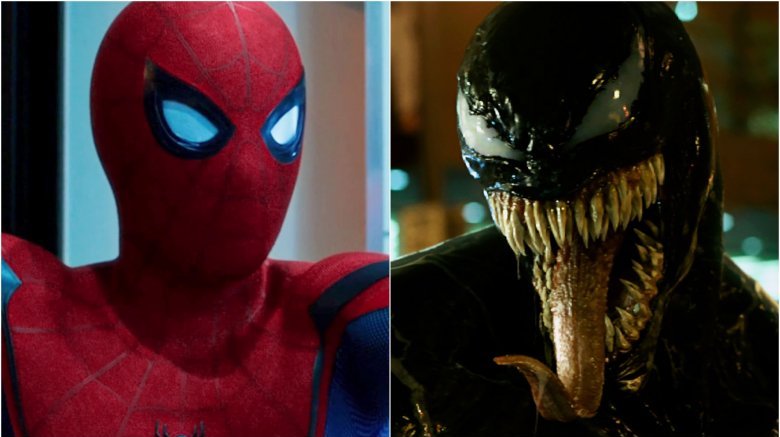 In May and June 2019, there were a lot of rumors about Tom Holland's Spider-Man and Tom Hardy's Venom crossing paths, including reports that the symbiote might find his way into Spider-Man 3. 
Roger Wardell — known for dropping MCU spoilers including revealing the so-called "Fat Thor" — tweeted at the end of May that Deadpool would not appear in Spider-Man 3 but that Sony "desperately" wanted Hardy's Venom to be in the film. Likewise, in the beginning of June, We Got This Covered reported that a Reddit user calling themselves "TheMarvelScoopMaster" wrote that a Venom/Spider-Man crossover "is what Sony wants... [Marvel Studios] won't bring him in." 
Later in June, Marvel Studios President Kevin Feige spoke to Cinema Blend and said that a Venom/Spider-Man crossover was "up to Sony." Feige clarified that "Sony has both of those characters" and that he saw a Venom/Spidey crossover as "likely," but out of his hands.
At first it may seem that the various Spider-Man 3 rumors and Feige's quote contradict one another, but not necessarily. Wardell and TheMarvelScoopMaster are specifically talking about Sony wanting Venom to show up in an MCU film, whereas the crossover that Feige calls "likely" is a Venom/Spidey meeting in a Venom film. So if all parties are to be believed, then the conflict here seems to not be about whether Venom and Spidey will meet, but whether that meeting would make Venom a part of the MCU — now a moot point.
Hardy is confirmed and more on Venom/Spidey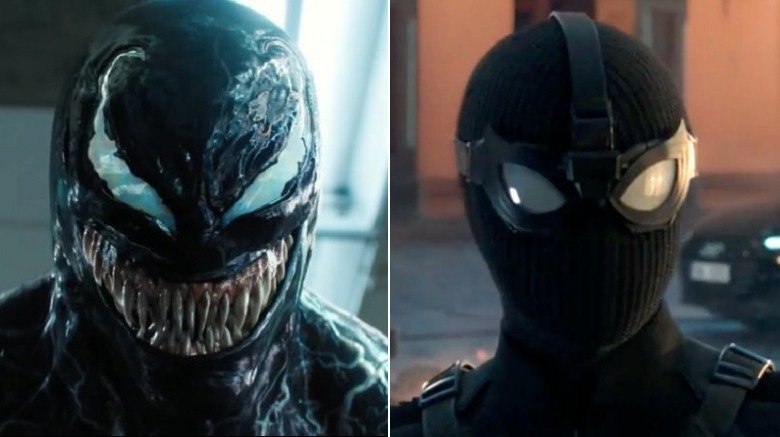 In late June 2019 Fandango spoke to Amy Pascal, a producer who has worked on most of the Sony Spider-Man-related films that have come out since 2017, including Spider-Man: Homecoming, Far From Home, Spider-Man: Into the Spider-Verse, and Venom. For the first time, Pascal confirmed Tom Hardy would be reprising the role of Eddie Brock in Venom 2, "magnificently playing [Venom] as no one else can." Hardy's return was presumed, but Pascal's talk with Fandango was the first official word on that score.
Pascal also talked about the reports of an eventual Venom/Spider-Man crossover. At first the producer's answer seemed broad and noncommittal, saying simply "Everybody would love to see that. You never know someday... it might happen." Later, Pascal seemed less coy. Asked about Tom Holland's Spider-Man appearing in a Venom film, Pascal said, "We have big plans for Tom Holland to be a part of everything." But then the producer seemed to walk back what she said by framing it as part of a joke. Laughing, she said, "Every movie we ever do! [Tom Holland] needs to be in every movie that I ever work on!"
So there's nothing official, but if nothing else it's safe to assume that — whether he'll appear in Venom 2 or a subsequent Venom sequel — behind the scenes the possibility of Holland showing up in a Venom film has been discussed at Sony.
Andy Serkis will direct Venom 2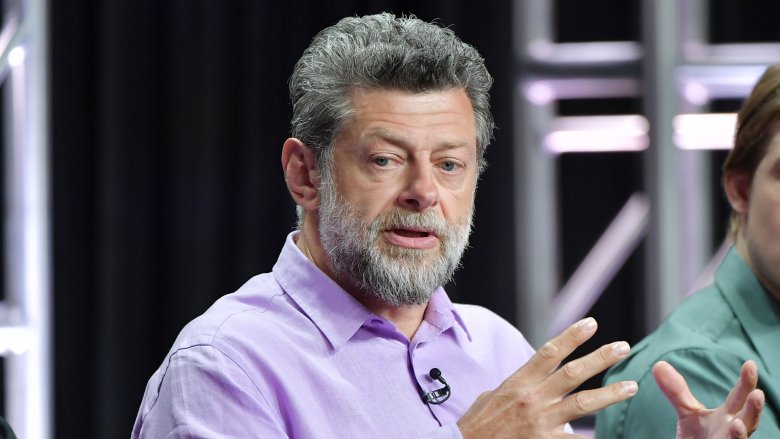 Amy Sussman/Getty Images
In late July 2019, there were rumblings that Andy Serkis was the frontrunner to direct Venom 2. Other reported candidates included Bumblebee director Travis Knight and Rupert Wyatt, best known as the director of Rise of the Planet of the Apes. By early August, the choice of Serkis to replace Ruben Fleischer as Venom 2's director was confirmed. Variety first reported in January that Fleischer would be unable to return because of scheduling conflicts with the filming of Zombieland 2.
So far, Serkis only has a few directing credits under his belt, with his first being the 2017 love story Breathe — starring, fittingly enough, former Spider-Man Andrew Garfield. Of course, Serkis is best known for his motion capture work in various science fiction and fantasy films — including Gollum in Peter Jackson's Lord of the Rings and The Hobbit adaptations, the titular beast of the 2005 King Kong remake, and the villainous Supreme Leader Snoke of the Star Wars sequel trilogy. You may also recognize him as the South African weapons dealer Ulysses S. Klaue, who loses his arm in 2015's Avengers: Age of Ultron and returns as one of the bad guys in 2018's Black Panther.  
Jon Watts thinks a Spidey/Venom crossover would be huge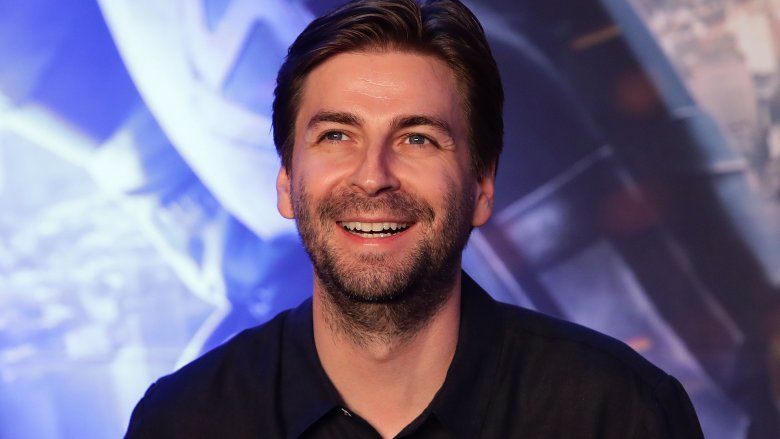 Chung Sung-Jun/Getty Images
Naturally, many fans wonder whether there ever will be a Spider-Man/Venom meeting on the big screen — though some question whether or not there should be such a crossover. For Jon Watts, director of both 2017's Spider-Man: Homecoming and 2019's Spider-Man: Far from Home, there's no longer any question. He's behind the idea in a big way. 
Speaking to ComicBookMovie at the end of June 2019, Watts applauded the idea of a meeting between the characters. Asked if characters from what ComicBookMovie's Josh Wilding called  "two very different franchises" would make sense together, Watts didn't see a problem. 
Watts said, "I found Venom to be so funny and I thought Tom Hardy was so great, I don't know that [Spider-Man and Venom] are so different. I think you put those two Toms together and you're going to see something pretty special."
Ironically, while the news that Spider-Man will no longer be a part of the MCU may make a Spider-Man/Venom crossover more possible, it could also mean Watts will have nothing to do with it. After news surfaced of the breakdown in negotiations between Marvel and Sony, one report suggested that Watts had not yet signed on for the third Tom Holland Spider-Man entry. 
The Sony/Marvel split may mean an R-rated Venom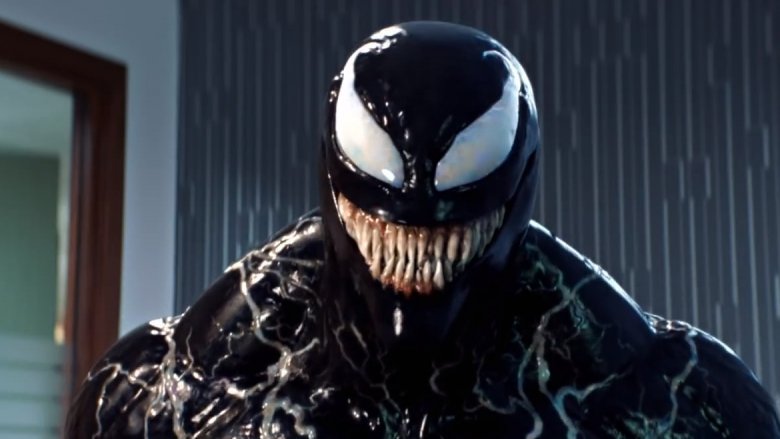 In October 2018, Venom producer Avi Arad told Collider that — in spite of the inclusion of the villain Carnage, who is a symbiote linked to a prolific serial killer — the sequel would likely be PG-13 just like its predecessor. However, with Marvel and Sony parting ways, there's some speculation that Sony will follow the example of Deadpool and Logan to make Venom 2 an R-rated superhero flick. 
Shortly after the Marvel/Sony news broke, Variety's Justin Kroll tweeted his guess that an R rating for the sequel was a possibility that "sticks out." Kroll implied that the main reason Venom was PG-13 was because Sony wanted to leave the possibility open of a crossover between future Venom flicks and the MCU. "Sony had considered an R-rating for VENOM," Kroll wrote, "but passed in fear cross-over chances would be hurt."
Presumably, unless Disney and Sony end up mending fences (not likely, considering the tone of finality in Kevin Feige's comments at the D23 Expo), Spider-Man's extraction from the MCU kills any possibility of, for example, Venom meeting the Avengers. If that's the case, then Venom 2 could end up being a lot bloodier than its predecessor.
Venom 2 finds its cinematographer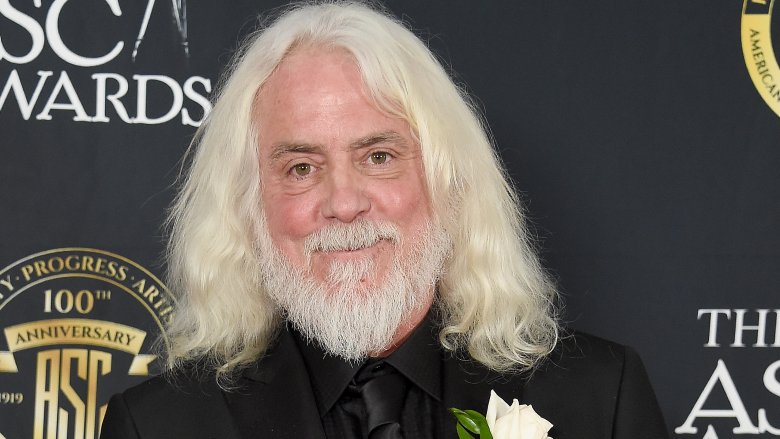 Gregg DeGuire/Getty Images
It's no secret that Venom's high profits weren't echoed in its critical reviews. Judging by the latest recruit to the sequel's creative team, the sequel might have a lot more appeal for serious cinephiles. 
Shortly after it was confirmed that Andy Serkis would direct Venom 2, news broke that award-winning cinematographer Robert Richardson would be joining the film as well. Richardson's work has won him three Academy Awards — for 1991's JFK, 2004's The Aviator, and 2011's Hugo — and he's been nominated a total of nine times. Richardson is a frequent collaborator with Martin Scorsese and Quentin Tarantino. His most recent Oscar nomination was for 2015's western bloodbath The Hateful Eight and he was Director of Cinematography for 2019's Once Upon a Time... in Hollywood. 
Venom 2 won't be the first time Serkis and Richardson have worked together. Richardson was Director of Cinematography for Serkis' directorial debut, 2017's Breathe.