Dark Phoenix Director Explains What Went Wrong With X-Men: Apocalypse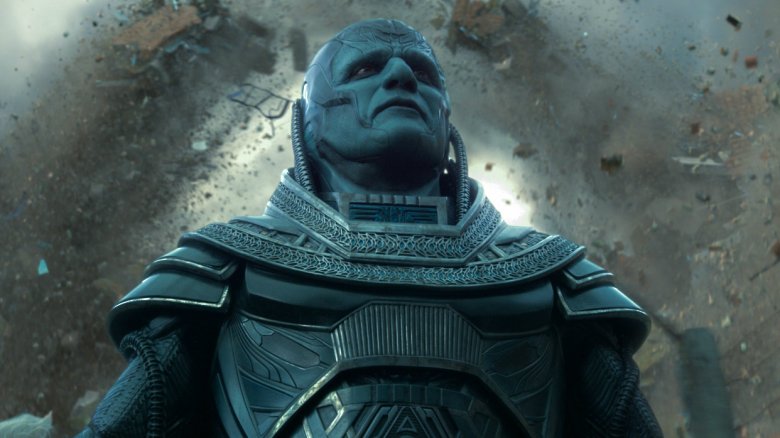 20th Century Fox
Bigger isn't always necessarily better, even when it comes to comic book movies.
Although last year's X-Men: Apocalypse brought in more than $543 million worldwide, the reviews weren't kind and many fans were left unimpressed. Simon Kinberg, director of the upcoming X-Men: Dark Phoenix, produced and wrote the script for Apocalypse, told Entertainment Weekly he knows where everything went wrong.
"I think we took our eye off what has always been the bedrock of the franchise which is these characters," he said. "It became about global destruction and visual effects over emotion and character."
It's a sentiment echoed by producer Hutch Parker. "It's always dangerous if your script is evolving while you're shooting," Parker said. "Certainly, in hindsight, we all feel like the genre has been evolving aesthetically and tonally and that the film didn't. There's a lot that I think is very good in the film but, as a whole, it was struggling to find ways to coalesce, narratively emotionally and in terms of plot. Aesthetically, it felt sort of dated relative to an evolution you were seeing play out everywhere else. We learned a lot from that."
Kinberg, who makes his directorial debut with Dark Phoenix, said he's determined to make a more grounded and realistic movie. "One of the things I went into this film wanting to do is obviously focus on the characters and give them real emotions to play and come up with a theme that would make it feel relevant and necessary in today's world."
Sophie Turner, who plays Jean Grey/Phoenix, said we'll be able to tell a big difference between Apocalypse and Dark Phoenix. "It is so gritty and there are so many fantastical things in this movie and we really wanted it to resonate with every member of the audience who watches it, so we had to make to so real as well," she said. "You still get that sense of escapism when people start flying but there's so much reality in it. I think it will really affect people."
In addition to Turner, X-Men: Dark Phoenix stars James McAvoy as Charles Xavier, Michael Fassbender as Magneto, Jennifer Lawrence as Mystique, Nicholas Hoult as Beast, Evan Peters as Quicksilver, Alexandra Shipp as Storm, and Kodi Smit-McPhee as Nightcrawler. 
X-Men: Dark Phoenix hits theaters on Nov. 2, 2018.