Kraven The Hunter Movie Captures Screenwriter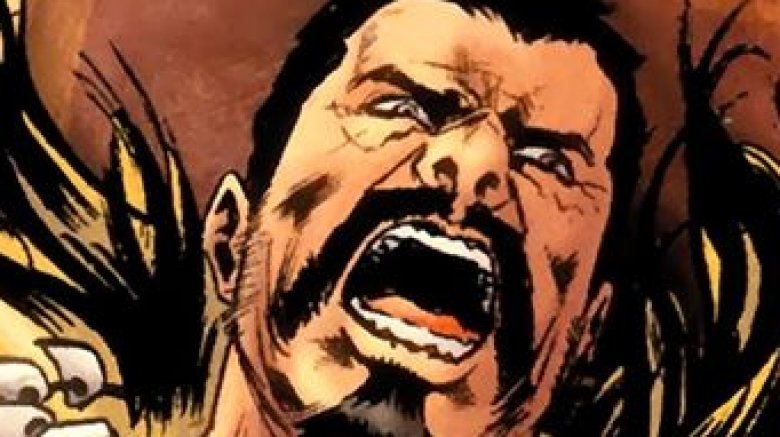 A new villain is approaching Sony's Marvel's Spider-Man Universe, as Sony Pictures has reportedly secured a writer for a feature film centered on the Marvel Comics character Kraven the Hunter.
The news comes from Collider, citing multiple sources familiar with the development. If true, it's the first real indication that Sony is truly keen on making a Kraven movie, the production of which has long been threatened with little real evidence of work moving forward on it.
According to Collider, Sony has hired Richard Wenk to take the first crack at Kraven the Hunter, picking up the screenwriter for the gig just after the release of his latest movie, The Equalizer 2. Prior to that Denzel Washington-starring action movie, Wenk also notched writing credits on Jason Statham's The Mechanic, The Expendables 2, the first Equalizer, and Jack Reacher: Never Go Back.
While we're sure Wenk is a versatile writer who could probably take a crack at anything, his track record does seem pretty suggestive of the kind of movie Sony seems to be looking for. That is to say, it sure sounds like Sony's wanting to set up a muscular and masculine bit of old man action that you and your pops both would get a kick out of over barbecue.
Kraven — also known by his real name of Sergei Kravinoff — has been around in comics since his first appearance in The Amazing Spider-Man #15 in 1964. He was introduced as a big game hunter who latches onto a peculiar white whale in Spider-Man, whom he considers to be the ultimate prey.  
Since those early appearances, Kraven has gone on to become one of the most well-known figures of the Spider-Man rogues' gallery, with the story arc "Kraven's Last Hunt" being a particular highlight for comic readers. 
Despite that familiarity on the page, Kraven is a completely unknown quantity on screen, having never appeared in a live-action movie before. This isn't necessarily a bad thing, but it does highlight a sort of risk there is here for Sony when it comes to hanging a whole movie around him.
In addition to Kraven, Sony is also developing movies — like, actually working on them, with people hired to do real work — based on Morbius, the Living Vampire and the duo of Black Cat and Silver Sable, with Jared Leto having already been hired to star in the Morbius movie. 
Nearly finished but yet to see release is Venom, starring Tom Hardy and directed by Ruben Fleischer, which is to be the first of these Spider-Man-less Spider-Man spinoffs Sony is actually bringing to theaters. 
Suffice it to say, the performance of and reaction to Venom will be hugely important in determining what these movies are going to be like when they see release, and if they even make it to the finish line at all. If Venom flatlines with negative reviews and low audience enthusiasm, then it's totally possible for all of this stuff to get called off — which is pretty much what happened to a bunch of proposed spin-offs in the wake of the disappointing performance of The Amazing Spider-Man 2. 
None of these movies have anything to do with Marvel Studios' own cinematic universe, in which Tom Holland's Peter Parker currently resides — at least for now. Sony and Marvel's shared custody arrangement of the Spider-Man character initially generated some confusion regarding just what sort of overlap there might be between these universes, but at the moment, there seems to be a clear line between Venom and these other villain movies and what's going on with Marvel. 
The next Spider-Man movie, Spider-Man: Far From Home, will be out on July 5, 2019. Venom, the potential start of Sony's Spider-Verse (or whatever they want to call it), will be out in theaters this fall on October 5.