Venom 2: Andy Serkis Being Considered To Direct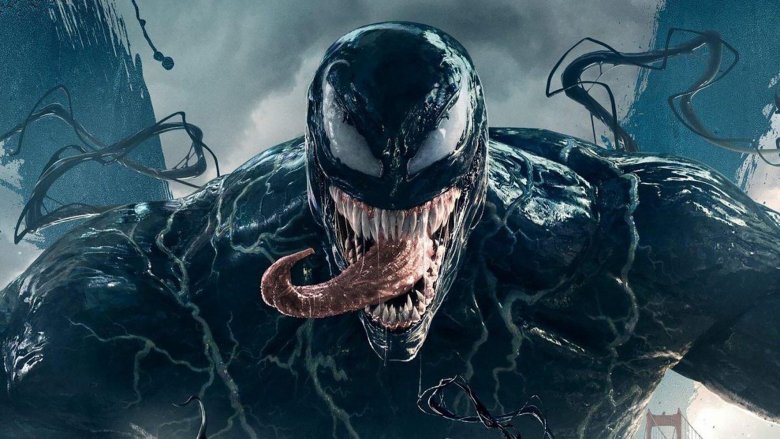 The quest to fill the director's chair for Venom 2 just got a lot more interesting.
Andy Serkis, known primarily for being the undisputed king of motion capture performances, is reportedly being considered to direct Sony Pictures' sequel to its 2018 surprise smash hit Venom. The studio is also taking a look at Bumblebee helmer Travis Knight and Rise of the Planet of the Apes' Rupert Wyatt. (via Variety)
While any of these three would certainly be capable, Serkis would be a particularly intriguing choice. The Englishman boasts a long career in television and film as an actor, stretching all the way back to the late '80s — but he really began to turns heads at the dawn of the era of modern motion capture, with his performance as Gollum in Peter Jackson's Lord of the Rings series. He would go on to turn in astonishingly nuanced mo-cap turns as the title character in Jackson's 2005 King Kong remake, as Caesar in the rebooted Planet of the Apes series, and as Snoke in Star Wars Episode VII: The Force Awakens and Star Wars Episode VIII: The Last Jedi.
That's not to say, however, that Serkis doesn't show his actual face onscreen from time to time. Notably, he appeared as the ruthless smuggler Ulysses Klaue in the Marvel Cinematic Universe, appearing in a cameo in 2015's Avengers: Age of Ultron and in a slightly beefier role in 2018's Black Panther. As a director, he only has one theatrical feature under his belt: the 2017 romantic drama Breathe. He's also helmed the TV movie The Ruins of Empires for BBC Two and the Jungle Book adaptation Mowgli: Legend of the Jungle for Netflix.
Hiring Serkis to preside over Venom 2 would surely be one way to get the best possible performance out of star Tom Hardy, whose time onscreen as the mega-tongued symbiote in the original flick was rendered in mo-cap. That film's director Ruben Fleischer acquitted himself just fine, but was unable to return, being occupied with the upcoming Zombieland: Double Tap. 
As for the other guys who have piqued Sony's interest, they're also no slouches. Knight burst onto the scene in 2016 with his feature directorial debut Kubo and the Two Strings, which wowed audiences and garnered two Oscar nominations, before turning in by far the best-reviewed film in the Transformers franchise with last year's Bumblebee. Wyatt helped breathe new life into the Planet of the Apes franchise with 2011's fantastic Rise of the Planet of the Apes; most recently, he co-wrote and directed the ambitious sci-fi/thriller Captive State, which severely underperformed at the box office, but boasted a unique and chilling original story and a strong visual sense.
Any of the three filmmakers would be an excellent choice for Venom 2, which Sony hopes can replicate the unexpectedly massive box office performance of its predecessor. Despite being a solo vehicle for a well-established Spider-Man villain which featured exactly zero references to Spider-Man, the flick rode Hardy's typically committed performance and bonkers action set pieces to a whopping $856 million dollar global box office take, weathering a lukewarm critical reception and giving Sony hope for the future of its SUMC (Sony Universe of Marvel Characters), which so far has no connection to the immensely successful Marvel Cinematic Universe.
While talks with all three are said to be in the preliminary stages, it's likely that Sony will be moving fast. The studio has an "untitled Marvel sequel" slotted for release on October 2, 2020 — and since Venom is the only SUMC flick so far, it's pretty easy to parse out what it'll be. In the meantime, the Jared Leto starrer Morbius (also centering on a longtime Spidey nemesis) will drop on July 10; that flick will constitute an interesting experiment, as it's not at all clear just how large audiences' appetite for Spidey villains (sans Spidey) really is. Venom has been a fan favorite ever since debuting in the pages of Marvel comics in the mid-'80s; Morbius (also known as the "Living Vampire") doesn't have quite that level of name recognition, and there is a strong contingent of comic fans who still haven't forgiven Leto for his weird, tattooed take on the Joker in the 2016 DC movie Suicide Squad.
Morbius, then, may be a bit of a wild card — but Venom 2 seems all but guaranteed to perform on par with its predecessor. Fans loved Hardy in the role, and this time around, he'll be facing a formidable nemesis in the form of Cletus Kasady/Carnage (Woody Harrelson), who was teased in the first flick's post-credits stinger.
Once the director's chair is filled, production on Venom 2 will likely shift into high gear — meaning that there should be no shortage of news to report in the very near future. We'll keep our eyes peeled for developments, and keep you up to speed.