Criminal Minds Actors You May Not Know Passed Away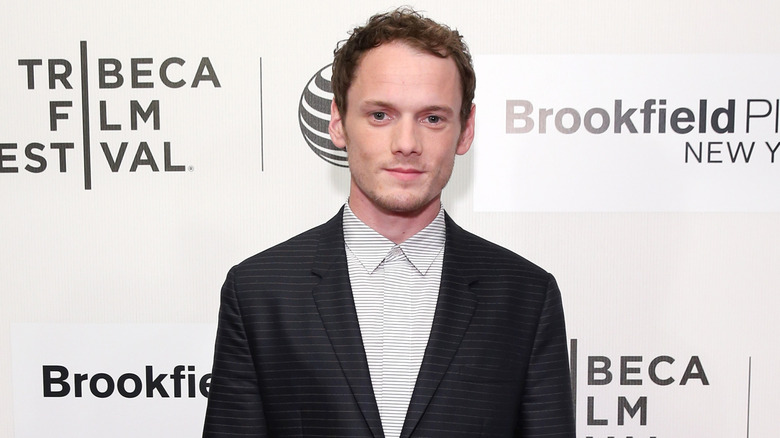 Neilson Barnard/Getty Images
"Criminal Minds" was one of the most-watched shows on the CBS line-up prior to its exit from the network in 2020, consistently ranking highly across the board alongside spinoff shows like "Criminal Minds: Suspect Behavior," and "Criminal Minds: Beyond Border." The show details the investigations of criminal profilers at the FBI's Behavioral Analysis Unit as they search for the unknown perpetrators of dastardly crimes.
The brainchild of creator Jeff Davis, "Criminal Minds" has been known for bringing in some major A-list talent over the years in both minor supporting and major recurring roles. Actors like Mandy Patinkin, Lola Glaudini, Paget Brewster, Jennifer Love Hewitt, Aisha Tyler, and many more have been featured throughout the 16 seasons of this colossal crime show. Nonetheless, just as many incredible performers who have appeared in the "Criminal Minds" universe have sadly passed on since their time on the series.
Some of the actors on this list were household names with huge careers ahead of them, while others were known as dedicated character actors who were more recognized for their faces than their names. Either way, read on to learn all the "Criminal Minds" actors you may not know passed away.
Luke Perry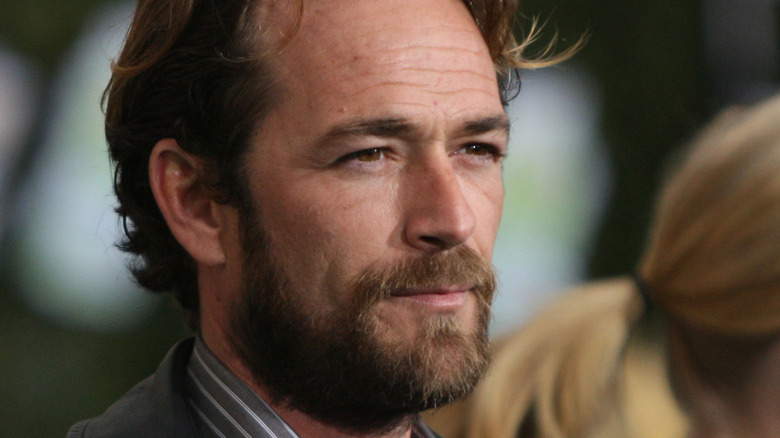 Mark Davis/Getty Images
One of the more recent actors to pass away from the supporting cast of "Criminal Minds" is Luke Perry, a beloved and well-respected performer who was best known for his role as Dylan McKay from "Beverly Hills, 90210." He became something of a teen idol during his time on the show from 1990 to 1995, and then again from 1998 to 2000, but his career transcended well beyond his stint on the melodramatic series. Perry was also known for his roles as Fred Andrews in "Riverdale," Billy Masterson in "The Fifth Element," Rev. Jeremiah Cloutier in "Oz," and Wayne Maunder in "Once Upon a Time in Hollywood" (which ended up being his last, posthumous role).
In "Criminal Minds," Perry played the part of a deranged but charming cult leader named Benjamin Cyrus who was introduced in the Season 4 episode, "Minimal Loss." Cyrus is shown to be a perverted criminal who takes advantage of his young apostles in his remote "Separatarian Sect" cult. Clearly inspired by real-life events such as "Heaven's Gate" and "Branch Davidians," the episode ends with a fiery shootout where Perry's character is shot and killed by Morgan (Shemar Moore). Perry passed away in 2019 after suffering a series of strokes at the age of 52.
Nicki Aycox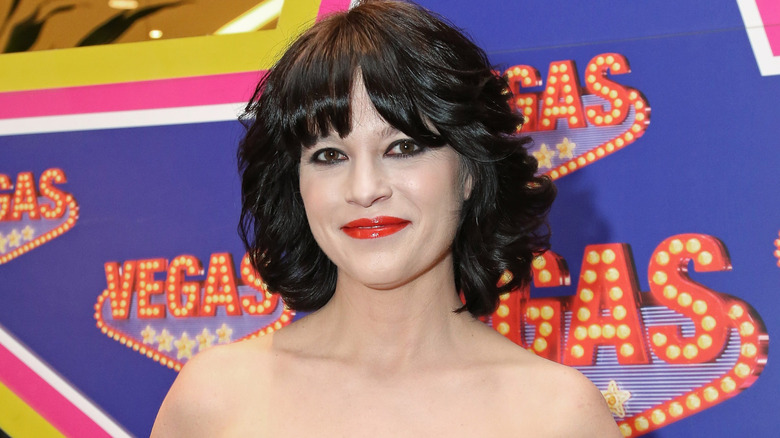 Epsilon/Getty Images
Fans of "Criminal Minds" may recognize talented actress and musician Nicki Aycox, who had built an impressive filmography that included roles in multiple popular films and television series. Aycox was best known for her role as Grace in "Perfect Stranger" as well as Meg Masters in the hit series, "Supernatural." She also had notable roles in projects like "Jeepers Creepers 2," "The X-Files: I Want to Believe," "Providence," "Cold Case," "Dark Blue," and "Longmire" to name just a few. Aycox also was an accomplished singer who dropped her first and only EP, "Red Velvet Room," in 2015.
Aycox's role in "Criminal Minds" was particularly disturbing, as she played the truly disturbing character of Amber Canardo in the Season 2 episode, "The Perfect Storm." Canardo is an evil mastermind, serial killer, and horrifying misogynist who orchestrates a bizarre two-person killing duo that sends snuff DVDs of their victims' murders to family members. Luckily, Aycox was nothing like her monstrous character in real life, which showcases just how talented of an actress she was.
Aycox passed away in 2022 at the age of 42 from leukemia, which she had been struggling with for quite some time. Eric Kripke, creator of "Supernatural," went on record to remember Aycox in a heartwarming tweet that read, "Gutted to hear the great #NickiAycox, our first #MegMasters, passed away. Too young. She was a delight & delivered lines like honey & venom. I marvel at how she made a simple word like 'lackluster' legendary."
Johnny Lewis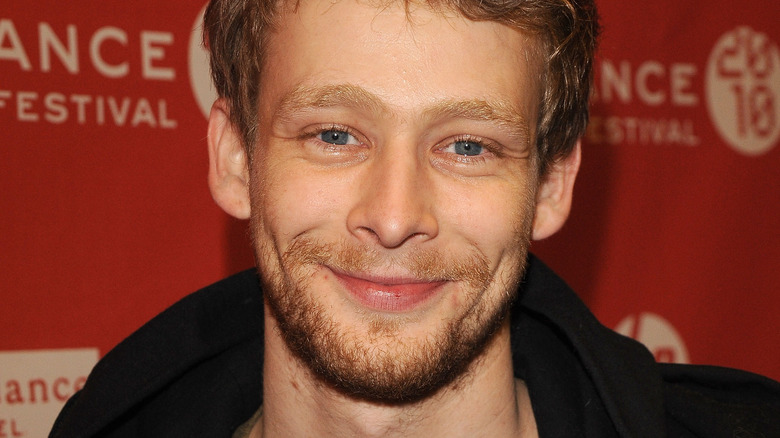 George Pimentel/Getty Images
One of the most disturbing stories on this list comes from the life and death of Johnny Lewis, who had a respectable career — arguably best known for his role as Kip "Half-Sack" Epps in the beloved FX series, "Sons of Anarchy" – before his death in 2012 at the age of 28. Lewis' character in that show was known for being a brave, loyal, but not-so-smart member of Jax Teller's Sons of Anarchy Motorcycle Club Redwood Original for Seasons 1 and 2.
Some of his other notable roles include Ricky Howard in "Aliens vs. Predator: Requiem," Scottie in "Drake & Josh," and Dennis "Chili" Childress in "The O.C." Lewis' role in "Criminal Minds" was small but appropriately malicious as Eric Olson, a copycat serial killer who first appears in the Season 4 episode, "Zoe's Reprise." Eric is shown to be a cold and calculating man who liked to copy the modus operandi of other more famous killers through intensive research.
As reported by PEOPLE at the time, Lewis was found dead outside of a woman's home in Los Feliz who he was suspected of having murdered beforehand. Neighbors had reported seeing Lewis hopping fences and assaulting others prior to attacking the 81-year-old landlady whom he had been renting from. The circumstances surrounding Lewis' death are uncertain, but his family has since gone on record to detail a history of drug abuse and head trauma which may have played into his homicidal episode (via LA Mag).
Anton Yelchin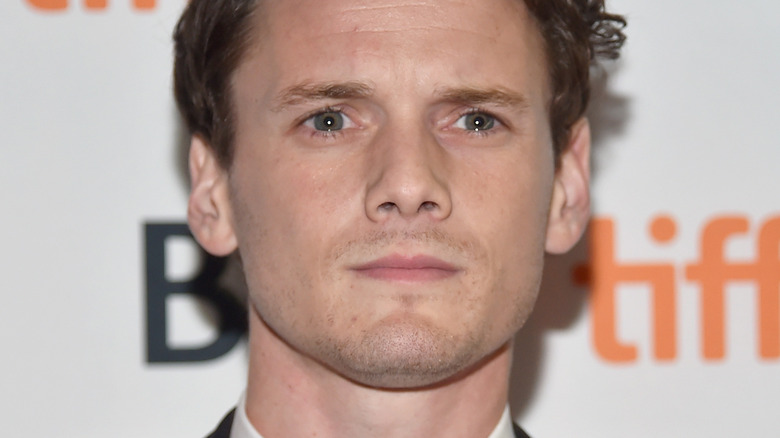 Alberto E. Rodriguez/Getty Images
By far one of the most famous and beloved actors to appear in "Criminal Minds" was Anton Yelchin, who became well-known for his performance as Pavel Chekov in the "Star Trek" reboot series by J.J. Abrams. He was well-received as a younger, more energetic version of the classic character alongside Chris Pine's Captain Kirk and Zachary Quinto's Spock aboard the U.S.S. Enterprise. He also became known for his roles as Kyle Reese in "Terminator Salvation," Charley Brewster in "Fright Night," and Pat in "Green Room."
Within "Criminal Minds," Yelchin made a standout appearance in the Season 2 episode, "Sex, Birth, Death," as a suspect named Nathan Harris. For most of the episode, it seems as though Harris is the prime suspect in the murder of a victim who later was proven to have been killed by serial killer Ronald Weems (Thomas Crawford). Interestingly, his character was shown to be someone who wanted to kill people but resisted his sadistic sexual impulses by attempting to kill himself before being institutionalized.
Sadly, Yelchin himself endured a strange and tragic death in real life through a bizarre freak accident back in 2016. According to reports at the time, Yelchin was pinned by his own truck at the end of his driveway which rolled down from a steep incline. He was pronounced dead at the scene from "blunt traumatic asphyxia," leaving fans and admirers shocked by his sudden and unexpected passing.
Meshach Taylor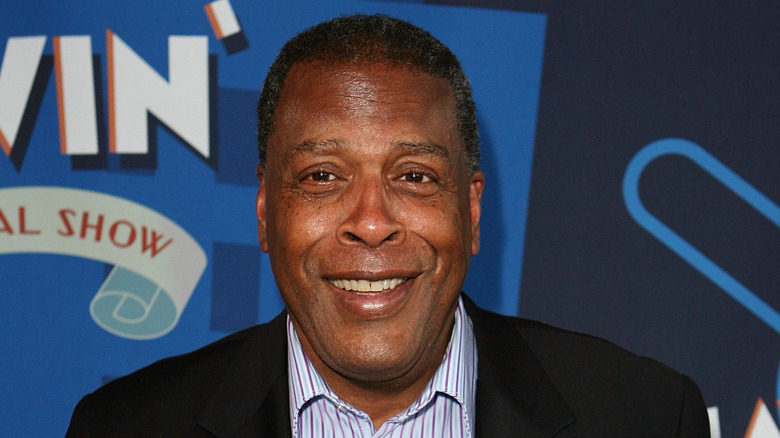 Ryan Miller/Getty Images
An important recurring character in "Criminal Minds" was played by none other than Meshach Taylor, who was an excellent and well-known actor with over four decades of experience. He was best known for his role as Anthony Bouvier in CBS' "Designing Women," for which he was nominated for a Primetime Emmy as a result. Other notable roles for Taylor include Hollywood Montrose in "Mannequin," Tony in "Buffalo Bill," Sheldon Baylor in "Dave's World," and Alastair Wright in "Ned's Declassified School Survival Guide."
In "Criminal Minds," Taylor played the important recurring role of Harrison Scott in multiple episodes of the series from Season 8 all the way to Season 14. His character was shown to be a former United States Marine who fought in the Vietnam War alongside BAU agent David Rossi (Joe Mantegna). Scott is introduced in the Season 8 episode, "The Fallen," as a homeless man living in an encampment being targeted by some kind of serial killer, while he and Rossi rekindle their shared past.
Scott continued to appear throughout the series until his in-universe death from bone cancer in season 10. In real life, Taylor passed away from colon cancer in 2014 at the age of 67, leaving behind an impressive acting legacy in his wake.
René Auberjonois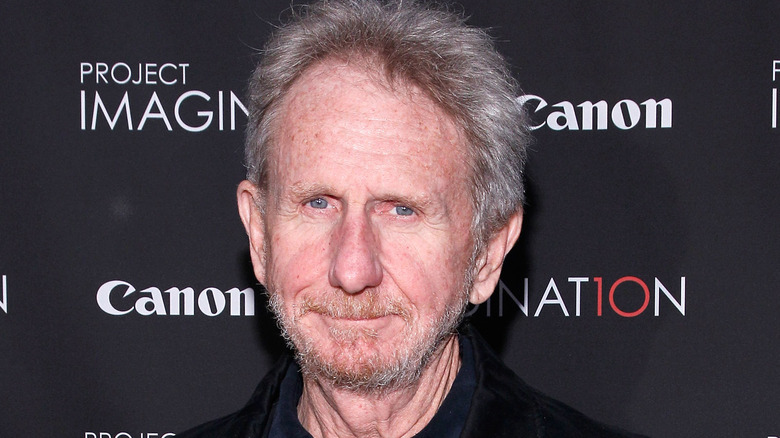 Brian Ach/Getty Images
Although René Auberjonois has a relatively minor role in "Criminal Minds," he is a much-loved actor who had a massive role in one of the most obsessed-over franchises in history. Trekkies will instantly recognize this actor as Odo from "Star Trek: Deep Space Nine," the sci-fi series within the "Star Trek" universe which ran from 1993 to 1999. Odo was one of the main characters in the series; a mysterious alien from an unknown race serving as the main head of security for Starfleet aboard the space station DS9.
Other notable roles include parts in "M*A*S*H," "Benson," "Boston Legal," and "The Patriot" to name only a few. He was also a frequent sight in the musical theater scene, having won a Tony Award in 1970 for his performance as Sebastian Baye in "Coco." For his stint in "Criminal Minds," Auberjonois stood out with his performance as the proxy killing military colonel, Ron Massey, who appears in the Season 7 episode, "Self-Fulfilling Prophecy."
As Massey, Auberjonois portrayed a cold and misguided kind of evil that made his character stand out in the episode as a highlight. Sadly, Auberjonois passed away from terminal cancer in 2019 at the age of 79. Having decided to forego the intense side effects of radiation treatment, Auberjonois opted for life-ending medications provided by the state of California while surrounded by his family and loved ones.
Michael Massee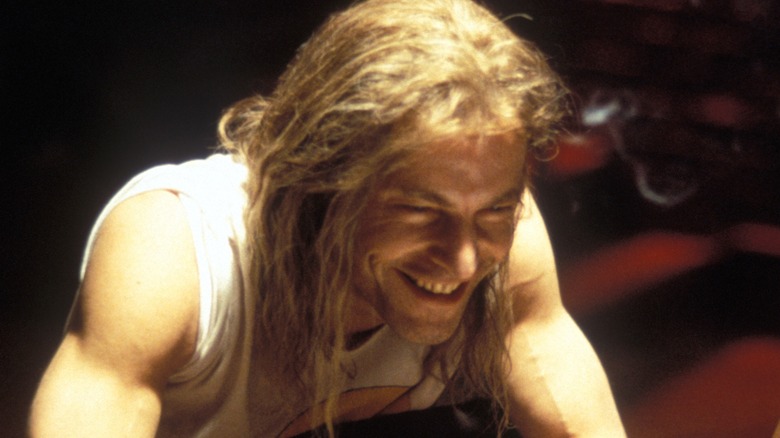 Miramax Films
When it comes to actors who perfectly portray villains, it doesn't get much better than Michael Massee. His nearly three decades in Hollywood often led him to play the bad guy in movies and television shows, but that didn't seem to bother him much. Some of his most iconic performances were as Funboy in "The Crow," Andy in "Lost Highway," Gentleman in "The Amazing Spider-Man," and Ira Gaines in "24" to name a fraction of his filmography.
Regarding his part in the infamous shooting on the set of "The Crow" which led to the death of co-star Brandon Lee in 1993, Massee continued to be remorseful for years to come regarding the tragedy. During a 2005 interview with Extra, he said, "I don't think you ever get over something like that."
For his part in "Criminal Minds," Massee continued in the tradition of playing villains through his performance as a serial killer, Jacob Dawes, in the Season 1 episode, "Riding the Lightning." Dawes is a killer who had already been incarcerated for his crimes before his first onscreen appearance and is instead being questioned by Hotch (Thomas Gibson) and JJ (A.J. Cook) regarding unsolved crimes he may have committed. His eventual execution by the electric chair is the final appearance of the character, and what his episode's name is in reference to. Massee passed away in 2016 from stomach cancer at the age of 64.
Ed Asner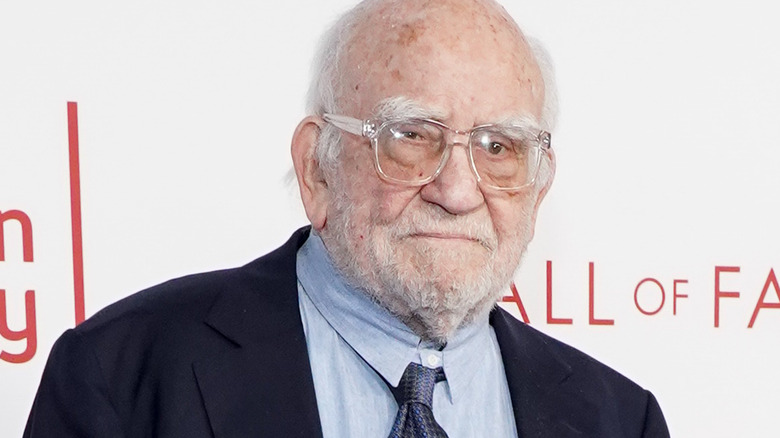 Rachel Luna/Getty Images
A legendary star from a bygone era, almost everyone has seen a movie or show with Ed Asner in it. Having started his career in the 1950s and continuing all the way until his death in 2021, Asner is one of the all-time great actors with an incredible filmography backing it up. Some of his most famous performances include Lou Grant in "The Mary Tyler Moore Show," Santa Claus in "Elf," and Carl Fredricksen in Pixar's "Up." Asner is actually one of the most highly-decorated television actors in Emmy history, having won seven over his entire career.
Bringing in such star power may seem like overkill for a show like "Criminal Minds," but this show has a history of attracting extremely talented performances even for smaller roles. Asner played the part of Roy Brooks in the Season 10 episode, "A Place at the Table," where he was introduced as the father of Haley Brooks (Meredith Monroe), and former father-in-law of Aaron Hotchner. In real life, Ed Asner passed away from natural causes in 2021 at the age of 91, with countless celebrities and fans giving tributes to this acting legend.
Paul Sorvino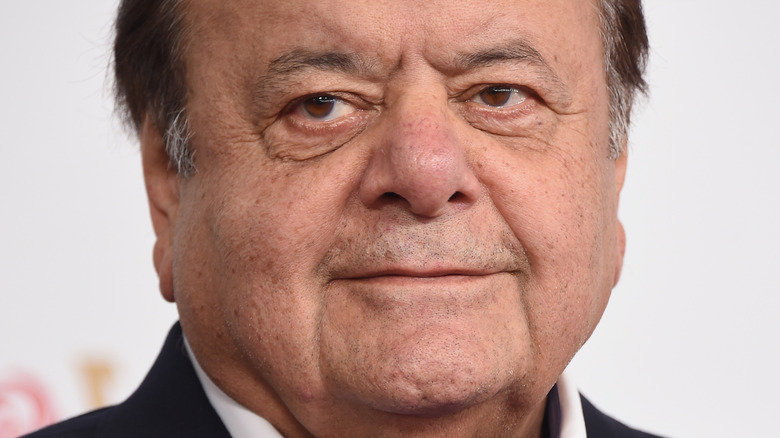 Michael Loccisano/Getty Images
Paul Sorvino was an amazing actor who was well known for playing both cops and crooks in equal measure, balancing his performances on both sides of the law. One of his most well-known roles to fans was as Paulie Cicero in Martin Scorsese's 1990 classic, "Goodfellas." Sorvino also had significant parts as Louis Fraina in "Reds," Eddie Valentine in "The Rocketeer," Sergeant Phil Cerreta in "Law and Order," and Henry Kissinger in "Nixon" (which earned him a SAG award nomination).
In "Criminal Minds," Sorvino continued as a character on the dark side of the law by portraying a horrific criminal by the name of Cominico Scarpa. This character was introduced in Season 2 of the spinoff series, "Criminal Minds: Beyond Borders" in the episode, "Il Mostro." Scarpa is a truly evil character with a history of rape, serial murder, and proxy killing which earned him the fitting name of "The Monster of Florence."
Luckily, Sorvino is the exact opposite of his "Criminal Minds" character since he consistently showed himself to be a caring and decent guy. He even made headlines back in 2018 when speaking out against Harvey Weinstein after he learned the infamous producer had sexually harassed his daughter, Mira. According to Time Magazine, he said, "This pig will get his comeuppance, the law will get him. He's going to go to jail and die in jail." Sadly, Sorvino passed away in 2022 at 83 years old, but he is still fondly remembered to this day.
Jack Donner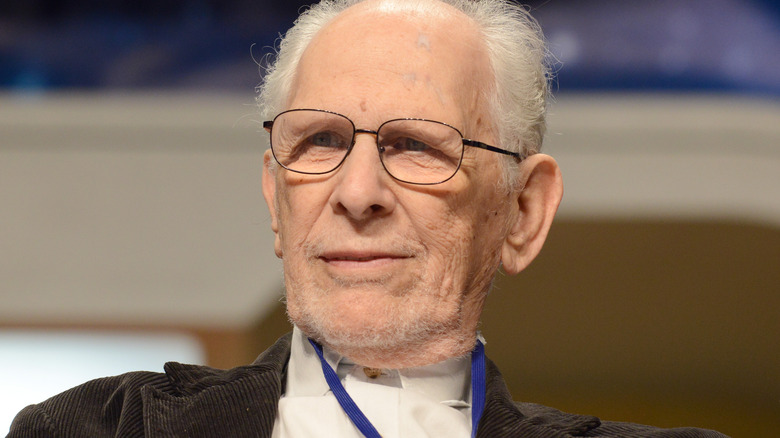 Albert L. Ortega/Getty Images
Jack Donner was a prolific actor who began his career all the way back in the 1950s and continued throughout the next six decades by appearing in all sorts of movies, shows, and stage productions. Donner remained mostly a supporting actor by appearing in countless productions such as "The Man from U.N.C.L.E," "Star Trek," "General Hospital," and many more. His filmography is extensive and varied, showing up in everything from serious drama films like "J. Edgar" to absurd comedy series like "Reno 911!."
Donner's role in "Criminal Minds" fits within his modus operandi by being small, but impactful as a villainous serial killer named Charles Holcombe who appears in the Season 2 episode, "Legacy," which focuses on his abduction and torturing of a victim named Maggie (Bre Blair). Holcombe was a particularly disturbing killer to appear on the show, with standout lines such as, "I assure you, I'm not without compassion. You're in the center of a 130,000-square-foot facility. You have until sunrise to find your way out of here. If you don't, your sentence will be carried out." While he had the uncanny ability to portray creepy serial killers like this, Donner transcended that by having a diverse and interesting career in entertainment. Donner passed away in 2019 at the age of 90.