The Devastating Death Of Supernatural Actor Nicki Aycox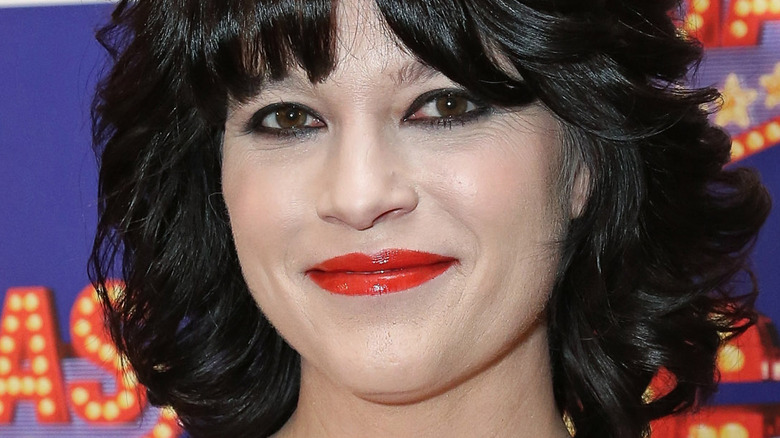 Epsilon/Getty Images
In a devastating bit of news, it was revealed on November 20, 2022, that "Supernatural" actor Nicki Aycox died on November 16, per Entertainment Weekly. Aycox's sister-in-law, Susan Raab Ceklosky, broke the news that the 47-year-old actor and musician had passed away via a Facebook post. 
"My beautiful, smart, fierce, incredibly talented, and loving sister-in-law, Nicki Aycox Raab, passed away yesterday with my brother, Matt Raab, by her side. Nicki and Matt had a wonderful life together in California. She was definitely a fighter and everyone who knew her loved her," Ceklosky's post read. Aycox was diagnosed with leukemia in 2021, but her cause of death has not been revealed as of this writing. 
Aycox is perhaps best known for her role as Meg Masters, the original host of the Meg entity in The CW's "Supernatural." She was a prolific actor who appeared in a number of high-profile projects over the years, including the psychological thriller "Perfect Stranger" and the horror film "Jeepers Creepers 2." She also had a role in the second "X-Files" movie, "The X-Files: I Want to Believe," making her one of the few stars who have appeared in both "Supernatural" and "The X-Files." 
Aycox was a talented performer and a respected colleague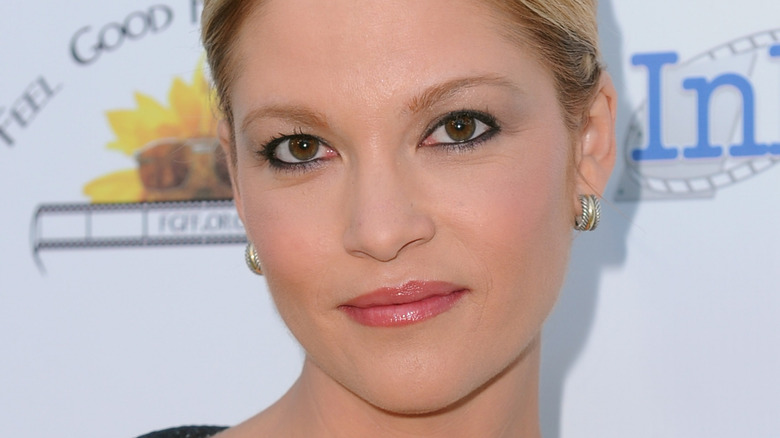 Alberto E. Rodriguez/Getty Images
Nicki Aycox's talents as an actor were evident to anyone who saw her performances on screens big and small. The people who worked with her have also been quick to note that she was quite an exceptional person as well behind the scenes.
"Gutted to hear the great #NickiAycox, our first #MegMasters, passed away. Too young. She was a delight & delivered lines like honey & venom. I marvel at how she made a simple word like 'lackluster' legendary," "Supernatural" boss Eric Kripke lamented on Twitter.  
"Supernatural" regular Jim Beaver also shared his memories of Aycox on Twitter. "My first Supernatural episode was with Nicki. She was a terrific actress and a delightful colleague. Im so sad to hear of her death. Sleep well, my friend," Beaver wrote. Other people associated with Aycox's work, like "The X-Files: I Want to Believe" screenwriter Frank Spotnitz and fellow Meg actor Rachel Miner, have also posted their own condolences. 
Aycox retired from acting after portraying Danielle Williams in the 2014 mystery thriller "Dead on Campus." The following year, she released her first and only album, "Red Velvet Room," which contains five original songs created by Aycox herself.
Fans have come together to honor Aycox's memory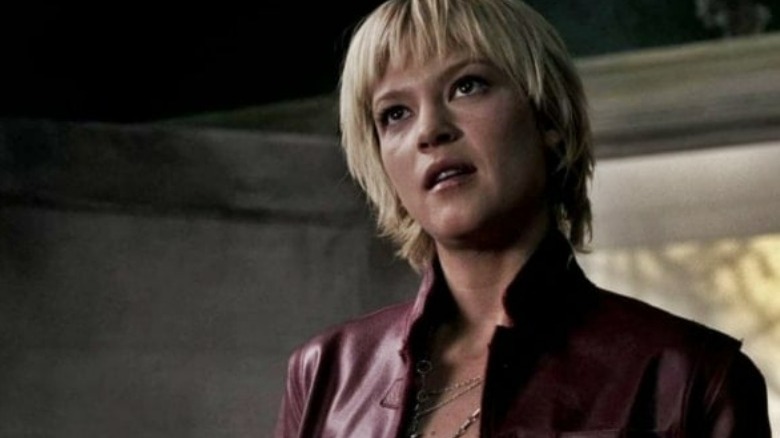 The CW
Thanks to her far-reaching work in the entertainment world, Nicki Aycox has collaborated with a laundry list of well-known creatives. In doing so, she's amassed a sprawling fanbase that wraps around the world, who've come to appreciate the work she put in when the cameras were rolling. With the news of her death at the forefront of the media, fans came out in droves to honor Aycox's legacy in the form of heartfelt social media posts.
"I loved #NickiAycox and was so saddened about the news of her death. Way too young taken from us. I loved her portrayal of #MegMasters and she brought her own uniqueness to the character. She will be sorely missed," wrote Twitter user @JenPad8278, and @PriscaCb15 tweeted, "Nicki Aycox, I can't believe this sad news. I loved her style, her game... she was too young to leave." @Papa_Kenesu noted how especially devastating Aycox's passing is due to its close proximity to those of fellow pop culture icons Kevin Conroy and Jason David Frank.
This is just the tip of the iceberg when it comes to online tributes dedicated to Nicki Aycox. Evidently, she left a lasting impact on folks from all walks of life, and her death will not be an easy one for many to process. She will be sorely missed.