The Devastating Death Of Ed Asner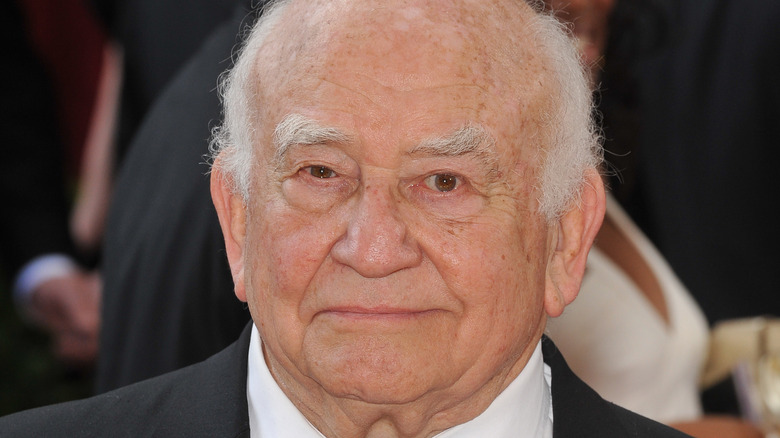 Shutterstock
Ed Asner, former president of the Screen Actors Guild best known for portraying Lou Grant on "The Mary Tyler Moore Show," has died at 91 on Sunday, August 29, per Variety. Asner leaves behind four children: Matthew, Liza, Kate, and Charles. He was first married to Nancy Sykes from 1959 to 1988, then to Cindy Gilmore from 1998 to 2015. He had not remarried at the time of his death. 
Asner's family shared news of the actor's death on Twitter on Sunday afternoon, announcing, "We are sorry to say that our beloved patriarch passed away this morning peacefully. Words cannot express the sadness we feel. With a kiss on your head — Goodnight dad. We love you."
A publicist for Asner confirmed the actor's passing. At time of reporting, the cause of Asner's death is unknown.
In light of Asner's death, his fans are looking back at his extraordinary life and career. Read on as we pay our respects to the legendary television actor.
Ed Asner was a singular comedic talent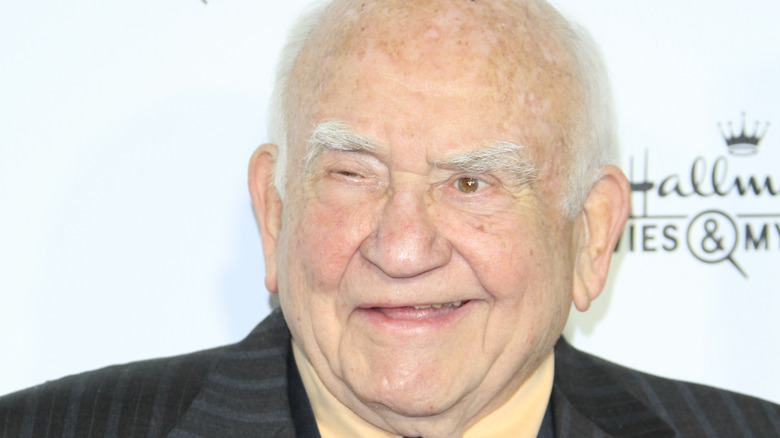 Shutterstock
Ed Asner was born on November 15, 1929, in Kansas City, Missouri. Shortly after military service, Asner joined the Playwrights Theatre Club in Chicago, according to Brittanica. In a 2019 interview with Closer Weekly, Asner spoke about how he always wanted to act, no matter what else life threw in his way: "[Acting] commanded me. It became my life. I could list the gutter as my residence, but I had to stay acting. There was always something in me that needed that."
Acting remained a passion for over six decades. Since the 1960s, he's appeared in dozens of movies and TV shows, but arguably, his most iconic performance was as Lou Grant on "The Mary Tyler Moore Show." He also portrayed Santa Claus in "Elf," Carl Fredricksen in "Up," and James Staghorne Sr. on "Briarpatch."
Asner loved acting in a way few people could. In an interview with Redlands Daily Facts, he became refreshingly candid about the acting process: "I'm still questioning — why am I here? I'm still lonely. I'm still disappointed when I'm not beating my chest with ego gratification. We're all children who put on fronts that get you through most of your daily life. But it's all a façade. We're still kids. We're still easily hurt. We're still unsure of ourselves. I'll still debate within myself — to the day I die — how much of a coward am I?" 
Asner was a singular talent whose presence will be sorely missed in film and television.