T.J. Miller Won't Be In The X-Force Movie, Ryan Reynolds Says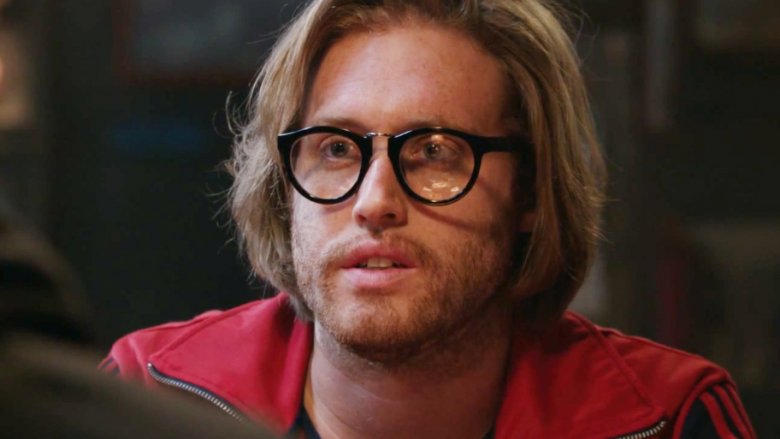 Best friends not-forever. 
Ryan Reynolds and T.J. Miller may play best pals Wade Wilson and Weasel in the Deadpool movie franchise, but they won't be sticking together outside of it. Speaking with The New York Times, Reynolds confirmed that Miller will not appear in Deadpool's upcoming spinoff film X-Force. 
Though some may take this as an indication that Reynolds and the creatives behind X-Force, including producer Simon Kinberg and writer-director Drew Goddard, are actively opposing Miller's past indecent behavior, no one involved with the film has spoken directly about the actor's alleged crimes. Miller was accused of sexual assault in 2017, causing many Deadpool fans to call for him to be replaced in the same manner director Ridley Scott swapped Kevin Spacey for Christopher Plummer in All the Money in the World. (Deadpool 2 producer Lauren Shuler Donner quickly confirmed Miller wouldn't be recast, as the sequel was finishing up final stages of editing, but left his ultimate fate in the series up to studio 20th Century Fox.) The 36-year-old former Silicon Valley star was later arrested after calling in a fake bomb threat in April of 2018. 
Those hoping Miller would face consequences for his actions will likely be pleased that he won't have a spot in X-Force, but his absence from the forthcoming flick could very well be the natural order of the Deadpool movie universe. After all, Miller's Weasel is more of a supporting character, and he may have simply been left out in order to put more attention on other faces — like Josh Brolin's ultra-baddie Cable. 
Though Miller's Weasel won't pop up in X-Force, he'll brush shoulders with Domino (Zazie Beetz), Bedlam (Terry Crews), Shatterstar (Lewis Tan), Negasonic Teenage Warhead (Brianna Hildebrand), Dopinder (Karan Soni), Blind Al (Leslie Uggams), Vanessa (Morena Baccarin), Colossus (Stefan Kapicic), Russell (Julian Dennison), and Peter (Rob Delaney) in Deadpool 2. The sequel pic will open on May 18.