Paramount Confirms Dungeons & Dragons Film, World War Z Sequel, And More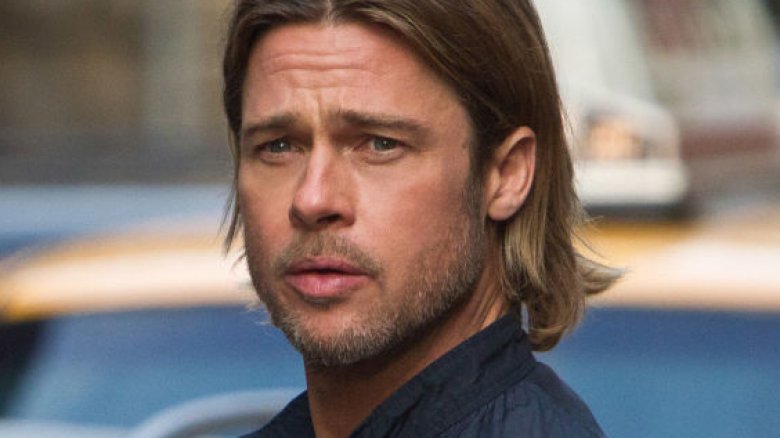 Paramount Pictures
To say that Paramount Pictures' film slate is packed is an understatement. 
Closing its 2018 CinemaCon presentation on Wednesday, Paramount confirmed a handful of films set to arrive in theaters over the next few years Per ComicBook, the biggest confirmations were the Dungeons & Dragons movie and World War Z 2, the sequel to Brad Pitt's zombie thriller World War Z, which hit theaters back in 2013. 
Paramount will roll out its silver-screen version of the tabletop role-playing title on July 23, 2021, using a logo matching the popular game as part of its marketing material. Justice League actor Joe Manganiello recently expressed his desire to develop the Dungeons & Dragons film, even offering to re-partner with his Rampage director Brad Peyton to do so. It's unclear whether Manganiello is currently involved or will later be involved with the project, though we do know that The LEGO Batman Movie director Chris McKay will take the reins instead of Peyton. The best anyone can hope for is that Paramount's iteration of Dungeons & Dragons will turn out better than New Line Cinema's stab at bringing the beloved gaming property to the big screen: its Courtney Solomon-directed feature film that failed to recoup its $45 million budget and was ripped apart by critics. 
As far as World War Z 2 goes, not a whole lot is known about the follow-up, though Paramount did flash the film's logo during a production slate montage toward the end of the presentation. The sequel is currently without a release date. However, Paramount head Jim Gianopulos previously said that Gone Girl and Mindhunter director David Fincher was the man for the gig, so it's likely that Paramount is holding off on setting a debut date until Fincher officially signs on as director.
Paramount later confirmed Coming 2 America, the sequel to the Eddie Murphy-starrer that took the box office by storm in 1988; Top Gun: Maverick, the Top Gun sequel that sees Tom Cruise reprise his role as Pete "Maverick" Mitchell and has original film creative Jerry Bruckheimer back on board to produce; the Sonic the Hedgehog film that's due out in 2019; the sixth Terminator movie, which reunites Arnold Schwarzenegger as the titular cyborg assassin and Linda Hamilton as Sarah Connor; and "several new Star Trek" films. 
Movie lovers can also expect What Men Want (January 11, 2019), Instant Family (February 15, 2019), Wonder Park (March 15, 2019), Dora the Explorer (August 2, 2019), Are You Afraid of the Dark? (October 11, 2019), Gemini Man (October 2019), Sonic the Hedgehog (2019), Pet Sematary (2019), a third G.I. Joe film (March 27, 2020), Micronauts (2020), The SpongeBob Movie: It's a Wonderful Sponge (2020), Monster on the Hill (2020), Luck, Rocketman, and Eli from Paramount.