Sonic The Hedgehog Movie Lands At Paramount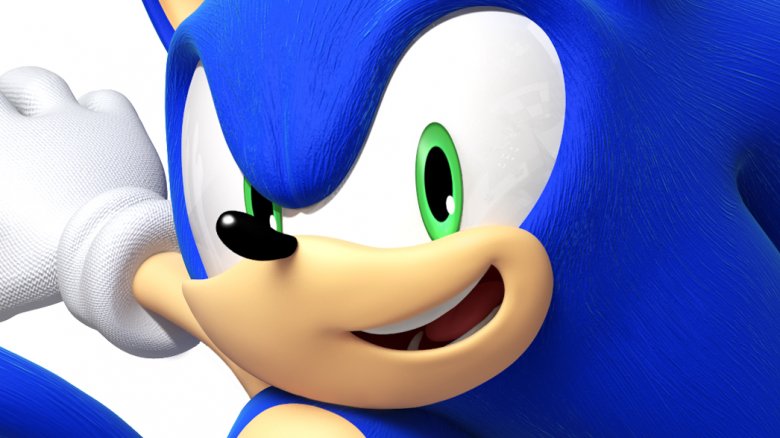 If you want to grab the film rights to Sonic the Hedgehog, you've got to go fast. And, according to The Hollywood Reporter, Paramount was speedy enough to do just that. The studio has acquired movie rights to the popular SEGA video game franchise, with plans to bring Sonic to the silver screen for the very first time. 
Paramount reportedly intends to blend CGI animation with live-action performances for the project, which will be produced by Neal H. Moritz (I Know What You Did Last Summer, I Am Legend, The Fast and the Furious franchise). 
Though the Sonic the Hedgehog movie was previously placed in turnaround at Sony Entertainment, most of the original team still remains. Deadpool director Tim Miller is attached to executive produce. Miller's longtime Blur Studio collaborator Jeff Fowler, who worked as part of the animation research and development team on 2009's Where the Wild Things Are, will make his feature directorial debut on the film. Toby Ascher of The Green Hornet will also produce, while noted video game producer Dmitri Johnson, who has had a hand in titles like We Happy Few and Life is Strange, will co-produce with The Darkness writer Dan Jevons. 
Sonic the Hedgehog focuses on the titular mammal and his friends, including the fox named Miles "Tails" Prower and Knuckles the Echidna, who all zip around collecting items and accumulating points as they attempt to put a wrench in the plans of Doctor Eggman Robotnik, the nefarious villain who hopes for world domination. SEGA first released the game in 1991, and in the years since, Sonic has become one of the world's biggest and most recognizable gaming icons. Sonic the Hedgehog has sold more than 360 million copies, accounting for both retail and digital games, across various consoles and systems. 
As of right now, the project is very much in the early stages of development, but here's to hoping it progresses as quickly as Sonic runs.