It Writer To Pen Are You Afraid Of The Dark? Movie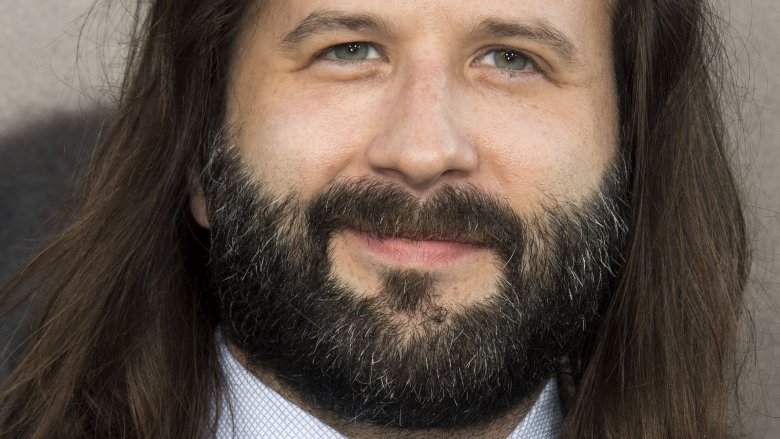 Getty Images
It reboot scripter Gary Dauberman is venturing into more spooky horror fare. 
The Tracking Board has confirmed that Paramount has tapped Dauberman to pen the script for its upcoming feature film adaptation of the '90s Nickelodeon show Are You Afraid of the Dark? Matt Kaplan (Before I Fall, The Lazarus Effect) is on board to produce the movie, but beyond that, details are being kept under lock and key with Paramount. 
The decision to develop Are You Afraid of the Dark? comes as Paramount Pictures is getting its new division, Paramount Players, off the ground. Paramount head Jim Gianopulos explained earlier this year that Paramount Players will focus "on contemporary talent and properties for young audiences while drawing upon the vast resources of the Viacom brands." And of course, Nickelodeon, where Are You Afraid of the Dark? was housed, is one of those Viacom brands. 
Are You Afraid of the Dark? followed in the vein of more mature series such as Tales from the Crypt and Tales from the Dark Side, though it skewed toward younger audiences. The Nickelodeon series focused on a group of teenagers, known as "The Midnight Society," who would gather around a campfire each week in a secret spot in the woods and tell scary stories hoping to get a rise out of each other. Such tales would generally revolve around fairy tales and urban legends. While the show's tone was, admittedly, lighter than the works it attempted to emulate, Are You Afraid of the Dark? didn't shy away from trying to frighten its viewers, and even aired during the late-night Saturday time slot on Nickelodeon. 
Created by D.J. MacHale and Ned Kandel, Are You Afraid of the Dark found its way to Nickelodeon in 1991 (though it premiered on Canadian television on October 31, 1990) and ran on the network's SNICK (Saturday Night Nickelodeon) programming block from August 15, 1992 until April 20, 1996. Nickelodeon produced a revival series with new writers, cast members, and directors that lasted from 1999 to 2000. 
Before Dauberman gets his hands on Are You Afraid of the Dark?, he will launch The Conjuring 2 spinoff The Nun next summer. The screenwriter previously wrote Annabelle and Annabelle Creation. Given his experience in the horror genre, Dauberman seems a great fit to craft a spine-tingling adaptation of this classic show.